AP monthly staff photo contest
Each month The Associated Press management honors photographers for outstanding coverage while on assignment.
The winners for the February 2017 AP Staff Photo Contest are Felipe Dana and Diego Herculano in News Photography for "Brazil Violence," Dieu Nalio Chery in Feature Photography for "Deadly Lockups," and David Goldman in Sports Photography for "Spring Training."
Congratulations to all the photographers for their outstanding work. This month's winning images are featured below.
News Photography | Felipe Dana and Diego Herculano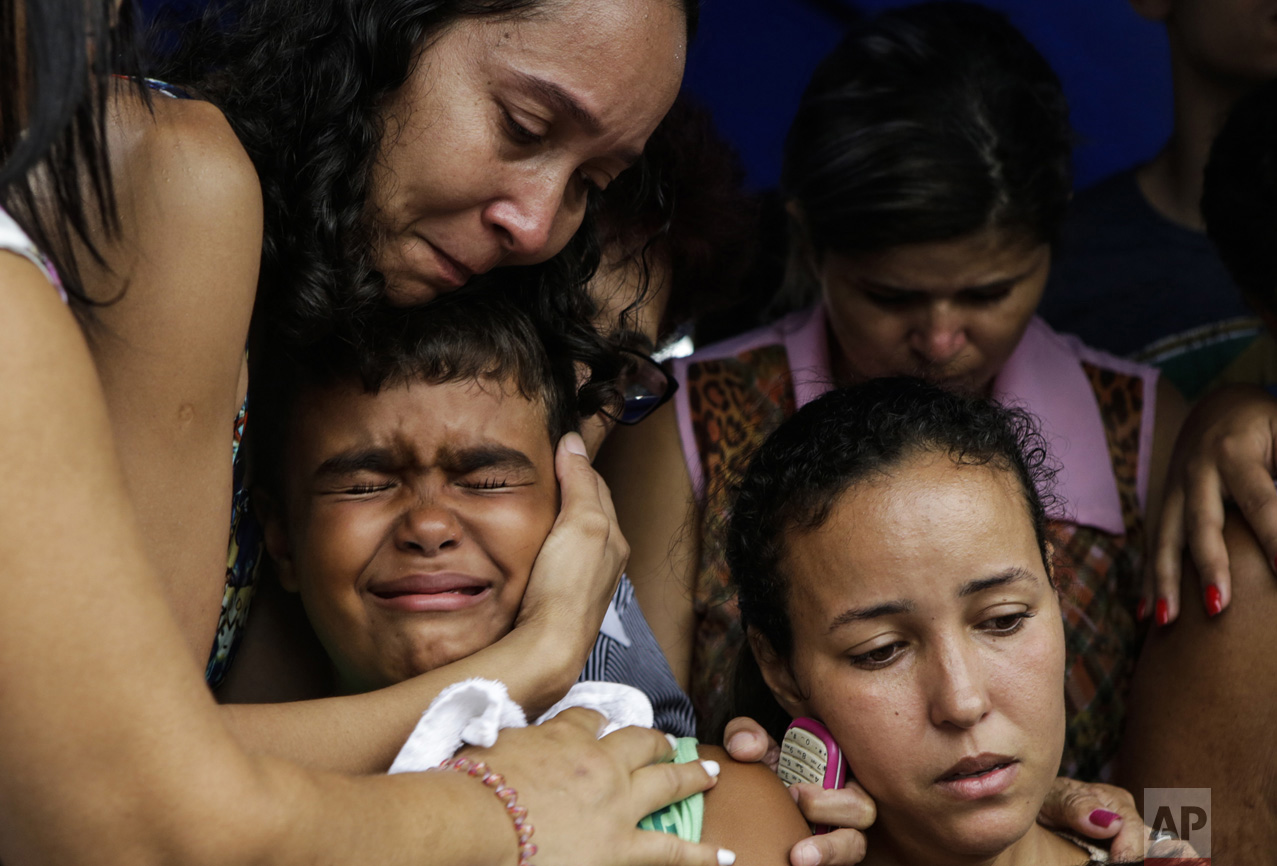 Brazil Violence
Kailua, center, son of slain civil police officer Mario Marcelo de Albuquerque Espirito, is comforted during his father's funeral, alongside his mother Patricia Albuquerque, right, in Serra, Espirito Santo state, Brazil, Wednesday, Feb 8, 2017. Mario Marcelo de Albuquerque was shot to death when he tried to impede a robbery. (AP Photo/Diego Herculano)
Brazil Violence
A man sets a street barricade ablaze in Vitoria, Espirito Santo state, Brazil, Tuesday, Feb 7, 2017. More than 1,000 army troops patrolled the streets of the southeastern Brazilian city of Vitoria amid a crime wave that left at least 70 people dead over two days, authorities said. (AP Photo/Diego Herculano)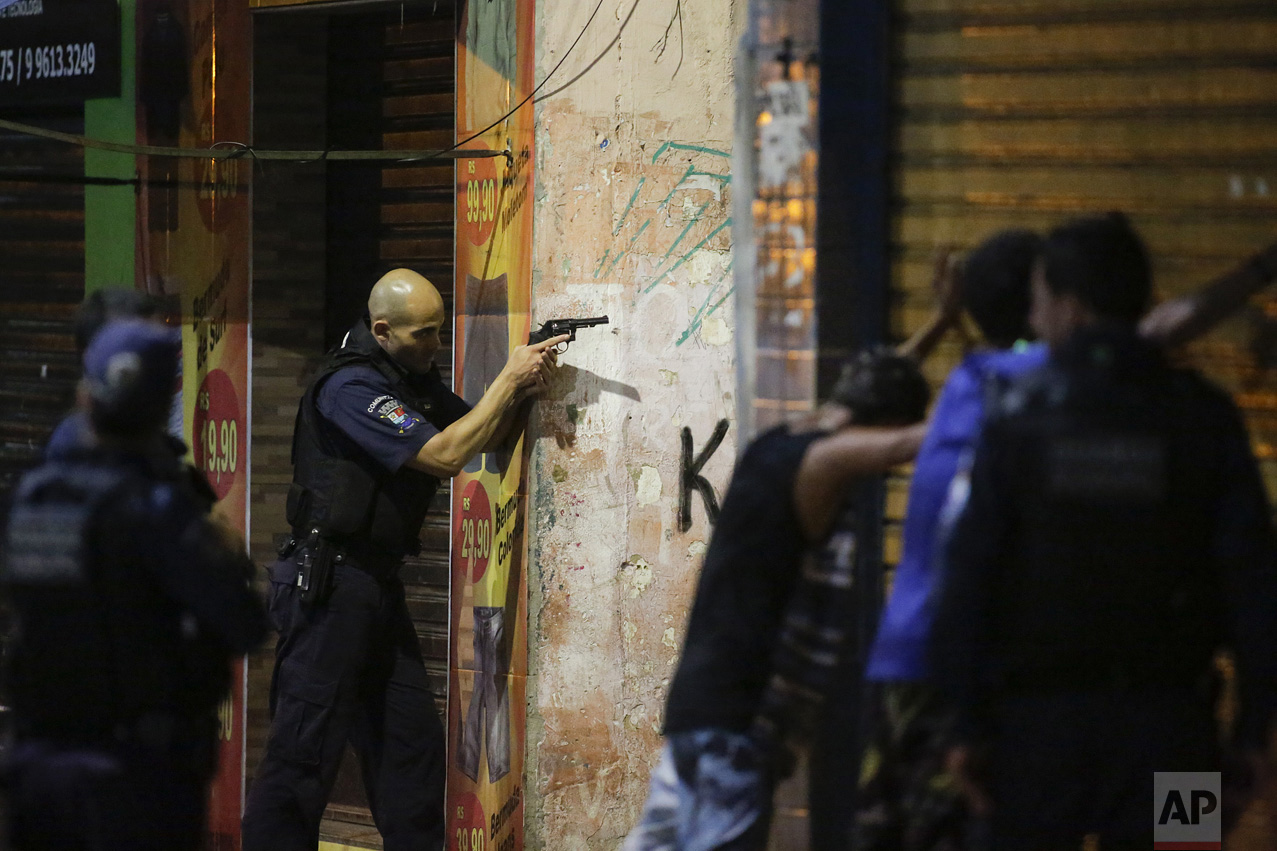 Brazil Violence
A municipal guard aims his weapon as two men are searched in Vitoria, Espirito Santo state, Brazil, Tuesday, Feb 7, 2017. More than 1,000 army troops took to the streets of the southeastern Brazilian city of Vitoria amid a crime wave that left at least 70 people dead over two days, authorities said. (AP Photo/Diego Herculano)
Brazil Violence
A man winces in pain after he was shot in the leg by the Civil Police while looting an electronic store in Vitoria, Espirito Santo state, Brazil, Monday, Feb 6, 2017. Protests by the friends and family of military police in Espirito Santo have led to an increase in crime and forced the shut-down of some state services, authorities said Monday. (AP Photo/Diego Herculano)
Brazil Violence
Civil police place a body in a coroners body truck in Vitoria, Espirito Santo state, Brazil, Thursday, Feb. 9, 2017. The southeastern Brazilian state has turned over security duties to the army as it tries to solve a police crisis that has led to a wave of violence and at least 100 deaths. (AP Photo/Diego Herculano)
Brazil Violence
A gloved morgue worker sits in a home where the body of a woman lies in the kitchen after she was shot to death under unclear circumstances in Manaus, Brazil, Feb. 5, 2017. The increasingly violent city is a thoroughfare for drug trafficking across South America, where authorities suspect most murders are gang related. (AP Photo/Felipe Dana)
Brazil Violence
A morgue worker prepares the body of a homicide victim at a hospital in Manaus, Brazil, Feb. 4, 2017. According to Claudio Lamachia, the head of Brazil's bar association, Brazil's prisons are universities of crime, and from the inside, leaders give orders to commit crimes on the outside, including murder. (AP Photo/Felipe Dana)
Brazil Violence
Police inspect a home where a murder victim lies on the floor in Manaus, Brazil, Feb. 5, 2017. The increasingly violent city is a thoroughfare for drug trafficking across South America, where authorities suspect most murders are gang related. (AP Photo/Felipe Dana)
Brazil Violence
Erlita Pereira Goncalves shows police and photographers the casings of bullets she said were used to kill her son Nelson Eduardo in Vitoria, Espirito Santo state, Brazil, Thursday, Feb 9, 2017. Goncalves said her 30-year-old son was shot dead by attackers who broke into their home and killed him in front of her. (AP Photo/Diego Herculano)
Brazil Violence
A Civil Police officer yells "get back" to a crowd calling him out for shooting a minor in the leg who was attempting to loot an electronic store, in Vitoria, Espirito Santo state, Brazil, Monday, Feb 6, 2017. Protests by the friends and family of military police in Espirito Santo have led to an increase in crime and forced the shut-down of some state services, authorities said Monday. The protests calling for higher pay began this weekend outside barracks throughout the small, coastal state and have prevented vehicles from leaving. (AP Photo/Diego Herculano)
Brazil Violence
People mourn the body of a murdered family member in Manaus, Brazil, Feb. 4, 2017. According to Claudio Lamachia, the head of Brazil's bar association, Brazil's prisons are universities of crime, and from the inside, leaders give orders to commit crimes on the outside, including murder. (AP Photo/Felipe Dana)
Brazil Violence
The body of a woman who was shot to death under unclear circumstances lies in a pool of her own blood inside someone else's home in Manaus, Brazil, Feb. 5, 2017. According to Claudio Lamachia, the head of Brazil's bar association, Brazil's prisons are universities of crime, and from the inside, leaders give orders to commit crimes on the outside, including murder. (AP Photo/Felipe Dana)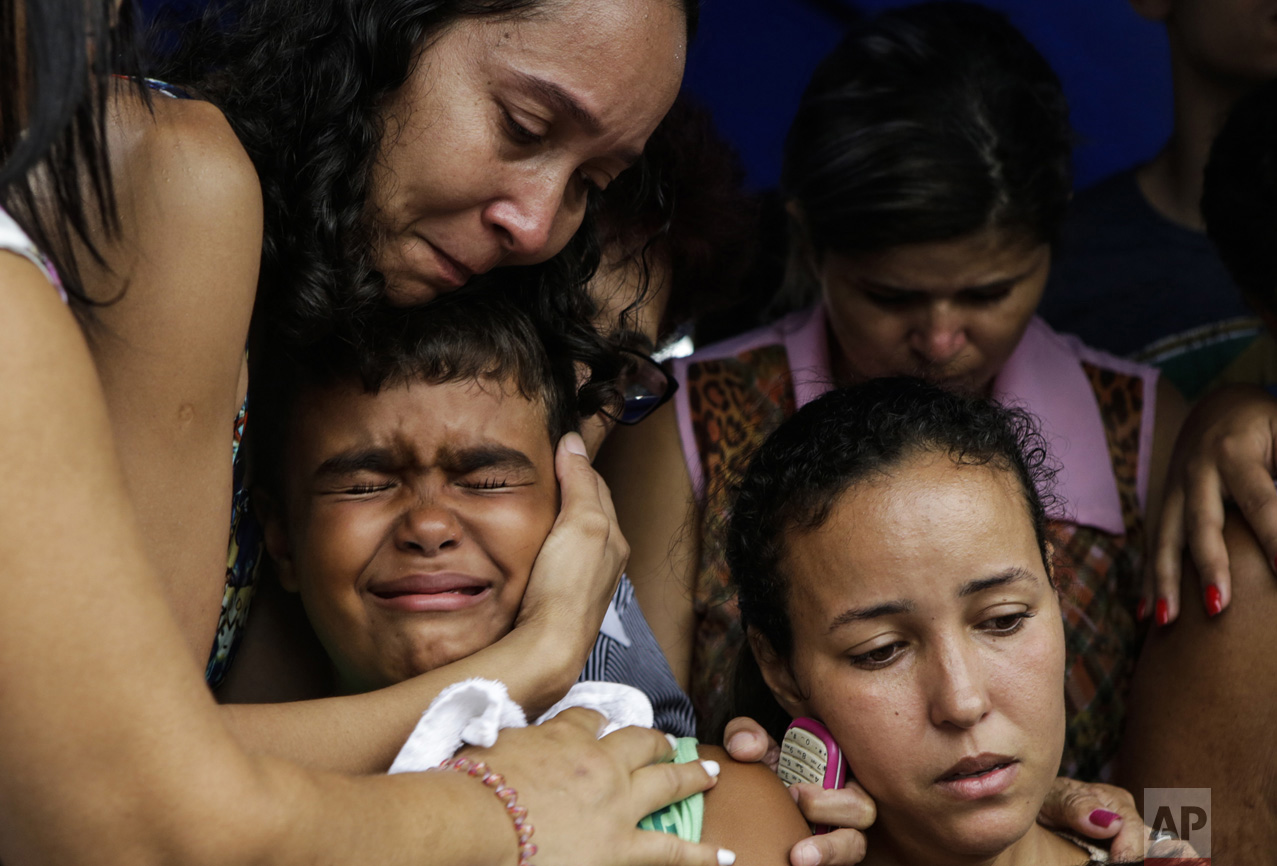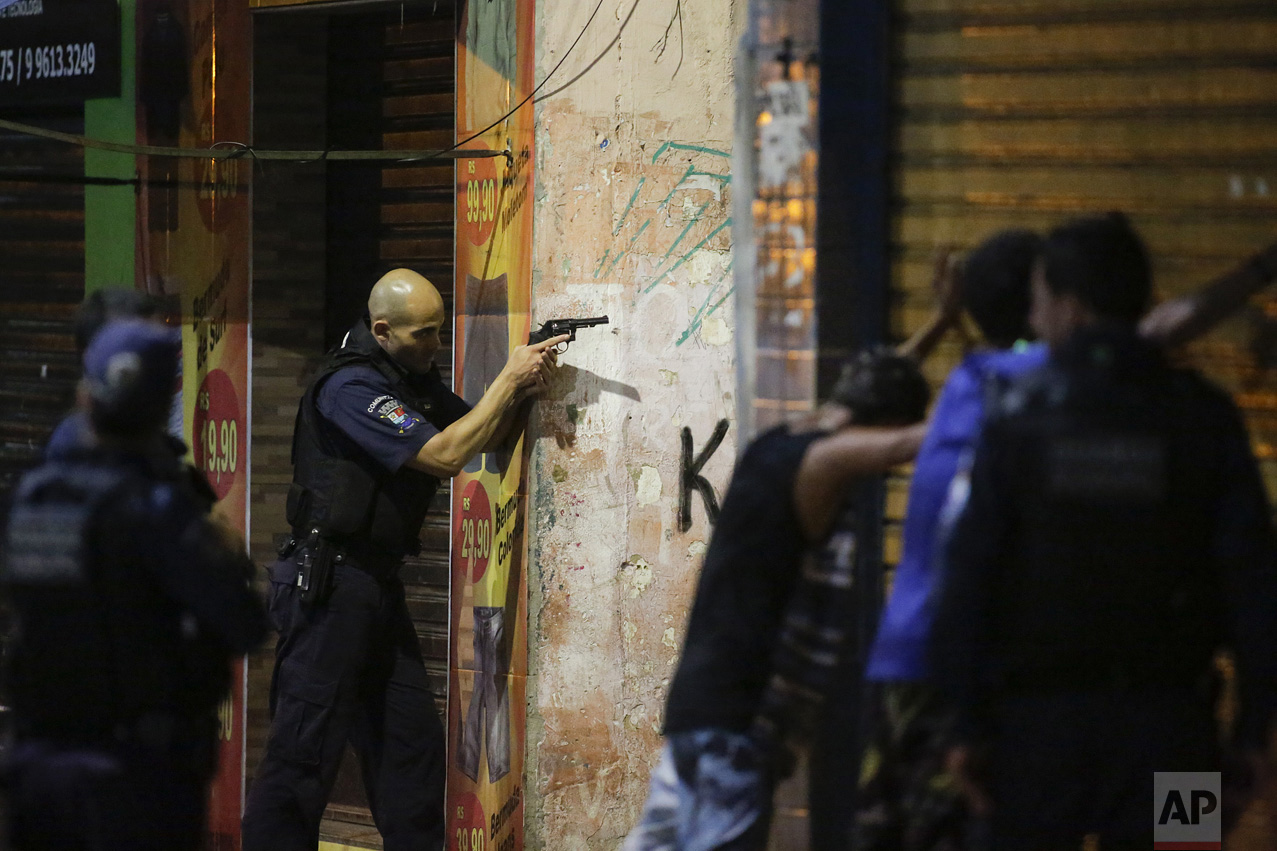 Feature Photography | Dieu Nalio Chery
Deadly Lockups
In this Feb. 13, 2017 photo, a prisoner, too weak to stand, lies in the prison infirmary at the National Penitentiary in downtown Port-au-Prince, Haiti. Haitian prosecutors and rights activists are sounding an alarm about collapsing conditions at the impoverished country's prisons as malnutrition from acute food shortages and a slew of preventable illnesses are leading to an upsurge of inmate deaths. (AP Photo/Dieu Nalio Chery)
Deadly Lockups
In this Feb. 13, 2017 photo, prisoners cram shoulder to shoulder to watch TV in their crowded cell inside the National Penitentiary in downtown Port-au-Prince, Haiti. Sentenced convicts and the far greater numbers of suspects still awaiting trial, pool together what little money they can scare up to buy small TVs and radios for their shared cells. (AP Photo/Dieu Nalio Chery)
Deadly Lockups
In this Feb. 13, 2017 photo, a prisoner pulls a large stock pot filled with rice and beans during lunch inside the National Penitentiary in downtown Port-au-Prince, Haiti. Prison authorities say they try their best to meet inmates' needs, but repeatedly receive insufficient funds from the state to buy food and cooking fuel, leading to deadly cases of malnutrition-related ailments such as beriberi and anemia. (AP Photo/Dieu Nalio Chery)
Deadly Lockups
This Feb. 13, 2017 photo shows a courtyard used for air-drying prisoners laundry inside the National Penitentiary in downtown Port-au-Prince, Haiti. Haiti's penal system is by far the globe's most congested, with a staggering 454 percent occupancy level, according to the most recent ranking by the University of London's Institute for Criminal Policy Research. (AP Photo/Dieu Nalio Chery)
Deadly Lockups
This Feb. 13, 2017 photo shows the tattoos on the chest and abdomen of a prisoner incarcerated at the National Penitentiary in downtown Port-au-Prince, Haiti. The tattoo on his chest reads in Haitian Creole: "After suffering is deliverance." ( AP Photo/Dieu Nalio Chery)
Deadly Lockups
This Feb. 13, 2017 photo shows prisoners hanging from the cell bars at the National Penitentiary in downtown Port-au-Prince, Haiti. Haiti's penal system is by far the globe's most congested, with a staggering 454 percent occupancy level, according to the most recent ranking by the University of London's Institute for Criminal Policy Research. (AP Photo/Dieu Nalio Chery)
Deadly Lockups
In this Feb. 13, 2017 photo, a prisoner bathes during recreation time inside the National Penitentiary in downtown Port-au-Prince, Haiti. Inmates, some waiting up to eight years to see a judge, try to keep their sanity by maintaining a daily routine. (AP Photo/Dieu Nalio Chery)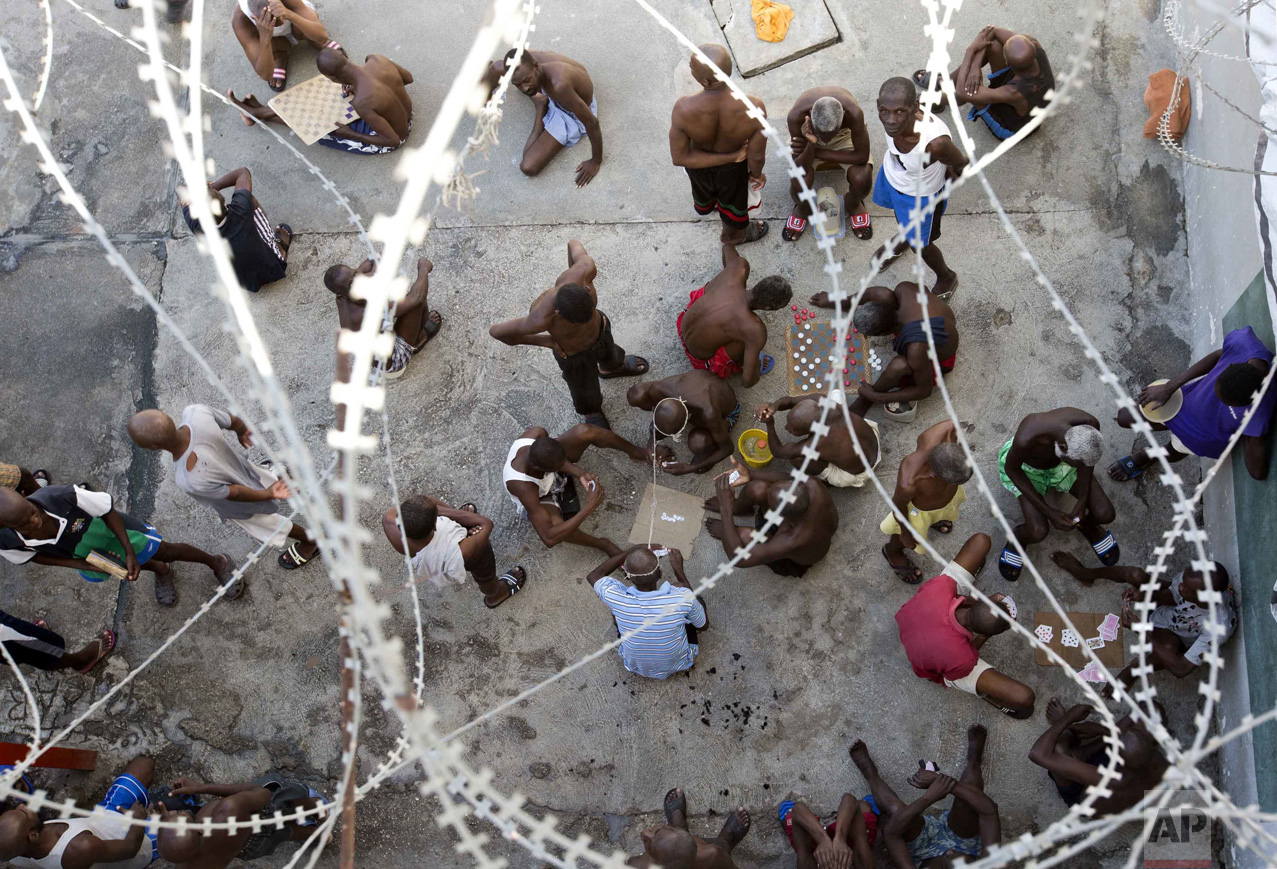 Deadly Lockups
In this Feb. 13, 2017 photo, some prisoners play dominoes, checkers or card games, during recreation time inside the National Penitentiary in downtown Port-au-Prince, Haiti. Inmates, some waiting up to eight years to see a judge, try to keep their sanity by maintaining a daily routine of push-ups and lifting jugs filled with dirty water. Others play checkers or dominoes. (AP Photo/Dieu Nalio Chery)
Deadly Lockups
In this Feb. 13, 2017 photo, a prisoner combs the hair of a fellow inmate during recreation time inside the National Penitentiary in downtown Port-au-Prince, Haiti. About 80 percent of those incarcerated have not been convicted of a crime but are held in prolonged pretrial detention waiting for their chance to see a judge. (AP Photo/Dieu Nalio Chery)
Deadly Lockups
In this Feb. 13, 2017 photo, an ailing prisoner stands in a cell designated for sick prisoners near the infirmary in the National Penitentiary in downtown Port-au-Prince, Haiti. Prison authorities say they try their best to meet inmates' needs, but repeatedly receive insufficient funds from the state to buy food and cooking fuel, leading to deadly cases of malnutrition-related ailments such as beriberi and anemia. (AP Photo/Dieu Nalio Chery)
Deadly Lockups
In this Feb. 13, 2017 photo, families with food in tow for their incarcerated relatives, line up in front of the National Penitentiary in downtown Port-au-Prince, Haiti. Haiti's penal system is by far the globe's most congested, with a staggering 454 percent occupancy level, according to the most recent ranking by the University of London's Institute for Criminal Policy Research. (AP Photo/Dieu Nalio Chery)
Deadly Lockups
In this Feb. 13, 2017 photo, a prisoner puts food in a bag to send up to a fellow inmate at the National Penitentiary in downtown Port-au-Prince, Haiti. Prison authorities say they try their best to meet inmates' needs, but repeatedly receive insufficient funds from the state to buy food and cooking fuel. Some inmates are provided meals by visiting relatives and others are permitted by guards to meet with contacts to bring in food, cigarettes and other things. (AP Photo/Dieu Nalio Chery)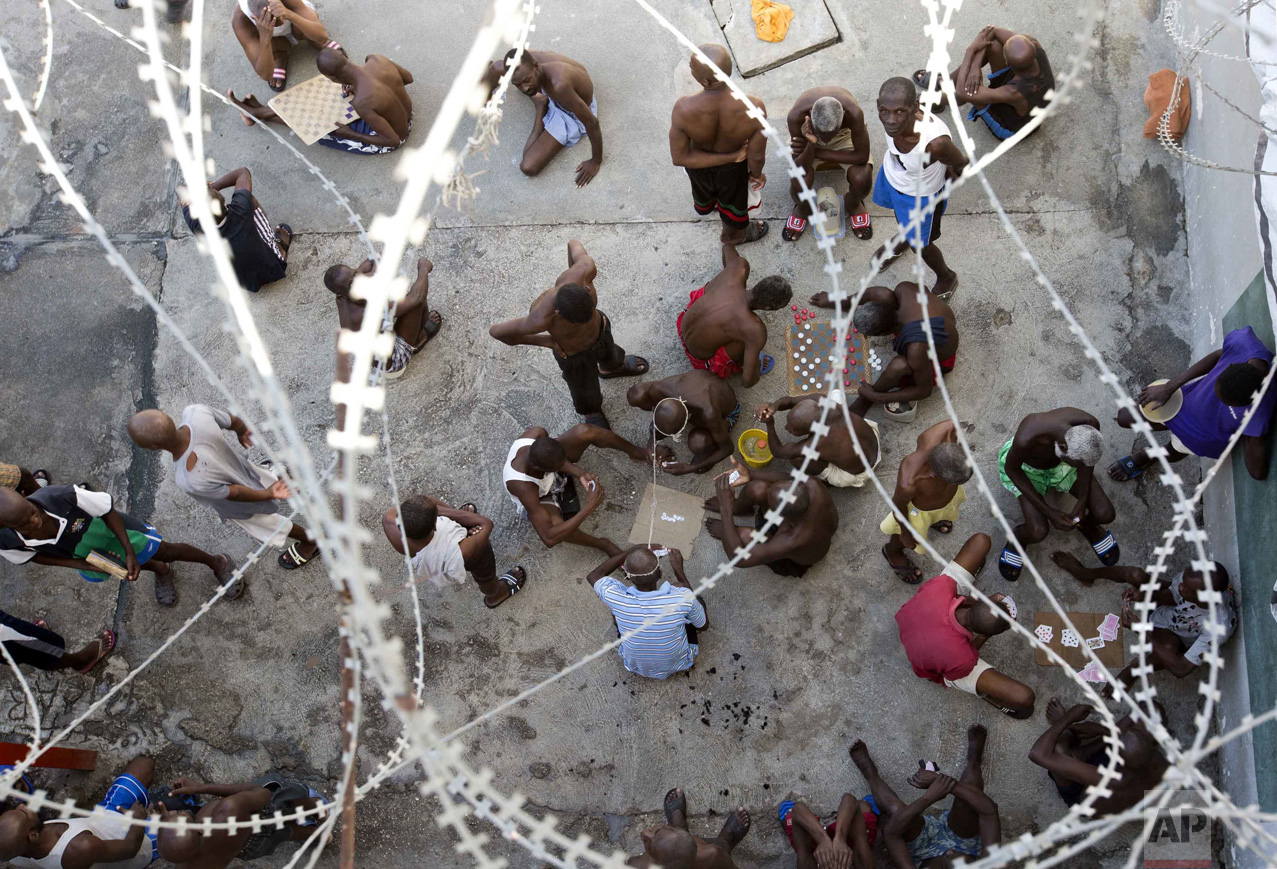 Sports Photography | David Goldman
Spring Training
Pittsburgh Pirates catcher Chris Stewart stretches during a workout at baseball spring training in Bradenton, Fla., Tuesday, Feb. 14, 2017. (AP Photo/David Goldman)
Spring Training
Baltimore Orioles coach Ron Johnson tosses a ball in the air while hitting grounders to pitchers during a baseball spring training workout in Sarasota, Fla., Wednesday, Feb. 15, 2017. (AP Photo/David Goldman)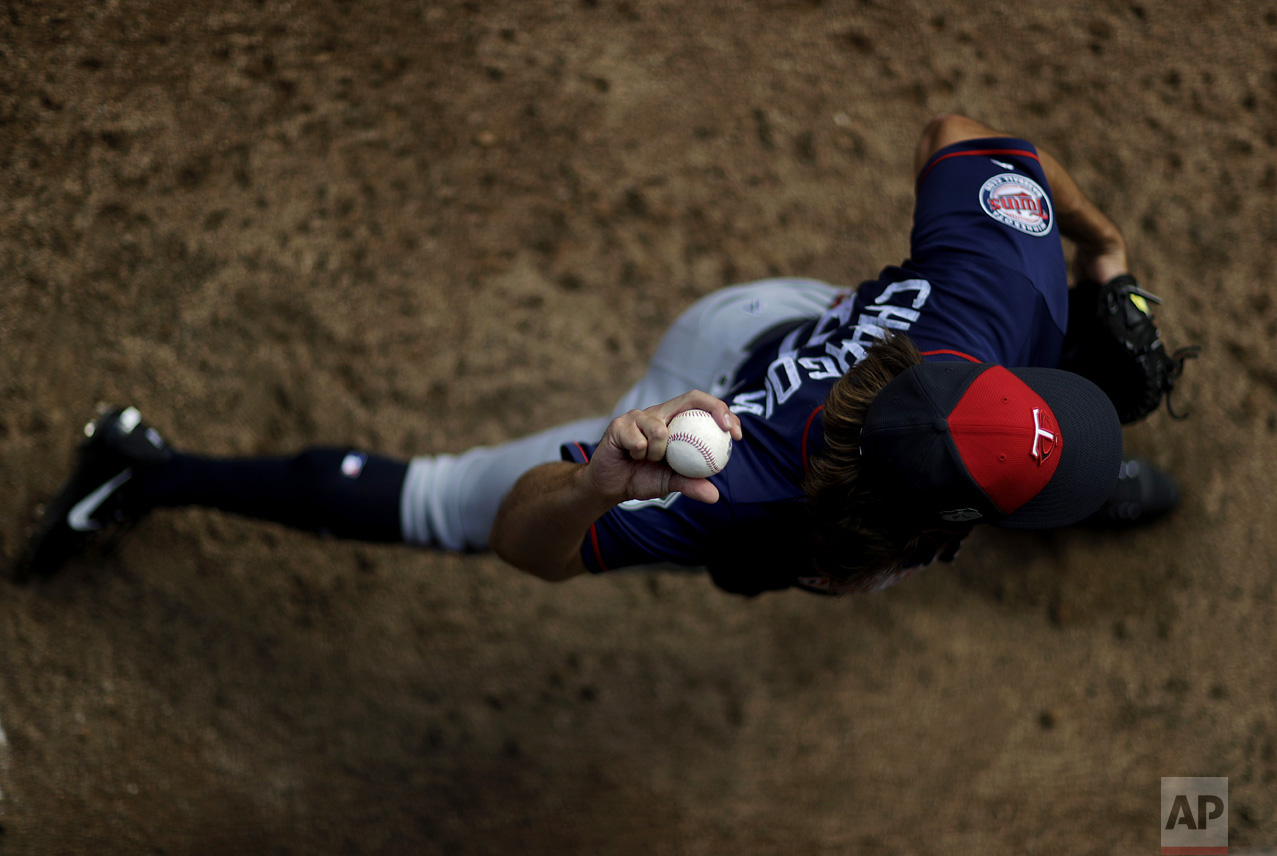 Spring Training
Minnesota Twins pitcher J.T. Chargois winds up to throw in the bullpen during a baseball spring training workout in Fort Myers, Fla., Thursday, Feb. 16, 2017. (AP Photo/David Goldman)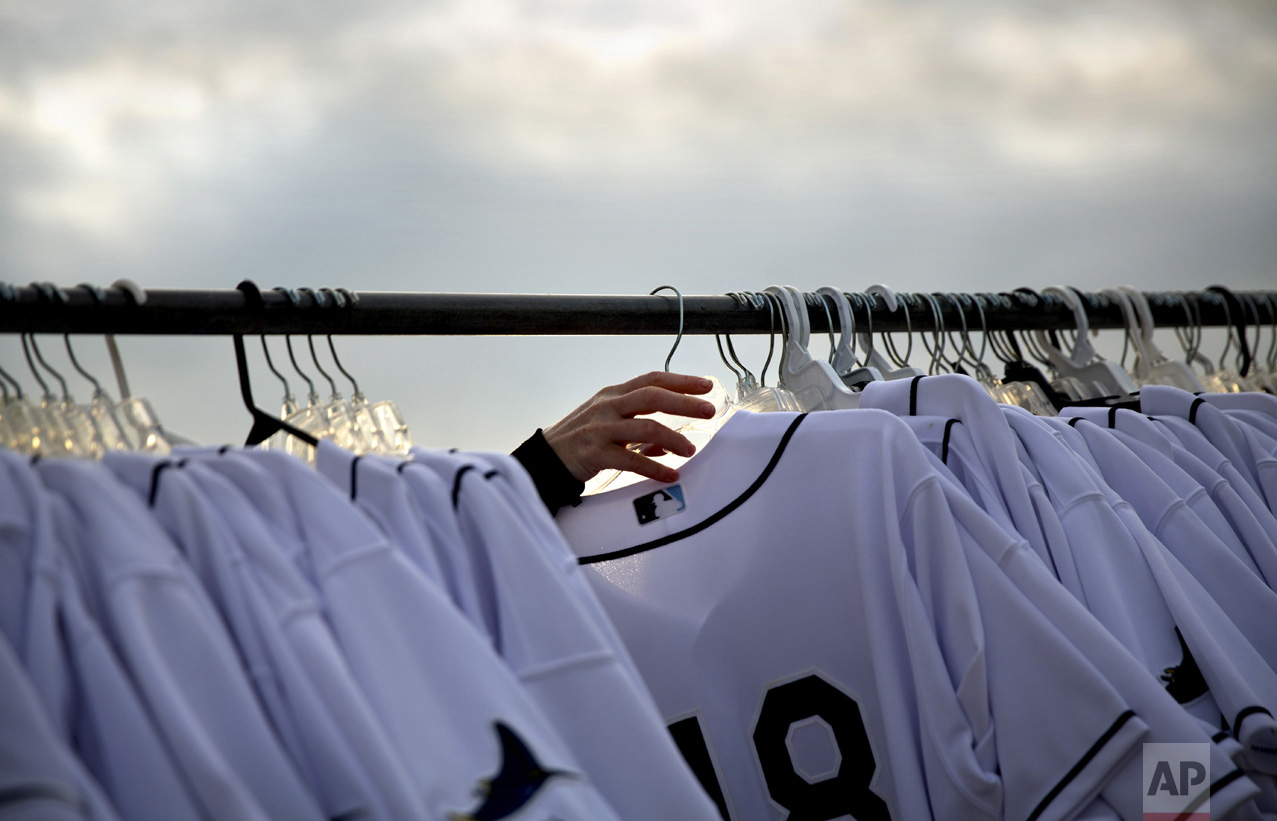 Spring Training
Wendi Tripp, a translator with the Tampa Bay Rays, arranges jerseys for the team's photo day at baseball spring training in Port Charlotte, Fla., Saturday, Feb. 18, 2017. (AP Photo/David Goldman)
Spring Training
Tampa Bay Rays' Shane Peterson, rear, gets instructions from a photographer while posing for a photo during the team's photo day at baseball spring training in Port Charlotte, Fla., Saturday, Feb. 18, 2017. (AP Photo/David Goldman)
Spring Training
Boston Red Sox's Hanley Ramirez holds a cardboard cutout of himself while posing for photographers during the team's photo day in Fort Myers, Fla., Sunday, Feb. 19, 2017. (AP Photo/David Goldman)
Spring Training
A fan holds out a bat as Boston Red Sox's Dustin Pedroia, right, signs autographs during a spring training baseball workout in Fort Myers, Fla., Sunday, Feb. 19, 2017. (AP Photo/David Goldman)
Spring Training
The Baltimore Orioles mascot decorates the socks of fan Dan Claybaugh, of Clearwater, Fla., as he watches the team's spring training baseball workout in Sarasota, Fla., Monday, Feb. 20, 2017. (AP Photo/David Goldman)
Spring Training
Veins are seen on the arm of Minnesota Twins' Max Kepler as he waits to hit in batting practice during a spring training baseball workout in Fort Myers, Fla., Tuesday, Feb. 21, 2017. (AP Photo/David Goldman)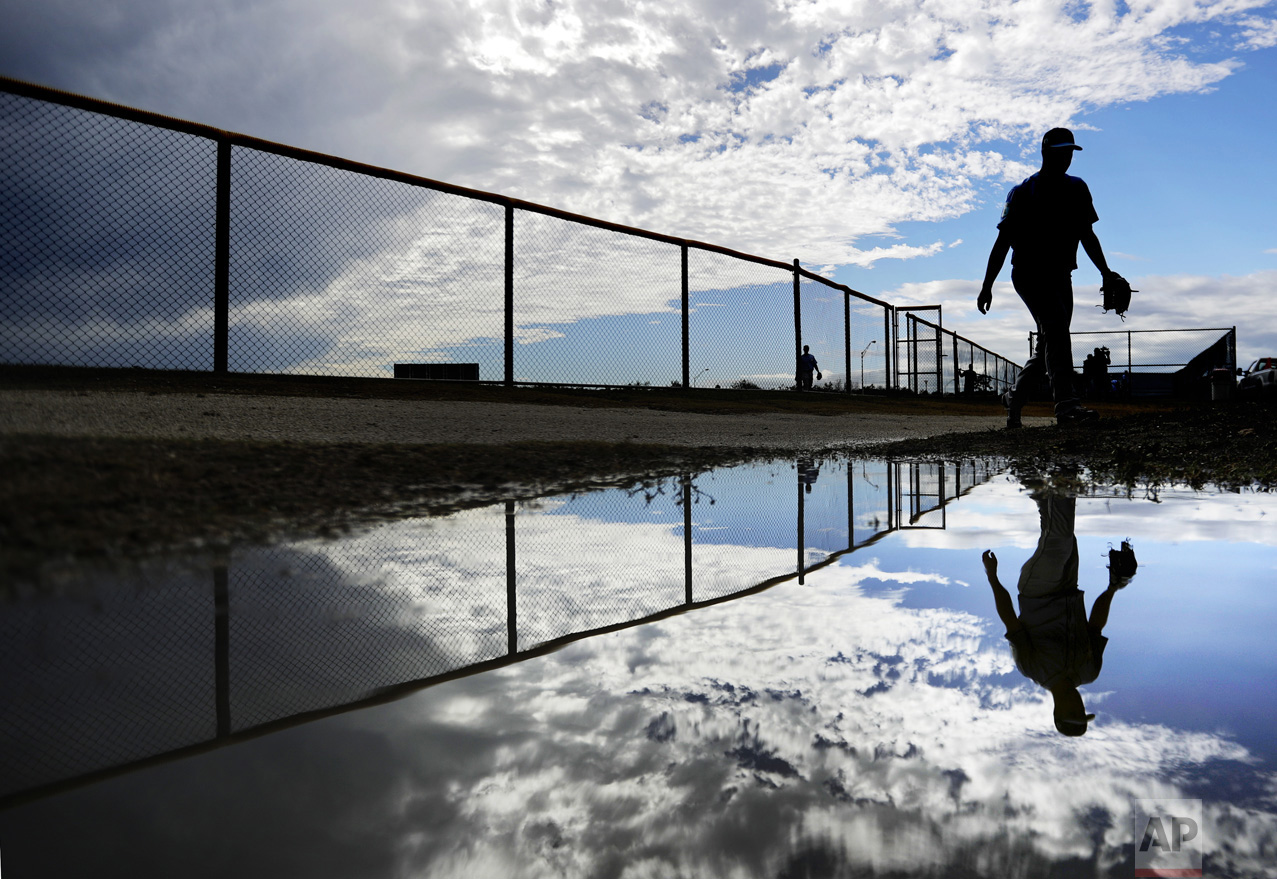 Spring Training
Tampa Bay Rays pitcher Shawn Tolleson is reflected in a puddle after a rain storm after throwing at a spring training baseball workout in Port Charlotte, Fla., Wednesday, Feb. 22, 2017. (AP Photo/David Goldman)
Spring Training
Nine-month-old Liv Dunbar looks up while hanging from a baby carrier as her mother Christina Dunbar watches the Minnesota Twins hit in the batting cage at a spring training baseball workout in Fort Myers, Fla., Thursday, Feb. 23, 2017. (AP Photo/David Goldman)
Spring Training
Boston Red Sox fan Sandra Powers, of Salem, N.H., watches with her feet up from the outfield an exhibition spring training baseball game between the Red Sox and the New York Yankees in Fort Myers, Fla., Tuesday, Feb. 28, 2017. (AP Photo/David Goldman)