Photos of the day
A selection of AP photos taken over the past 24 hours.
Turkey World Humanitarian Summit
Turkish President Recep Tayyip Erdogan, signs a graffiti wall, at the closing ceremony of the World Humanitarian Summit in Istanbul, Tuesday, May 24, 2016. World leaders and representatives of humanitarian organisations from across the globe gathered in Istanbul on May 23-24, 2016 for the first World Humanitarian Summit, focusfd on how to reform a system many judge broken. (AP Photo/Lefteris Pitarakis)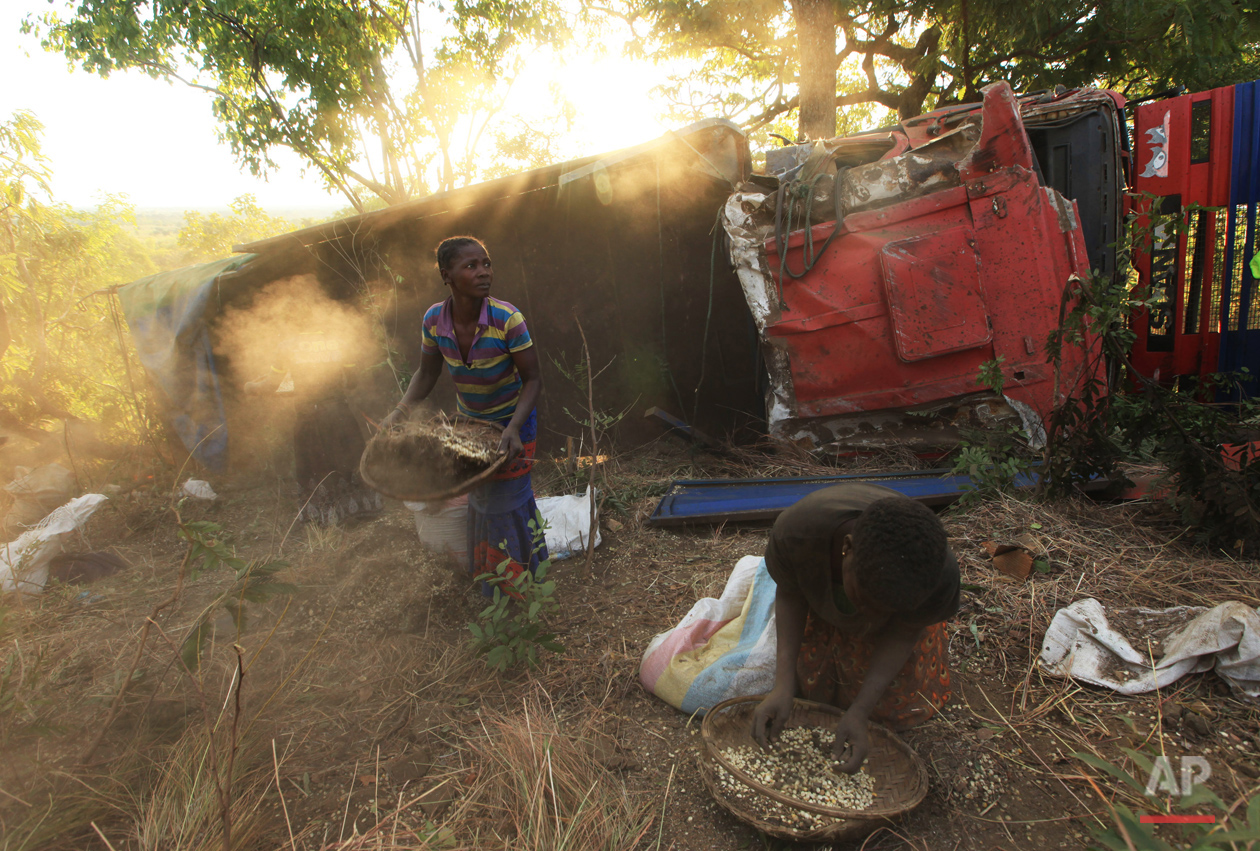 Malawi Daily Life
Women and children separate grain from soil, after the driver of a truck lost control of a vehicle which spilled grain, in the forest in Machinga, about 200 kilometers north east of Blantyre, Malawi, Tuesday, May 24, 2016. Hundreds of villagers thronged the spot and helped themselves to some of the grain. About 2.8 million Malawians - nearly 20 percent of the population - face food insecurity, making the country one of the worst hit in Southern Africa. (AP Photo/Tsvangirayi Mukwazhi)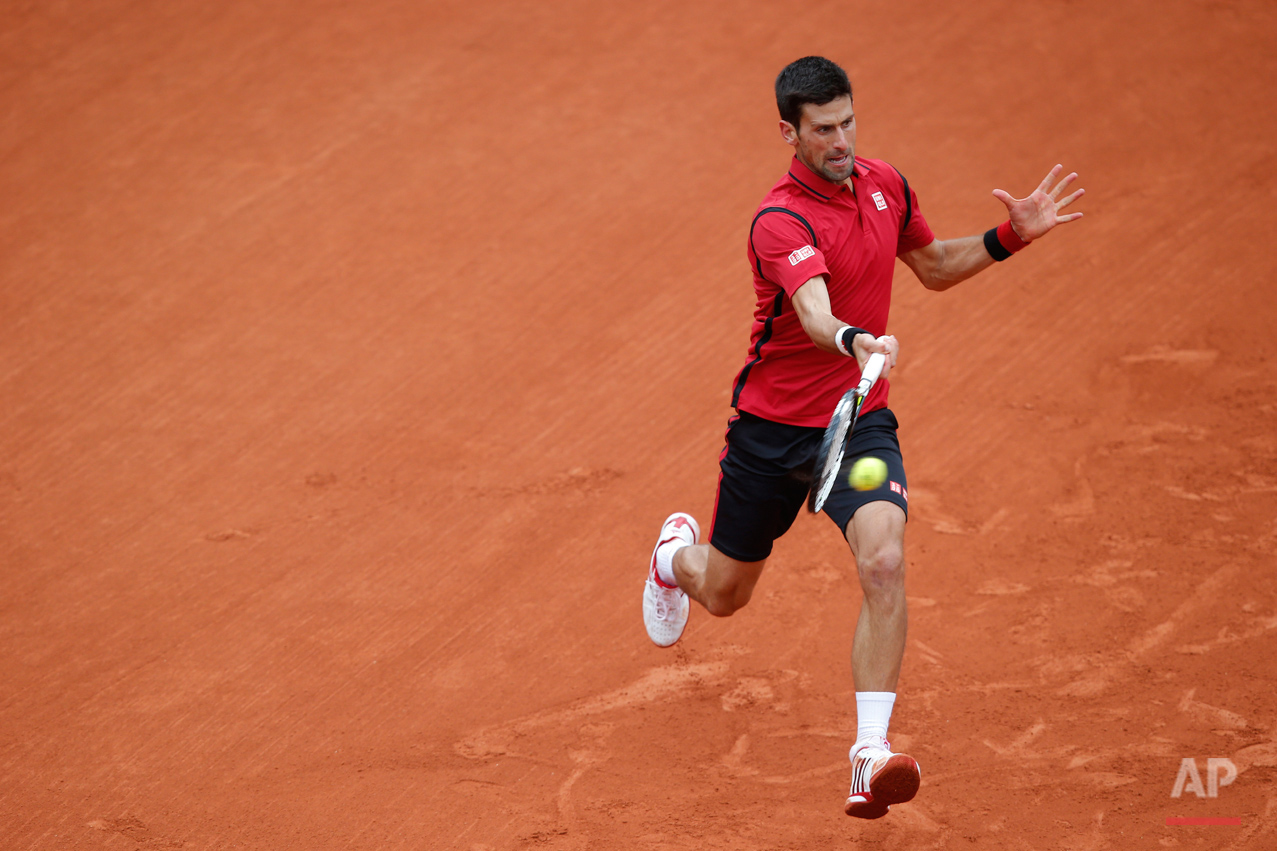 France Tennis French Open
Serbia's Novak Djokovic returns in his first round match of the French Open tennis tournament against Yen-Hsun Lu of Taiwan at the Roland Garros stadium in Paris, France, Tuesday, May 24, 2016. (AP Photo/Michel Euler)
France Disappearing Pyramid
Street artist JR poses in front the Louvre Pyramid in Paris, Tuesday, May 24, 2016. For his latest bold project, street artist JR is creating an eye-tricking installation at the Louvre Museum that makes it seem as if the huge glass pyramid at the heart of the courtyard has disappeared. (AP Photo/Francois Mori)
Belgium
A protester is targeted by a water cannon during clashes with riot police during a demonstration against new working regulations in Brussels, Belgium, Tuesday, May 24, 2016. (AP Photo/Michel Spingler)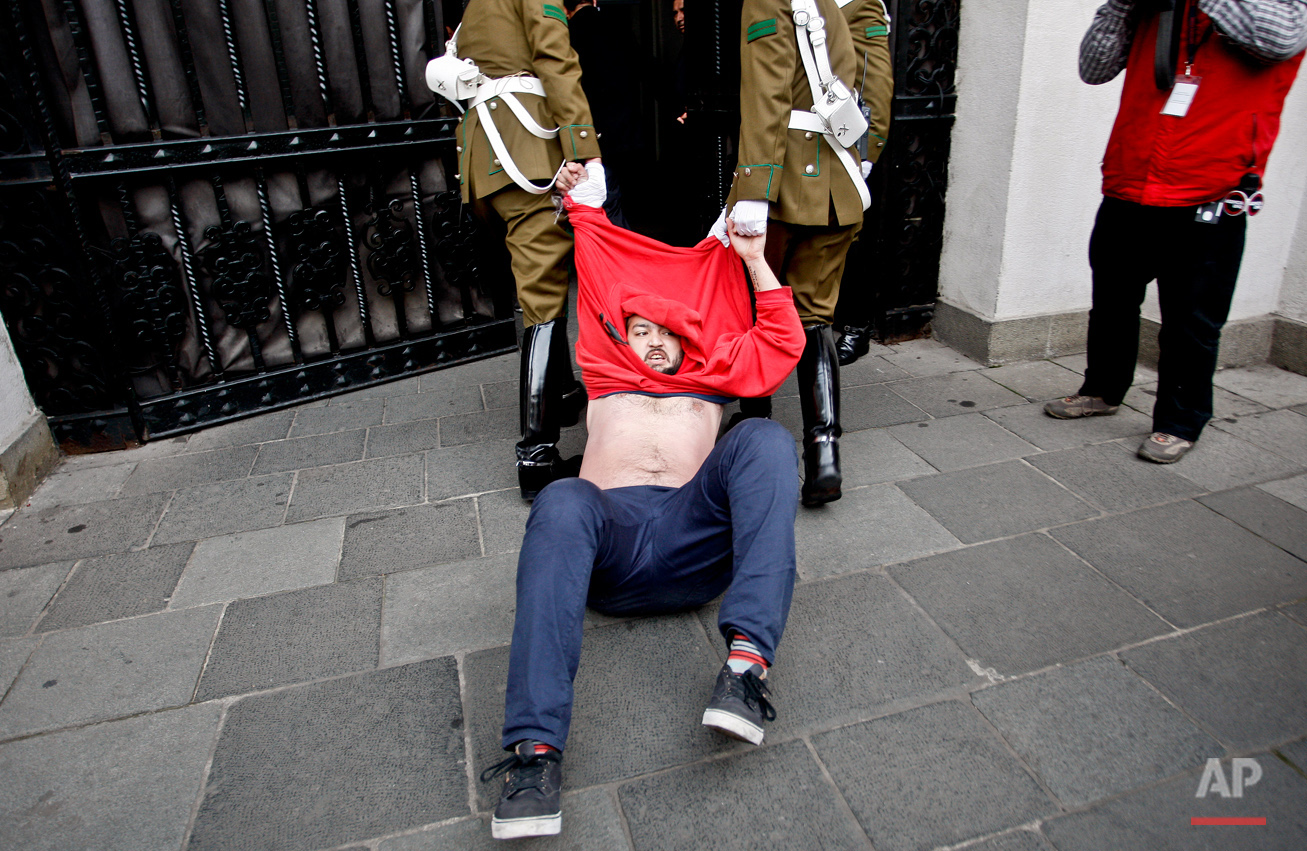 Chile Students Protest
A student protester is detained by presidential guards for trespassing inside La Moneda presidential palace in Santiago, Chile, Tuesday, May 24, 2016. The students, who demand the right to free education, were protesting the education policies under President Michelle Bachelet's government. (Marcelo Hernandez/Aton via AP) NO PUBLICAR EN CHILE - CHILE OUT
Spain Bullfight
Spanish bullfighter David Mora is tossed by an Alcurrucen ranch's fighting bull during a bullfight at the Las Ventas bullring in Madrid, Spain, Tuesday, May 24, 2016. (AP Photo/Francisco Seco)
DEM 2016 Clinton
Democratic presidential candidate Hillary Clinton speaks at an International Brotherhood of Electrical Workers training center, Tuesday, May 24, 2016, in Commerce, Calif. (AP Photo/John Locher)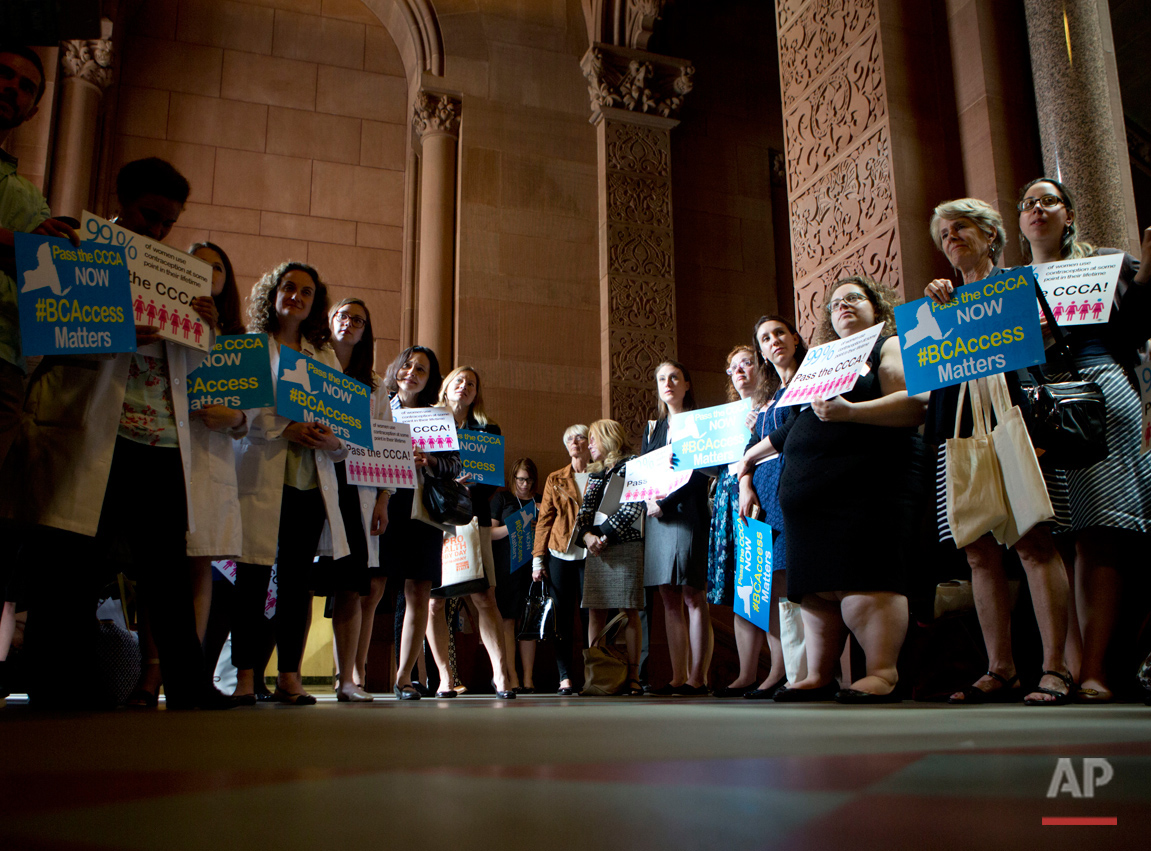 Birth Control
Reproductive rights advocates hold signs during a news conference at the state Capitol on Tuesday, May 24, 2016, in Albany, N.Y. (AP Photo/Mike Groll)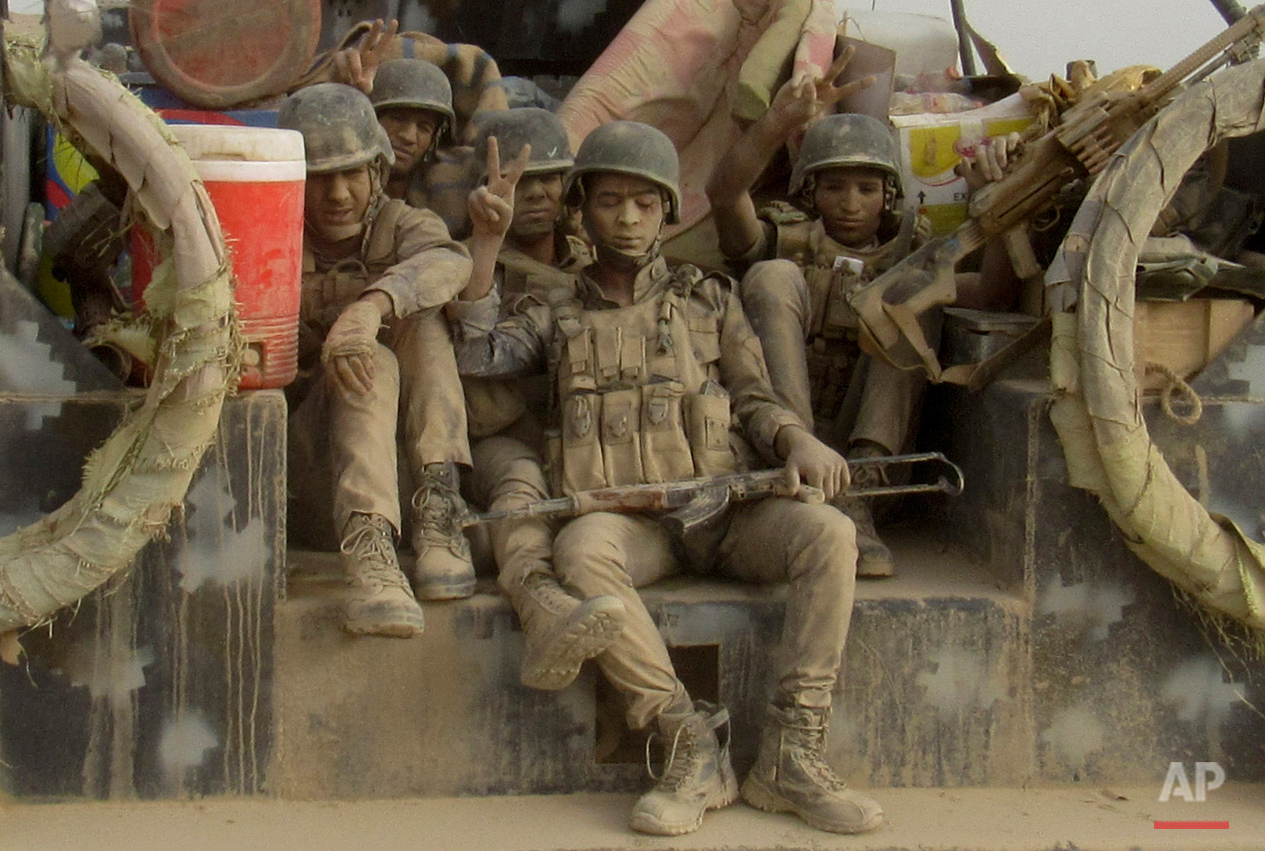 Mideast Iraq Islamic State
Iraqi Federal police covered in dust arrive to join the forces surrounding Fallujah, 40 miles (65 kilometers) west of Baghdad, Iraq, Tuesday, May 24, 2016. Clashes between Iraqi government forces and the Islamic State group outside the city of Fallujah briefly subsided on Tuesday, the second day of a large-scale military operation to drive militants out of their key stronghold west of Baghdad. (AP Photo/Rwa Faisal)
Illinois Legislature
Supporters of nuclear and solar energy rally in the rotunda at the Illinois State Capitol, Tuesday, May 24, 2016, in Springfield, Ill., as lawmakers gathered to talk about the final week of the legislative session. (AP Photo/Seth Perlman)
Egypt Plane Crash
An Egyptian journalist lights candles during a candlelight vigil for the victims of EgyptAir flight 804 in front of the Journalists' Syndicate in Cairo, Egypt, Tuesday, May 24, 2016. The cause of Thursdayís crash of the EgyptAir jet flying from Paris to Cairo that killed all 66 people aboard still has not been determined. Ships and planes from Egypt, Greece, France, the United States and other nations are searching the Mediterranean Sea north of the Egyptian port of Alexandria for the jetís voice and flight data recorders. (AP Photo/Amr Nabil)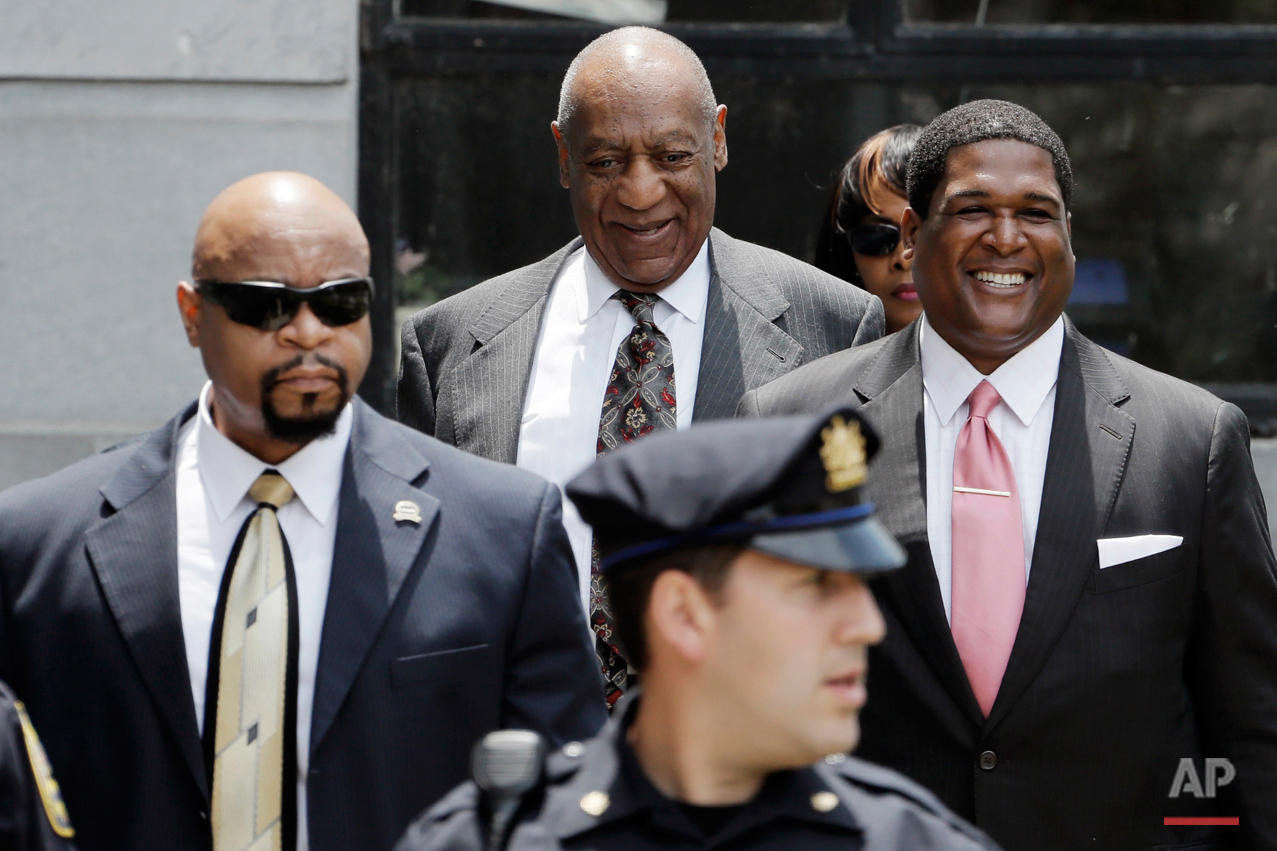 Bill Cosby
Bill Cosby smiles as he leaves the Montgomery County Courthouse after a preliminary hearing, Tuesday, May 24, 2016, in Norristown, Pa. Cosby was ordered to stand trial on sexual assault charges after a hearing that hinged on a decade-old police report. (AP Photo/Matt Slocum)
World Trade Center Observatory
Visitors to One World Observatory take in views of New York, Tuesday, May 24, 2016. It's been a year since the observatory at One World Trade Center opened to the public. (AP Photo/Mark Lennihan)
Nepal Everest
Indian climber Naba Kumar Phukan who successfully summited Mount Everest and was rescued back sits in a hotel in Kathmandu, Nepal, Tuesday, May 24, 2016. Everest climbers returning after successful ascent say mountaineers were pushing too hard and some not carrying enough oxygen that could have led to casualties and sicknesses over the weekend. (AP Photo/Niranjan Shrestha)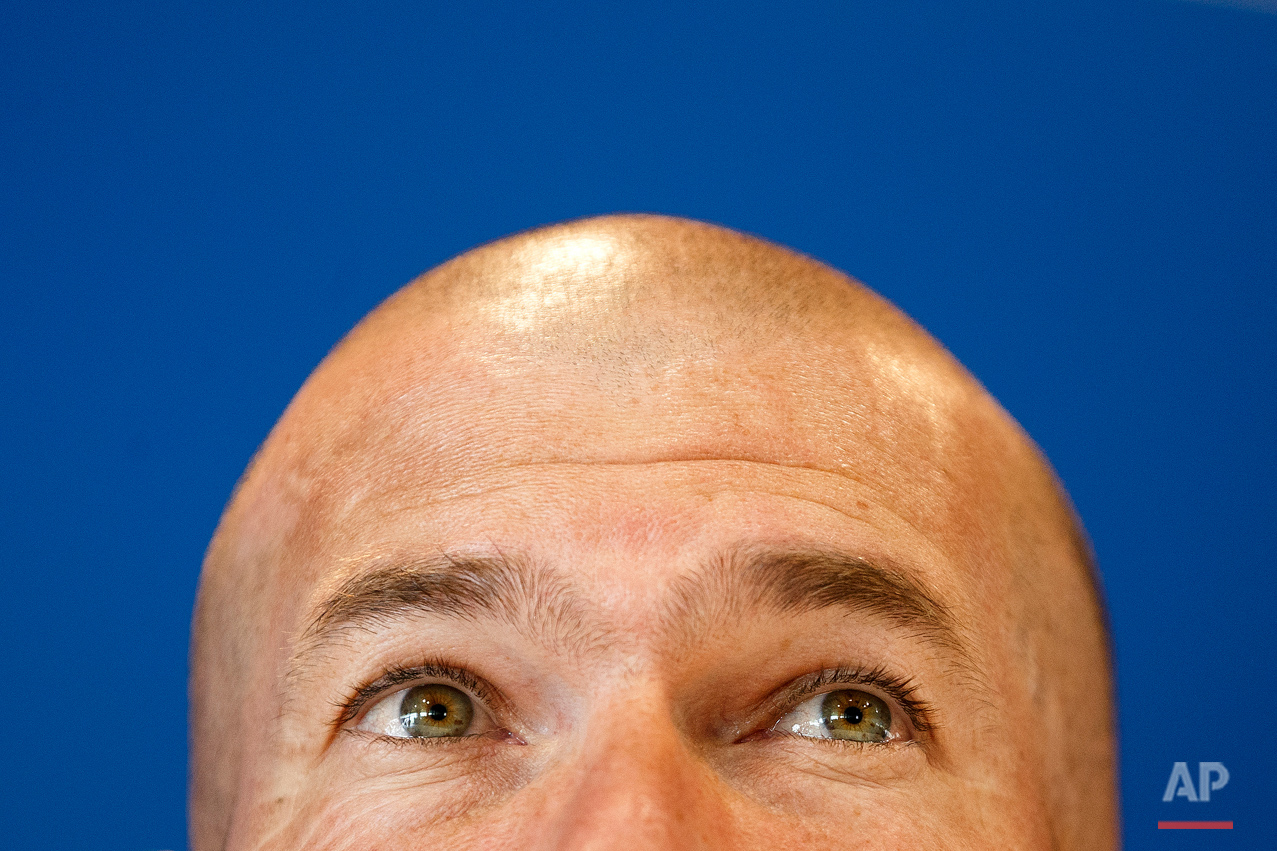 Spain Soccer Champions League
Real Madrid Head coach Zinedine Zidane speaks during a press conference before a training session ahead of Saturday's Champions League soccer match final between Atletico de Madrid and Real Madrid, at the Valdebebas stadium in Madrid, Spain, Tuesday, May 24, 2016 . (AP Photo/Daniel Ochoa de Olza)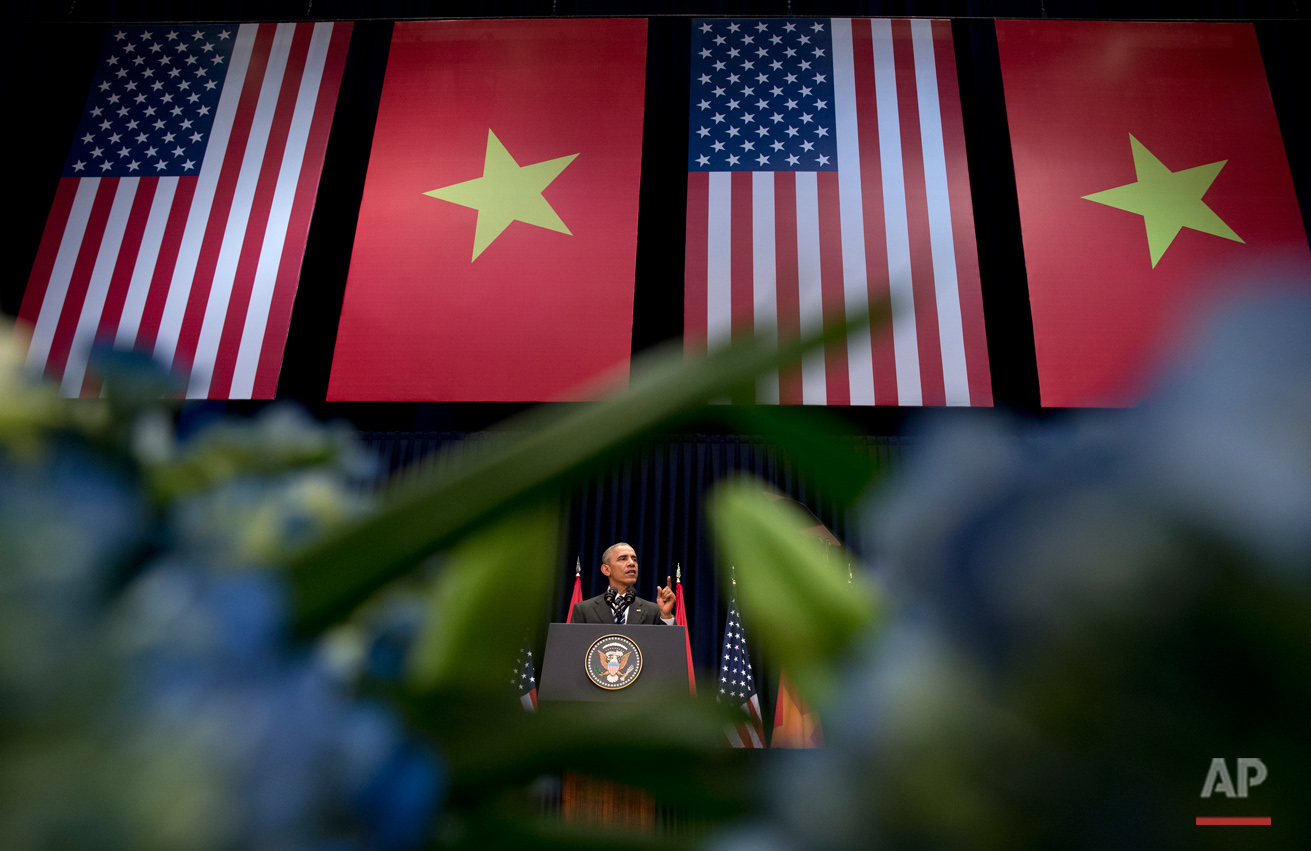 Obama Vietnam
U.S. President Barack Obama speaks at the National Convention Center in Hanoi, Vietnam, Tuesday, May 24, 2016. Obama gave a speech aimed at the people of Vietnam a day after announcing the lifting of a five-decade-old arms sales embargo that's meant to help forge a new economic and security relationship with this young, fast-growing Southeast Asian nation. (AP Photo/Carolyn Kaster)
See these photos on APImages.com
Follow AP photographers on Twitter: http://twitter.com/AP/lists/ap-photographers
Spotlight is the blog of AP Images, the world's largest collection of historical and contemporary photos. AP Images provides instant access to AP's iconic photos and adds new content every minute of every day from every corner of the world, making it an essential source of photos and graphics for professional image buyers and commercial customers. Whether your needs are for editorial, commercial, or personal use, AP Images has the content and the expert sales team to fulfill your image requirements. Visit apimages.com to learn more.
Written content on this site is not created by the editorial department of AP, unless otherwise noted.
AP Images on Twitter | AP Images on Facebook | AP Images on Instagram
Nat Castañeda
Visual artist and Digital Storyteller at The Associated Press