Photos of the day
A selection of AP photos taken over the past 24 hours.
Bangladesh Islam
Bangladeshi activists of various Islamic political groups and other Muslims shout slogans after Friday prayers during a protest in Dhaka, Bangladesh, Friday, March 25, 2016. Thousands of Muslim devotees have rallied in Bangladesh's capital to denounce a court petition seeking to remove Islam as state religion in the Muslim-majority South Asian nation which is ruled by secular laws. (AP Photo/ A.M. Ahad)
Philippines Crucifixion
Ruben Enaje is untied and lowered down by a volunteer dressed as a Centurion after he was nailed to a wooden cross during a reenactment during Good Friday rituals on Friday, March 25, 2016 at Cutud, Pampanga province, northern Philippines. Several Filipino devotees had themselves nailed to crosses Friday to remember Jesus Christ's suffering and death, an annual rite frowned upon by church leaders in this predominantly Roman Catholic country. (AP Photo/Linus Escandor II)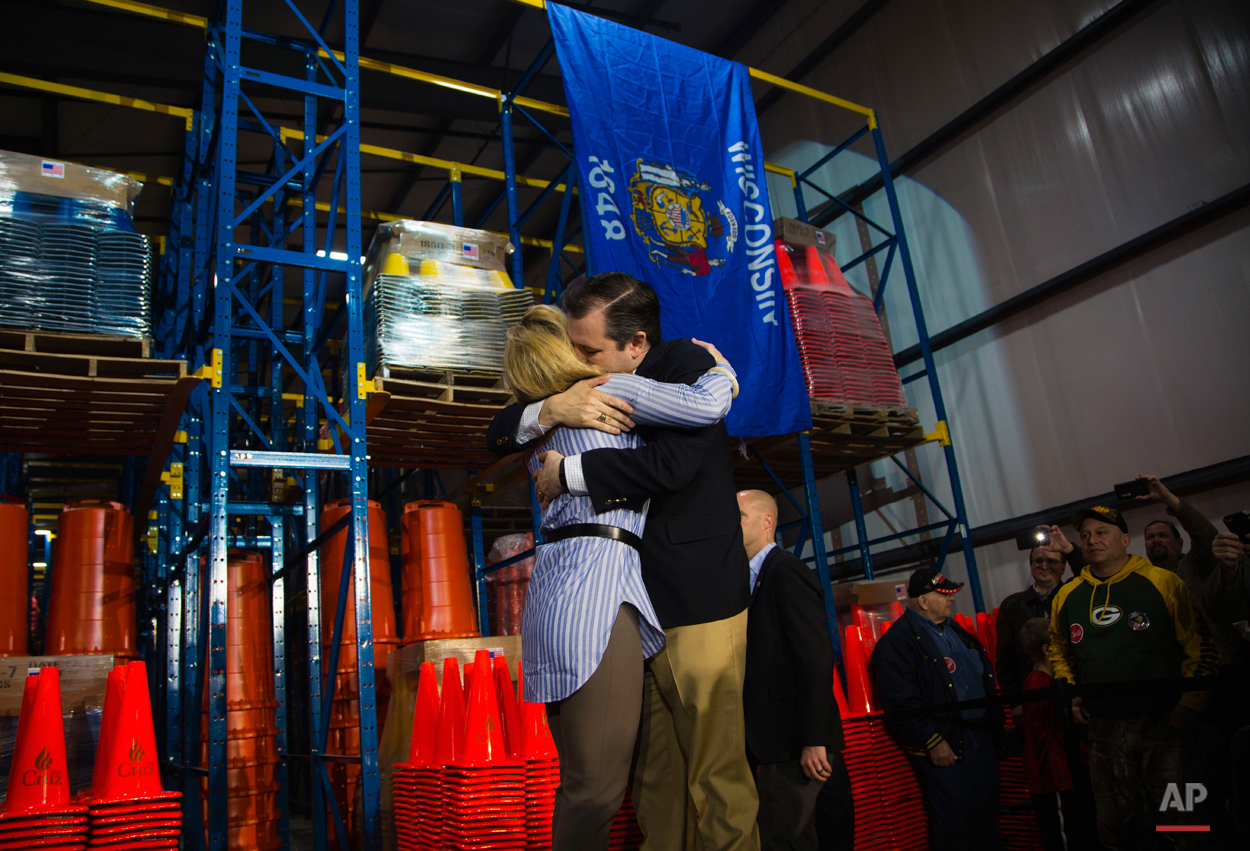 Ted Cruz Campaign
Republican presidential candidate, Sen. Ted Cruz, R-Texas hugs his wife Heidi before speaking at a campaign stop, Friday, March 25, 2016, in Oshkosh, Wis. (AP Photo/Darren Hauck)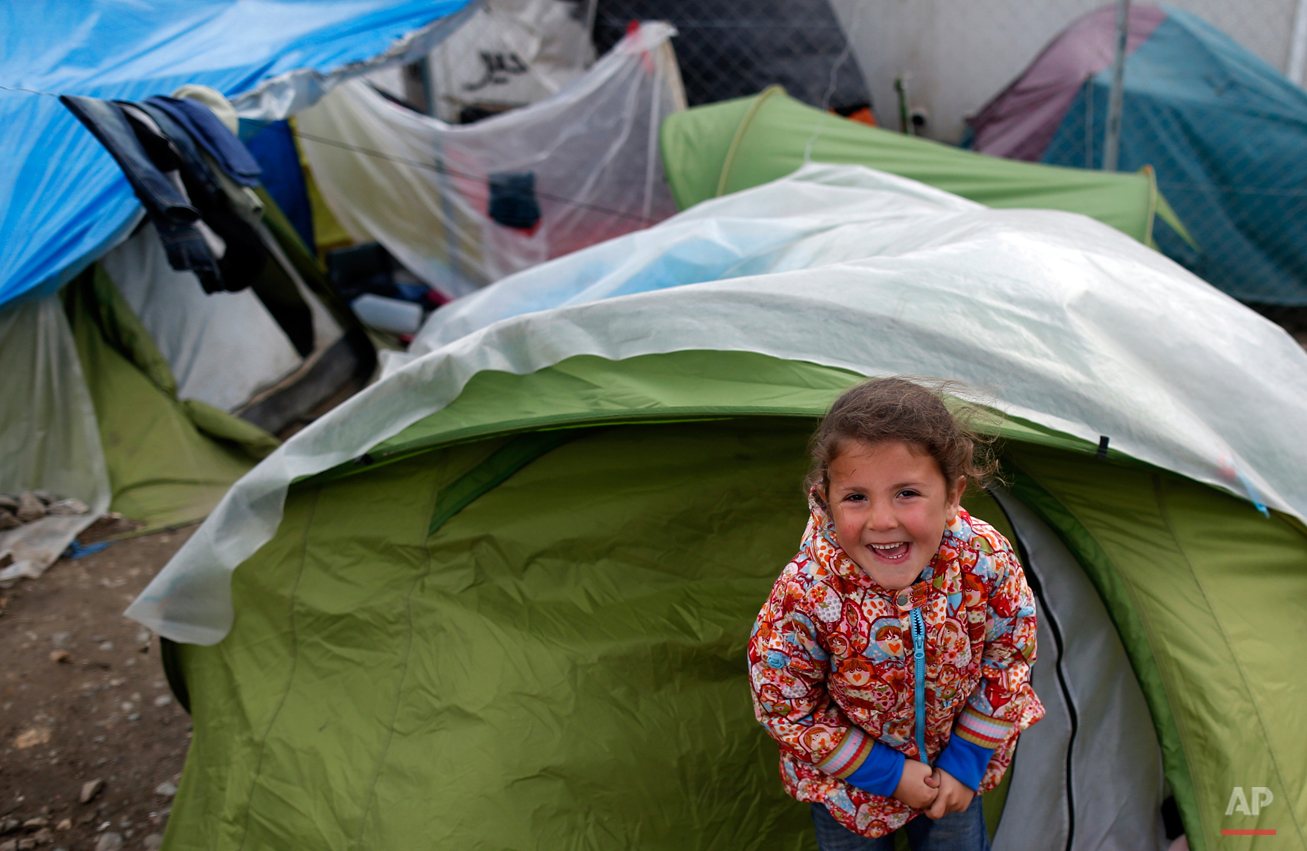 Greece Migrants
A migrant girl smiles in front a tent in a makeshift refugee camp at the northern Greek border point of Idomeni, Greece, Friday, March 25, 2016. Some 12,000 people remain at the border camp near the village of Idomeni, most living in squalid conditions. (AP Photo/Darko Vojinovic)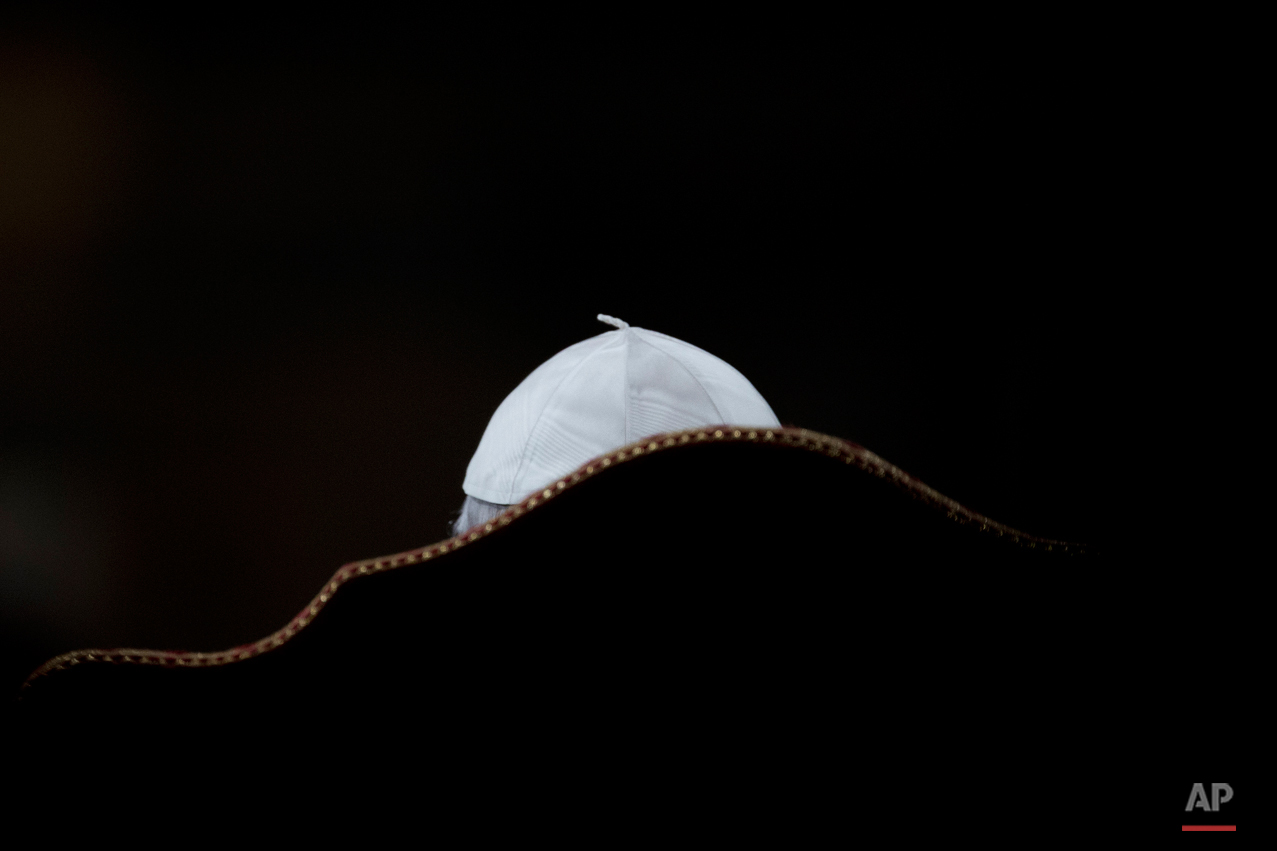 Italy Pope Good Friday
Pope Francis leads the Via Crucis (Way of the Cross) torchlight procession celebrated in front of the Colosseum on Good Friday in Rome, Friday, March 25, 2016. The evening Via Crucis procession at the ancient amphitheater is a Rome tradition that draws a large crowd of faithful, including many of the pilgrims who flock to the Italian capital for Holy Week ceremonies before Easter Sunday. (AP Photo/Andrew Medichini)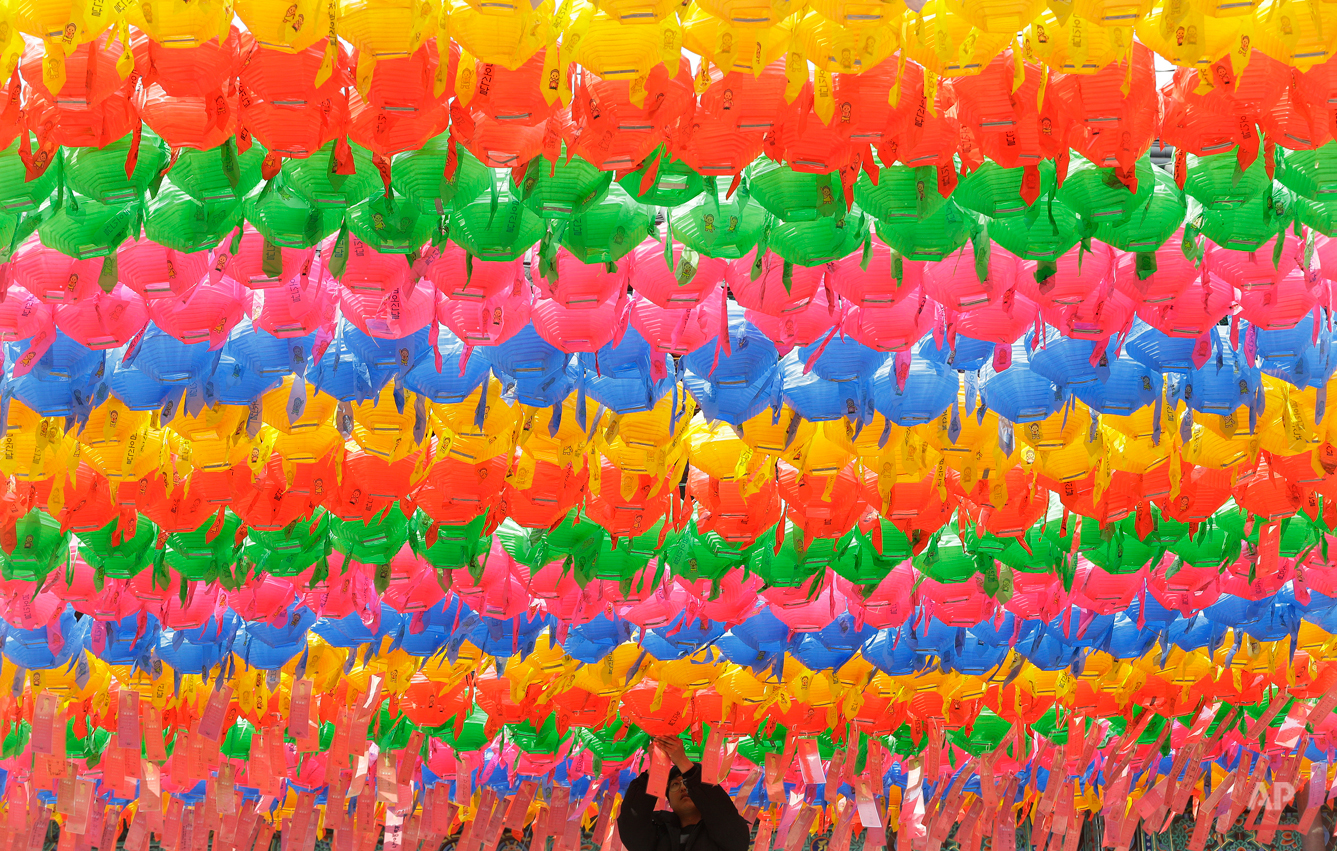 South Korea Daily Life
A worker attaches the name tag of a Buddhist who made donation to a lantern for the upcoming celebration of Buddha's birthday on May 14 at the Jogye temple in Seoul, South Korea, Friday, March 25, 2016. Similar lanterns will be displayed in all Buddhist temples around South Korea for the public viewing. (AP Photo/Ahn Young-joon)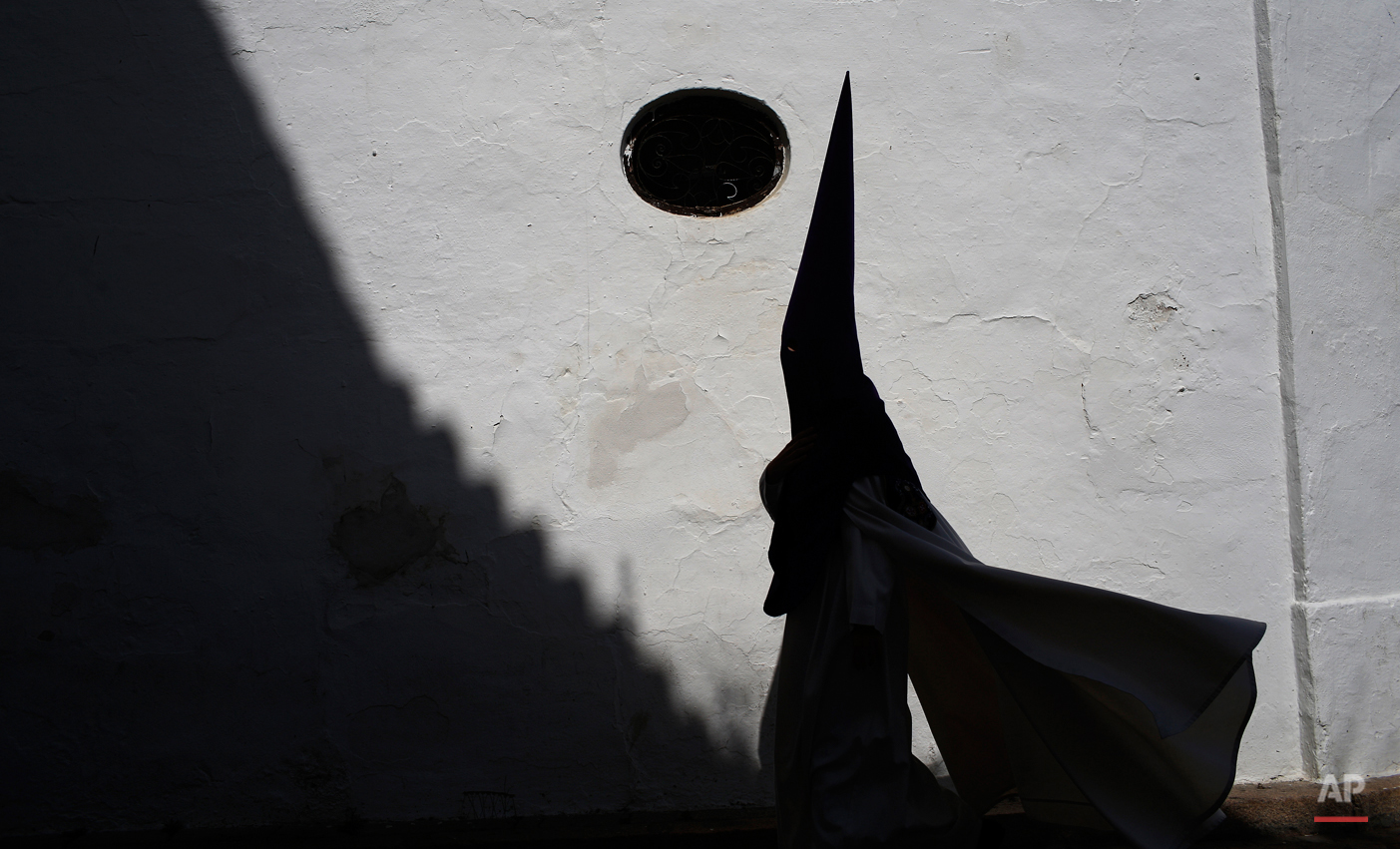 Spain Holy Week
Hooded penitents from "Los Dolores" brotherhood walk to the church prior of the Holy Week procession in Cordoba, Spain, Friday, March 25, 2016. Hundreds of processions take place throughout Spain during the Easter Holy Week. (AP Photo/Manu Fernandez)
Greece Migrants
Migrant children play on a construction site in the makeshift refugee camp at the northern Greek border point of Idomeni, Greece, Friday, March 25, 2016. A fleet of buses has arrived in the sprawling refugee camp of Idomeni on Greece's northern border with Macedonia to take some of the estimated 12,000 people stranded there to nearby refugee camps. (AP Photo/Darko Vojinovic)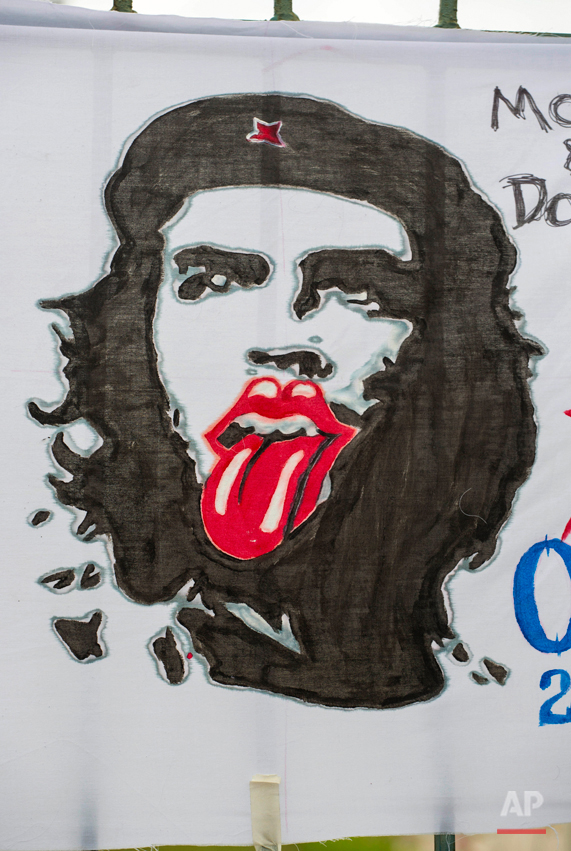 Cuba Rolling Stones
The iconic tongue symbol of the Rolling Stones sits atop the similarly iconic image of revolutionary hero Ernesto "Che" Guevara on a sign placed by fans outside the venue where the Rolling Stones will play their concert in Havana, Cuba, Friday, March 25, 2016. The Stones are performing in a free concert in Havana Friday, becoming the most famous act to play Cuba since its 1959 revolution.(AP Photo/Desmond Boylan)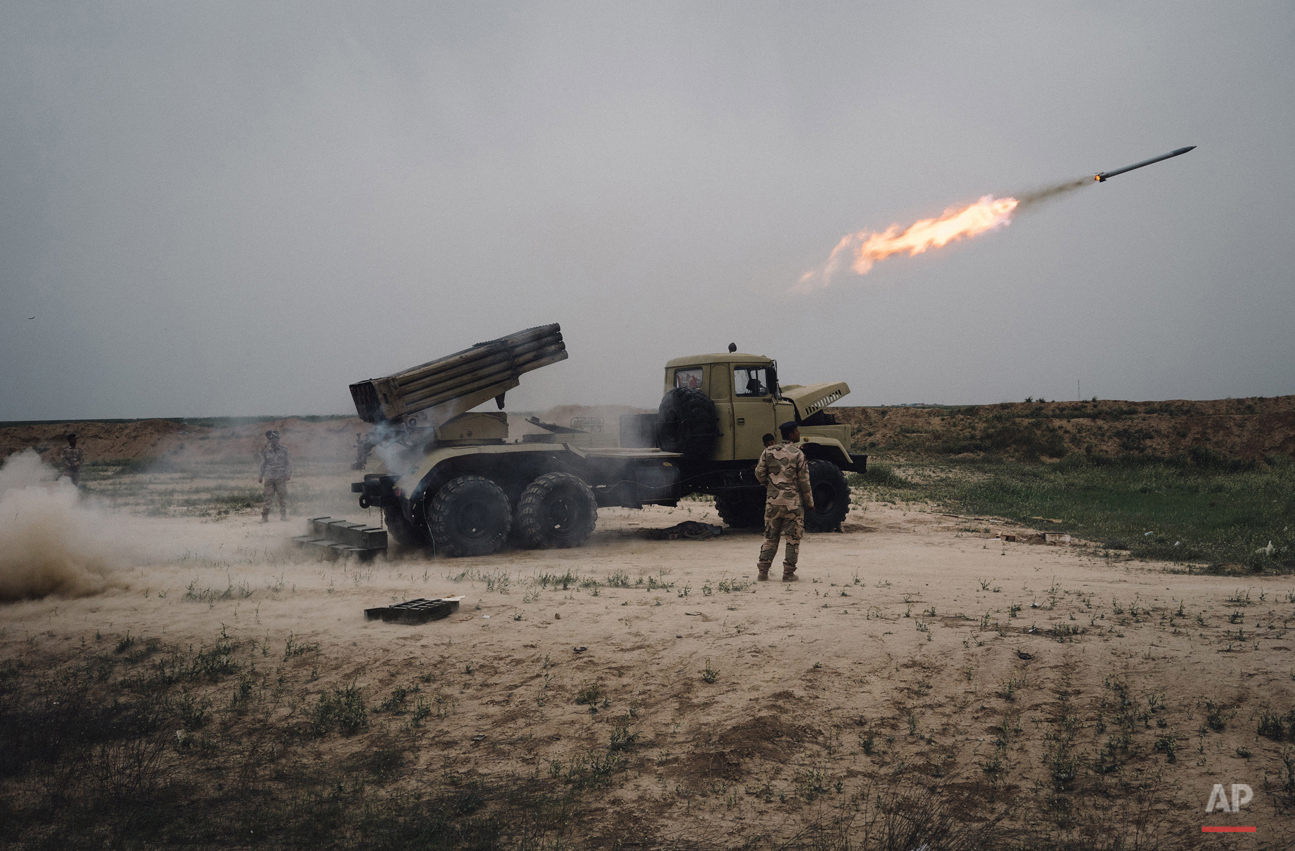 Mideast Iraq
A rocket is fired from a rocket launcher outside Makhmour, about 75 km (47 miles) east of Mosul, Iraq, Friday, March 25, 2016. An Iraqi military spokesman said Thursday that the long-awaited military operation to recapture the northern city of Mosul from Islamic State militants "has begun." The spokesman for the Joint Military Command, Brig. Gen. Yahya Rasool, said Iraqi forces have retaken several villages on the outskirts of the town of Makhmour. (AP Photo/Alice Martins)
Georgia Legislature
Representatives throw papers up in the air at the conclusion of the final day of the Georgia General Assembly at the capitol in Atlanta, Friday, March 25, 2016. (AP Photo/Jason Getz)
Malaysia Police
Malaysia's police stand in formation as one of them is fainted due to hot weather on the Police Day in Kuala Lumpur, Malaysia, Friday, March 25, 2016. Malaysian police have detained 15 more suspected Islamic State members, who police say planned to launch attacks and tried to obtain chemicals to make bombs, National police chief said in a statement Thursday. (AP Photo/Vincent Thian)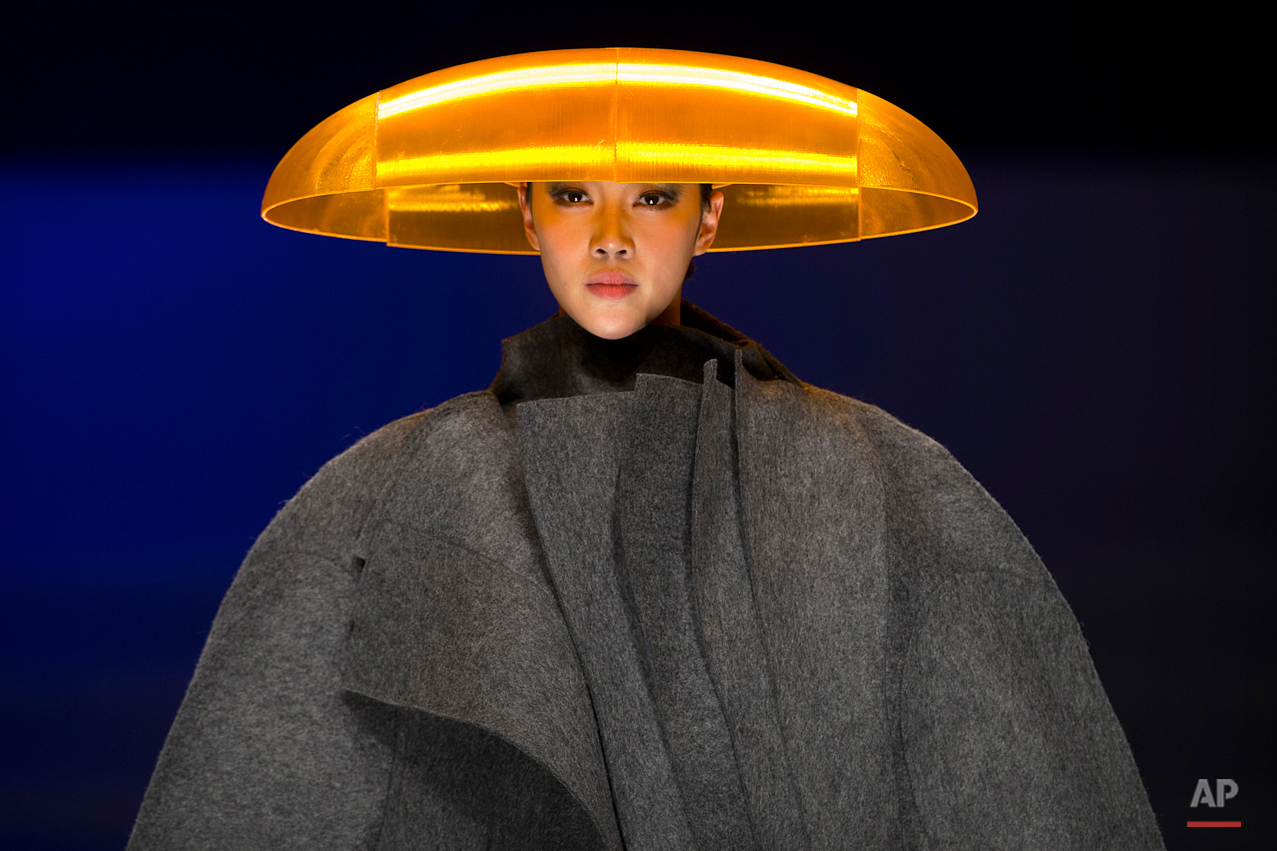 China Fashion Week
A model presents a creation for the Hempel Award, part of the 24th China International Young Fashion Designers Contest at China Fashion Week in Beijing, Friday, March 25, 2016. (AP Photo/Mark Schiefelbein)
Rockies Reds Spring Baseball
Cincinnati Reds' Tony Cingrani exercises at the team's training facility before a spring training baseball game with the Colorado Rockies Friday, March 25, 2016, in Goodyear, Ariz. (AP Photo/Jae C. Hong)
See these photos on APImages.com
Follow AP photographers on Twitter: http://twitter.com/AP/lists/ap-photographers
Spotlight is the blog of AP Images, the world's largest collection of historical and contemporary photos. AP Images provides instant access to AP's iconic photos and adds new content every minute of every day from every corner of the world, making it an essential source of photos and graphics for professional image buyers and commercial customers. Whether your needs are for editorial, commercial, or personal use, AP Images has the content and the expert sales team to fulfill your image requirements. Visit apimages.com to learn more.
Written content on this site is not created by the editorial department of AP, unless otherwise noted.
AP Images on Twitter | AP Images on Facebook | AP Images on Instagram
Nat Castañeda
Visual artist and Digital Storyteller at The Associated Press