Photos of the Day
A selection of AP photos taken over the past 24 hours.
Russia Economy
An elderly Russian woman stands at a bus stop with exchange rates reflecting in glass in Moscow, Thursday, Jan. 21, 2016. The Russian ruble has hit a new low against the dollar as oil prices continue to slide. (AP Photo/Ivan Sekretarev)
India Republic Day
An Indian soldier stands underneath a multi barrel rocket launcher during a rehearsal for the Republic Day parade in New Delhi, India, Thursday, Jan. 21, 2016. India celebrates Republic Day on Jan. 26 every year, highlighted by a march past by different branches of the military as well as a display of arms and missiles. (AP Photo/Bernat Armangue)
China Military Reforms
People walk past a poster of Chinese People's Liberation Army (PLA) soldiers on display in Beijing, Thursday, Jan. 21, 2016. Chinaís armed forces have shut down newspapers published by the countryís seven military regions as part of a program to downsize and streamline the worldís largest standing military. (AP Photo/Andy Wong)
Britain Poisoned Spy
Marina Litvinenko, widow of former Russian spy Alexander Litvinenko, speaks during a press conference with her son Anatoly in London, Thursday, Jan. 21, 2016. Judge Robert Owen said Thursday he is certain that Litvinenko was given tea laced with a fatal dose of polonium-210 at a London hotel in November 2006. He says there is a "strong probability" that the FSB directed the killing and the operation was "probably approved" by Russian President Vladimir Putin. (AP Photo/Matt Dunham)
Paris Fashion Rick Owens
A model wears a creation as part of Rick Owens' men Fall-Winter 2016-2017 fashion collection, presented in Paris, Thursday, Jan. 21, 2016. (AP Photo/Zacharie Scheurer)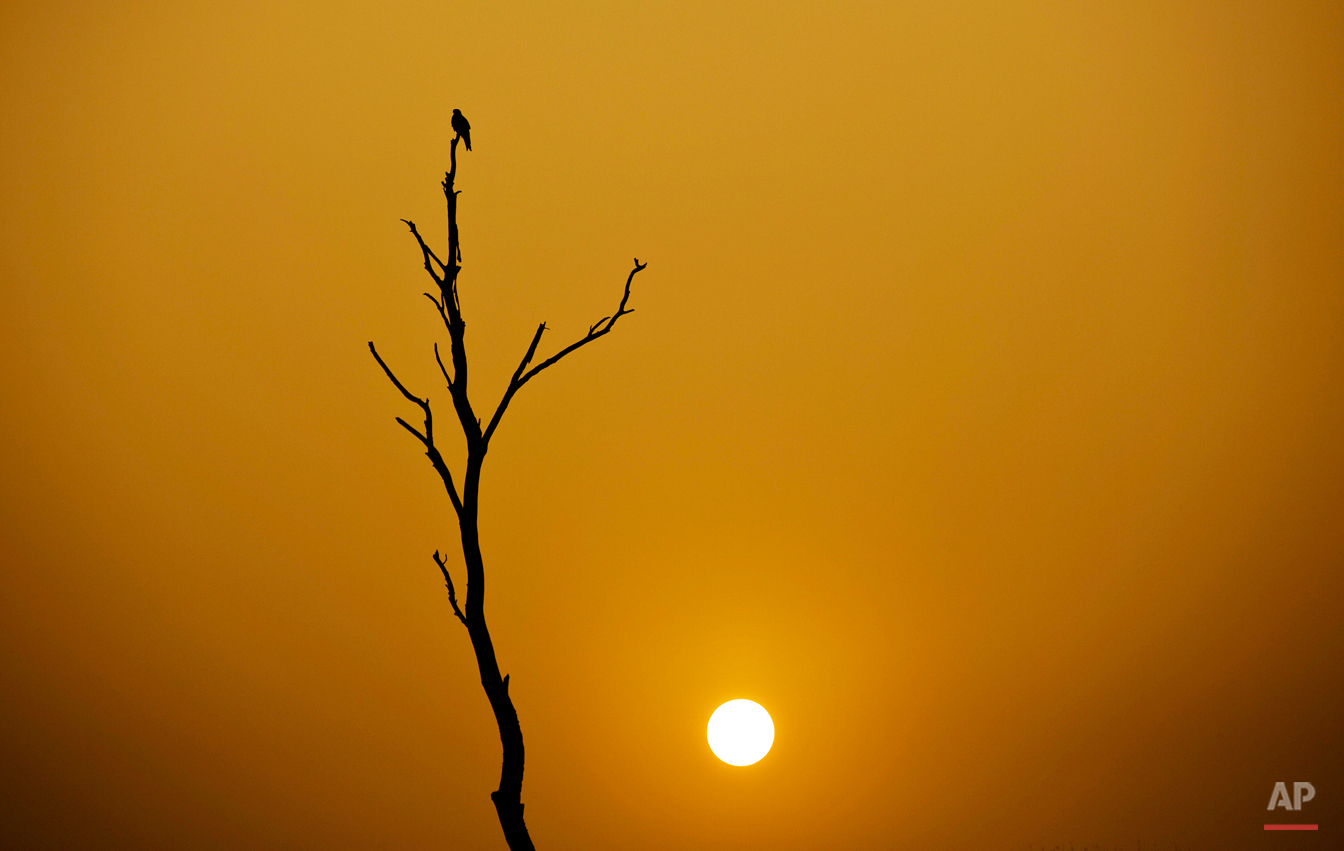 Pakistan Daily Life
A bird is silhouetted against the sunset on the outskirts of Islamabad, Pakistan, Thursday, Jan. 21, 2016. (AP Photo/B.K. Bangash)
Brazil Protest
An injured demonstrator gets first aid after clashes with the police during a protest against the fare hike on public transportation in Sao Paulo, Brazil, Thursday, Jan. 21, 2016. The protest was organized by the Free Fare Movement, the same group that initiated mass anti-government demonstrations that filled streets across Brazil in 2013, after Sao Paulo Mayor Fernando Haddad raised bus fares from 3.50 reals to 3.80 reals. (AP Photo/Andre Penner)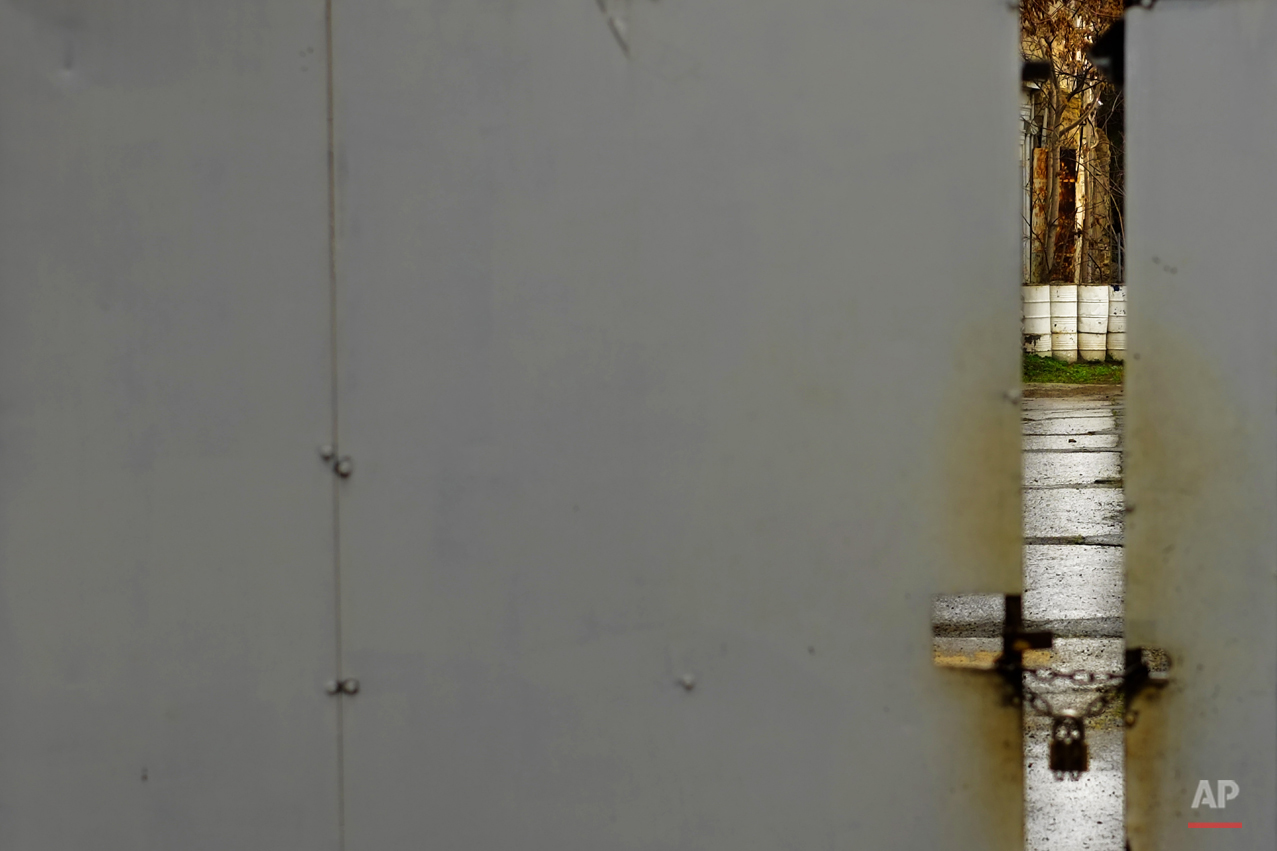 Cyprus Peace Talks
Barrels are seen through a gate, used only by the UN peacekeepers in Cyprus, at the United Nations controlled buffer zone (Green Line) that divides the Greek, south, from the Turkish, north, Cypriots controlled areas, in central divided capital Nicosia, Cyprus, Thursday, Jan. 21, 2016. United Nations Secretary General Ban ki-Moon encouraged the leaders of ethnically divided Cyprus to capitalize on the current positive momentum in ongoing reunification talks and to make further progress. Ban said solid progress has been made in eight months of talks, but key differences remain. The island of Cyprus has been divided since 1974, when Turkey invaded in response to a coup aimed at uniting the island with Greece. Cyprus gained independence from Britain in 1960. (AP Photo/Petros Karadjias)
Oklahoma Officer Assaults
Daniel Holtzclaw, center, listens as Gayland Gieger, right, Oklahoma County assistant district attorney, speaks during Holtzclaw's sentencing hearing in Oklahoma City, Thursday, Jan. 21, 2016. Holtzclaw, a former Oklahoma City police officer, was convicted of raping and sexually victimizing several women on his beat. At left is defense attorney Scott Adams. (AP Photo/Sue Ogrocki, Pool)
France Migrants
Migrants run away from tear gas thrown by police forces near the Channel Tunnel in Calais, northern France, Thursday, Jan.21, 2016. Bulldozers moved in this week to clean the Calais migrant camp after hundreds of migrants began moving deeper into the squalid camp. Some fear the camp will eventually be razed to rid Calais of migrants. (AP Photo/Michel Spingler)
Belarus Rite Celebration
Belarusians wearing national costumes celebrate a Pull the Kolyada Up the Oak rite in the village of Martsiyanauka, some 77 km (48 miles) east of capital Minsk, Belarus, Thursday, Jan. 21, 2016. The merry ancient rite Pull the Kolyada Up the Oak marks the end of Orthodox Christmas celebrations in Belarus. On Jan. 21 a wheel, the so-called Kolyada, would be pulled up an oak or any old tree. The Belarusians believed that the ritual heralds a good harvest, luck and happiness for the entire year. (AP Photo/Sergei Grits)
Bolivia Morales
An Aymara man holding a Wiphala flag is silhouetted against an early morning sky as he waits for the arrival of Bolivia's President Evo Morales to take part in an Andean ritual honoring the 10 years Morales has served as leader of the South American country, at the archeological site Tiwanaku, Bolivia, Thursday, Jan. 21, 2016. Morales elevated the status of the multi-colored flag that represents the people of the Andes, making it the co-official flag of Bolivia. (AP Photo/Juan Karita)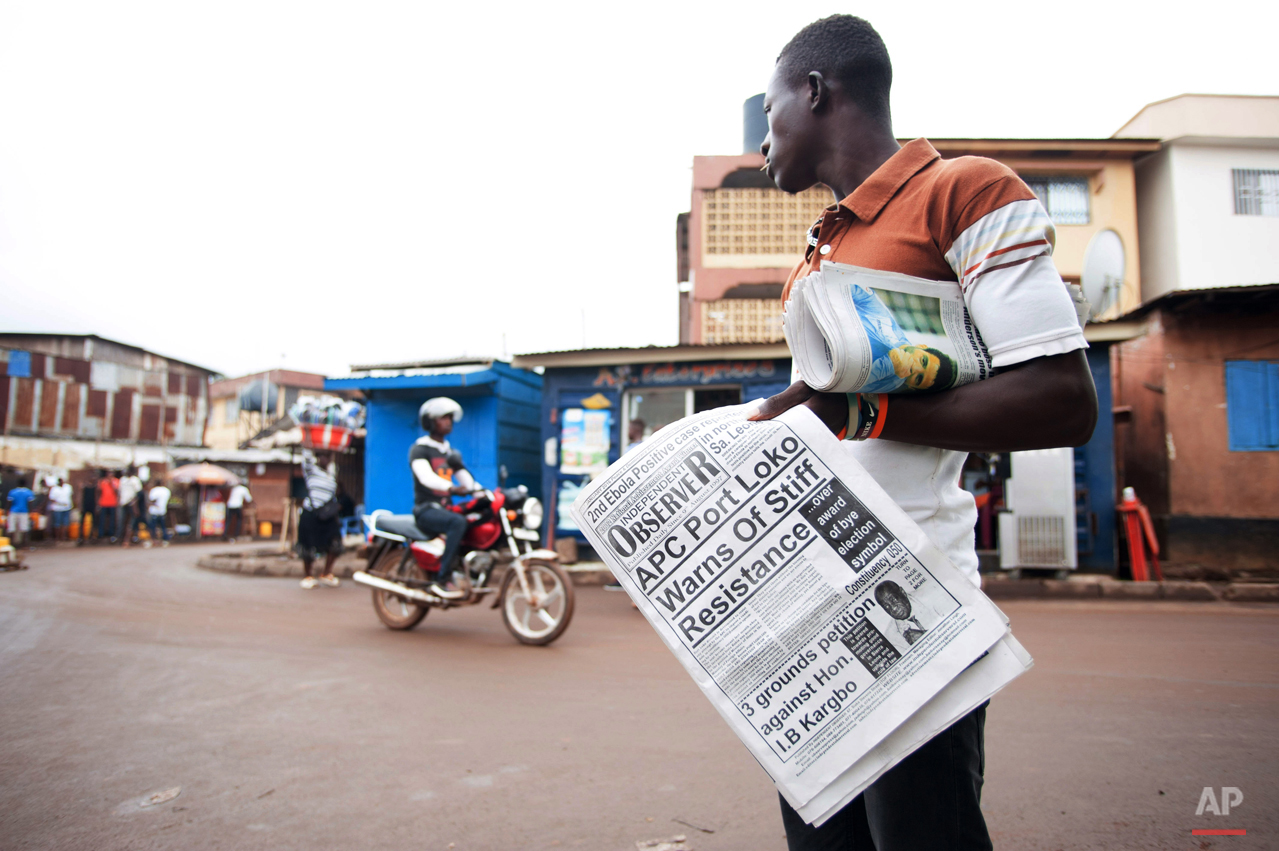 Sierra Leone Ebola
A newspaper vendor sell paper with a headline reading "Second Ebola positive case reported in Northern Sierra Leone" in Freetown, Sierra Leone, Thursday, Jan. 21, 2016. A second case of Ebola emerged in Sierra Leone after health officials thought the epidemic was over, with a close relative of the first victim testing positive for the virus that has killed more than 11,000 people, authorities said Thursday. (AP Photo/Aurelie Marrier d'Unienville)
Bangladesh Daily Life
A Bangladeshi woman cleans the doorway to her home as a cat sits nearby early in the morning in Dhaka, Bangladesh, Thursday, Jan. 21, 2016. (AP Photo/A.M. Ahad)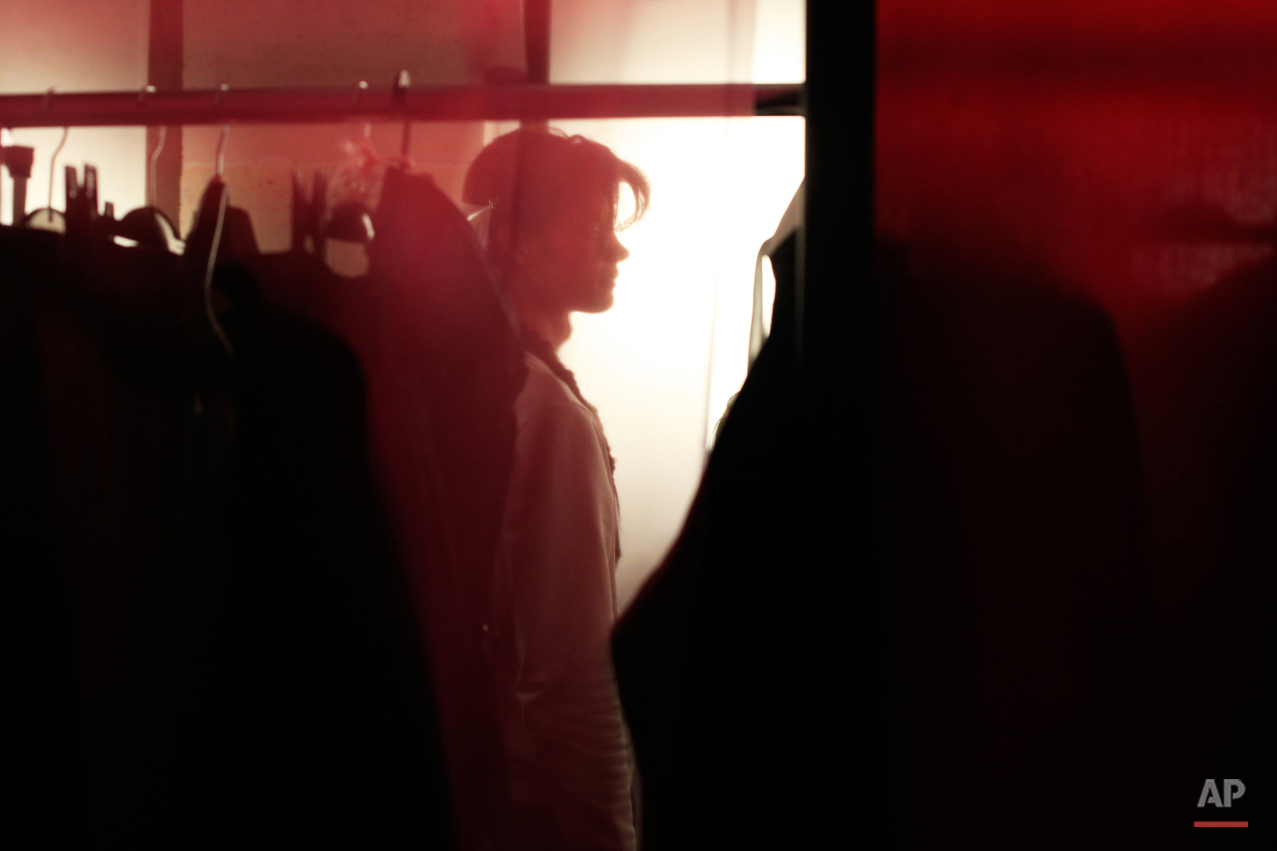 Paris Fashion Yamamoto
A model waits backstage prior to Japanese fashion designer Yohji Yamamoto's men Fall-Winter 2016/2017 fashion collection presented in Paris, Thursday, Jan. 21, 2016. (AP Photo/Thibault Camus)
Indiana Daily Life
Power lines snake across a snow covered farm field in Clarks Hill, Ind., Thursday, Jan. 21, 2016. (AP Photo/Michael Conroy)
See these photos on APImages.com
Follow AP photographers on Twitter: http://twitter.com/AP/lists/ap-photographers
Spotlight is the blog of AP Images, the world's largest collection of historical and contemporary photos. AP Images provides instant access to AP's iconic photos and adds new content every minute of every day from every corner of the world, making it an essential source of photos and graphics for professional image buyers and commercial customers. Whether your needs are for editorial, commercial, or personal use, AP Images has the content and the expert sales team to fulfill your image requirements. Visit apimages.com to learn more.
Written content on this site is not created by the editorial department of AP, unless otherwise noted.
AP Images on Twitter | AP Images on Facebook | AP Images on Instagram
Nat Castañeda
Visual artist and Digital Storyteller at The Associated Press