Stonewall at 50
The June 1969 uprising by young gays, lesbians and transgender people in New York City, clashing with police near a bar called the Stonewall Inn, was a vital catalyst in expanding LGBT activism nationwide and abroad.
This month's anniversary provides an opportune moment to ask: How has the movement fared over the past 50 years? What unfinished business remains?
In this July 4, 1967 file photo Kay Tobin Lahusen, right, and other demonstrators carry signs calling for protection of homosexuals from discrimination as they march in a picket line in front of Independence Hall in Philadelphia. In 2019, same-sex marriage is the law of the land in the U.S. and at least 25 other countries. LGBT Americans serve as governors, big-city mayors and members of Congress, and one _ Pete Buttigieg _ is waging a spirited campaign for president. (AP Photo/John F. Urwiller)
In this Aug. 31, 1970 file photo, an NYPD officer grabs a youth by the hair as another officer clubs a young man during a confrontation in Greenwich Village after a Gay Power march in New York. A year earlier, the June 1969 uprising by young gays, lesbians and transgender people in New York City, clashing with police near a bar called the Stonewall Inn, was a vital catalyst in expanding LGBT activism nationwide and abroad. (AP Photo)
In this April 1977 file photo, San Francisco Supervisor Harvey Milk, left, and Mayor George Moscone sit together in the mayor's office during the signing of the city's gay rights bill. (AP Photo)
In this May 22, 1979 file photo, demonstrators smash glass out of the front doors of the San Francisco City Hall. Thousands marched from the city's gay community to city hall, protesting the voluntary manslaughter conviction of Dan White in the fatal shootings of Mayor George Moscone and city supervisor and gay rights activist Harvey Milk. (AP Photo/Paul Sakuma)
In this Wednesday, June 8, 1977 file photo, former U.S. Rep. Bella Abzug addresses a rally in New York as thousands turn out to protest the repeal of a homosexual rights law in Dade County, Fla. Abzug, a candidate for mayor in New York, urged gay rights activists to undertake a public education program to gain their rights. (AP Photo/Suzanne Vlamis)
In this Aug. 24, 1963 file photo, Bayard Rustin points to a map showing the path of the March on Washington during a news conference at the New York City headquarters. Months before Martin Luther King Jr.'s "I Have a Dream" declaration galvanized a quarter-million people at the 1963 March on Washington, Rustin was planning all the essential details to keep the crowd orderly and engaged. A Quaker and a pacifist, Rustin served as chief strategist for King's march over the objections of some leaders, but was kept mostly in the background with some organizers considering him a liability. Notably, he was gay in an era when same-sex relations were widely reviled in American society. He died in 1987, and is sometimes forgotten in civil rights history. (AP Photo)
In this Sunday, Oct. 14, 1979 file photo, participants in a march sponsored by the National Gay Task Force walk past the White House in Washington, in support of a federal ban on discrimination against gays in federal jobs. This was the first national gay-rights march in the capital. (AP Photo/Dennis Cook)
In this Sunday, Oct. 14, 1979 file photo, a group calling themselves the "Ad-Hoc Committee for the National Day of Prayer on Homosexuality" are led in prayer by Paul Cates at a gathering on Capitol Hill in Washington. The group stated they intended to pray for the repentance of homosexuals. The gathering coincided with a Washington rally by gay organizations. (AP Photo/Thumma)
In this March 11, 1991 file photo, mourners embrace each other next to the casket of AIDS patient David Thurmond during his funeral service in Houston. (AP Photo/Houston Chronicle, John Everett)
In this August 1982 file photo, actor Rock Hudson poses for a portrait in Los Angeles, Calif. The 1980s proved shattering _ but also galvanizing _ for gay Americans, as an initially mysterious, unnamed disease morphed into the AIDS epidemic. Many thousands of gay men died, including Hudson; his death played a major role in raising public awareness of the disease. (AP Photo/Lennox McLendon)
In this Wednesday, Sept. 9, 1987 file photo, protesters carry signs, including one depicting President Ronald Reagan, during a demonstration outside the National Press Club in Washington. The demonstration was held as the president's AIDS commission met at the press club. (AP Photo/Dennis Cook)
In this Saturday, Oct. 10, 1992 file photo, people visit the 21,000 panel Names Project AIDS Memorial Quilt in Washington. The Washington Monument is seen in the background. (AP Photo/Shayna Brennan)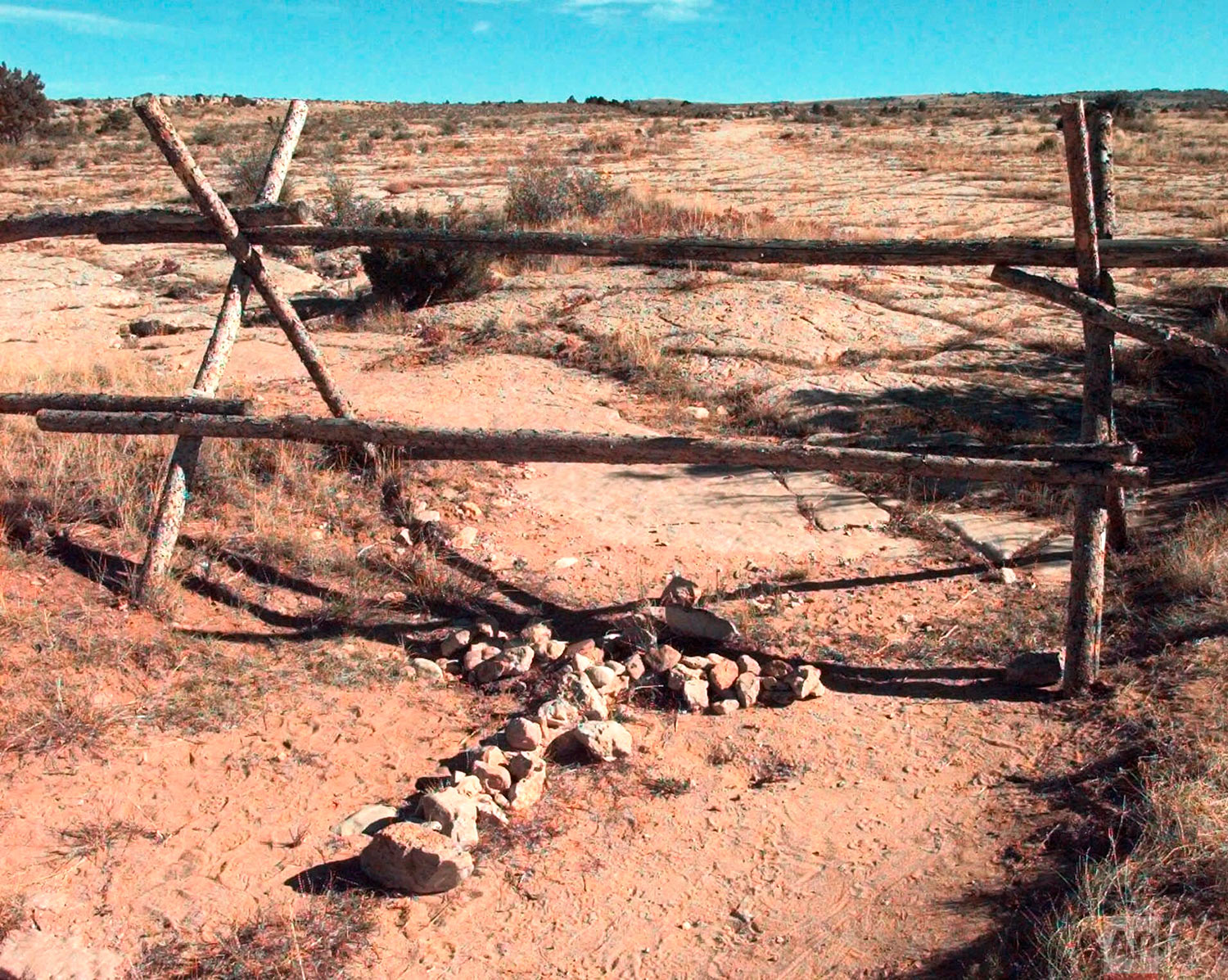 In this Oct. 9, 1999 file photo, a cross made of stones rests below the fence in Laramie, Wyo., where a year earlier, University of Wyoming student Matthew Shepard was tied and pistol whipped into a coma. He later died. The murder of Shepard was a watershed moment for gay rights and LGBTQ acceptance in the U.S. (AP Photo/Ed Andrieski)
In this Sunday, June 25, 1990 file photo, anti-gay protesters heckle marchers in the Gay Pride Parade along Fifth Avenue in New York. About 200,000 people marched in the 21st annual gay and lesbian parade in Manhattan demanding better AIDS treatment and civil rights. (AP Photo/David A. Cantor)
In this Saturday, Nov. 8, 1997 file photo, actress Ellen DeGeneres, left, and her companion, Anne Heche, leave the Human Rights Campaign national dinner in Washington after DeGeneres received her civil rights award. President Clinton spoke earlier at the dinner, before the nation's largest lesbian and male homosexual group--the first president to appear before such an audience. (AP Photo/Brian K. Diggs)
In this Oct. 6, 1994 file photo, President Bill Clinton salutes sailors aboard the USS Eisenhower as he arrived to thank the troops for their role in Operation Restore Democracy at the Norfolk Naval Base in Norfolk, Va. Clinton's "don't ask, don't tell" policy prohibited gay men and women from serving openly in the armed forces. After prolonged controversy and litigation, Congress repealed the policy in 2010. (AP Photo/Doug Mills)
In this Wednesday, Feb. 22, 2012 file photo, Sgt. Brandon Morgan, right, kisses his partner, Dalan Wells, in a helicopter hangar at the Marine base in Kaneohe Bay, Hawaii upon returning from a six-month deployment to Afghanistan. The photo, made some five months after the repeal of the military's "don't ask don't tell" policy prohibiting gay servicemen from openly acknowledging their sexuality, was among the first showing a gay active duty serviceman in uniform kissing his partner at a homecoming. (AP Photo/David Lewis)
In this Sunday, March 7, 2004 file photo, Gene Robinson is applauded after his investiture as the Episcopal Church's bishop of New Hampshire at St. Paul's Church in Concord, N.H. Robinson, who became the first openly gay bishop in the Episcopal Church, says there's a split on LGBT acceptance between many rank-and-file churchgoers and the leaders of the big, conservative denominations. (AP Photo/Lee Marriner)
In this Tuesday, Sept. 1, 2015 file photo, Rowan County Clerk Kim Davis, right, talks with David Moore following her office's refusal to issue marriage licenses at the Rowan County Courthouse in Morehead, Ky. Although her appeal to the U.S. Supreme Court was denied, Davis still refuses to issue marriage licenses. (AP Photo/Timothy D. Easley)
In this Tuesday, June 17, 2008 file photo, Curt Garman, left, and Richard Looke of Novato, Calif., wearing hats, embrace after being married at City Hall in San Francisco. County clerk offices across California opened for their first full day of same-sex marriages Tuesday, with hundreds of gay and lesbian couples ready to take the plunge in what in some cities was a party atmosphere. (AP Photo/Eric Risberg)
In this Tuesday, May 8, 2012 file photo, Seth Keel, center, is consoled by his boyfriend, Ian Chambers, left, and his mother Jill Hinton, during a concession speech at an Amendment One opposition party in downtown Raleigh, N.C. North Carolina voters approved the constitutional amendment Tuesday defining marriage solely as a union between a man and a woman, becoming the latest state to effectively stop same-sex marriages. (Travis Long/The News & Observer via AP)
In this Sunday, June 12, 2016 file photo, police officers direct family members away from a fatal shooting at Pulse Orlando nightclub in Orlando, Fla. A gunman massacred 49 people and wounded many others at the gay nightclub. (AP Photo/Phelan M. Ebenhack)
This Wednesday, May 21, 2014 file photo shows merit badges and a rainbow-colored neckerchief slider on the Boy Scout uniform of Pascal Tessier, 17, a gay Eagle Scout from Kensington, Md., as he speaks in front of a group of scouts and scout leaders, outside the headquarters of Amazon in Seattle. The group delivered a petition to Amazon that was started as an online effort by Tessier, urging Amazon to stop donating money to the Boy Scouts due to the organization's policy of excluding openly gay adults from leadership positions, despite recently accepting gay youth as scouts. (AP Photo/Ted S. Warren)
In this Friday, June 26, 2015 file photo, people gather in Lafayette Park to see the White House illuminated with rainbow colors in commemoration of the Supreme Court's ruling to legalize same-sex marriage in Washington. President Barack Obama, who was inside, said a few days later, "To see people gathered in the evening outside on a beautiful summer night, and to feel whole and to feel accepted, and to feel that they had a right to love _ that was pretty cool." (AP Photo/Pablo Martinez Monsivais,)
In this June 12, 2016 file photo, an armed police officer stands guard outside the Stonewall Inn in New York, after a gunman in Orlando, Fla., opened fire in a gay nightclub, spreading fear of more attacks. (AP Photo/Mary Altaffer)
In this Tuesday, June 11, 2019 file photo, Democratic presidential candidate Mayor Pete Buttigieg waves at Indiana University Auditorium in Bloomington, Ind., to speak on foreign policy and national security. (AP Photo/Michael Conroy)
This June 1, 2009 file photo shows Frank Kameny in his home in Washington. Kameny, a government astronomer who sued after he was fired for being gay, took his anti-discrimination case to the Supreme Court in 1961 (the justices declined to hear his appeal), and helped stage the first gay rights protest outside the White House in 1965. (AP Photo/Jacquelyn Martin)
This gallery was curated by Patrick Sison in New York.