Pictures of the week
Highlights from the weekly AP photo report, a gallery featuring a mix of front-page photography, the odd image you might have missed and lasting moments our editors think you should see.
This week's gallery features images of migrants rescued in the Mediterranean, a flood in the Philippines and Kashmiri Muslim protesters running for cover from tear gas.
This gallery contains photos published Aug. 5-Aug. 12, 2016.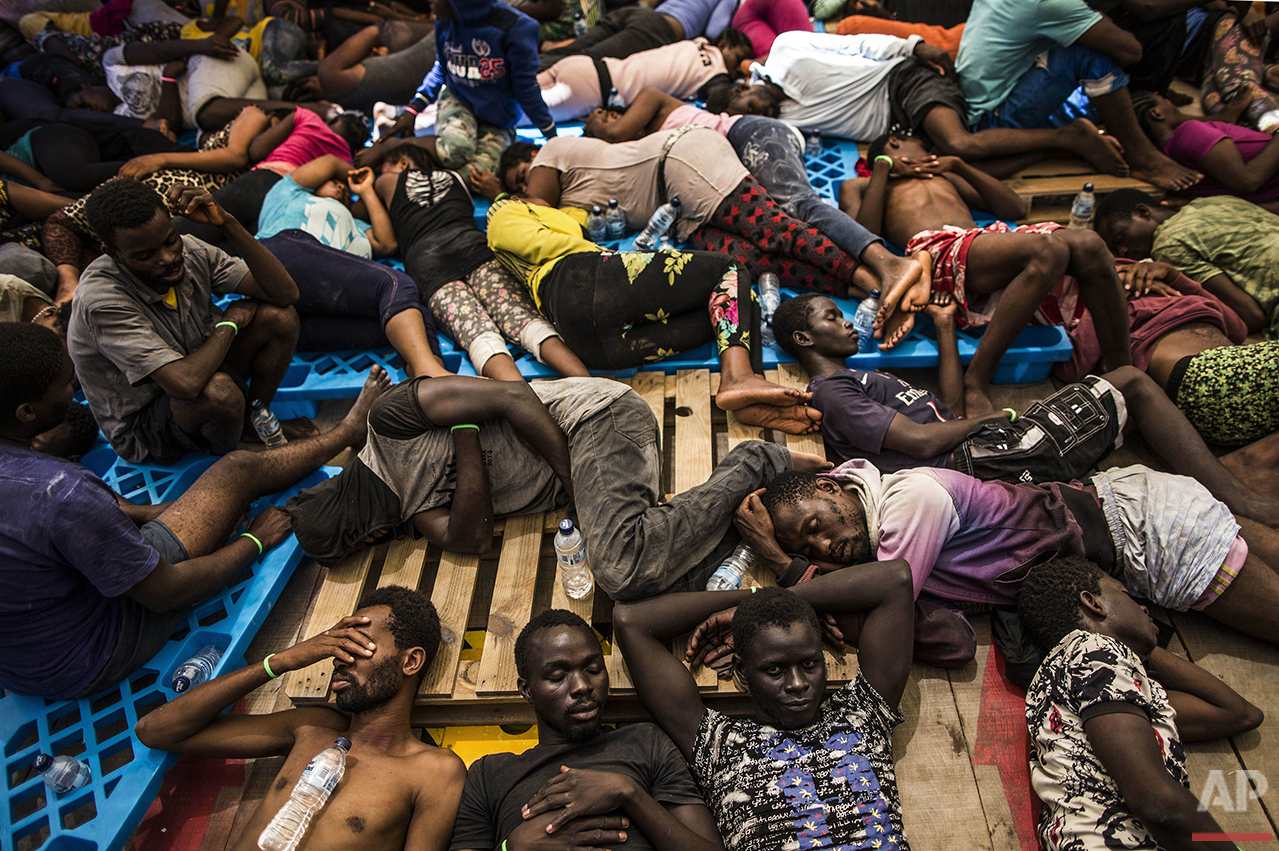 Migrants from Nigeria and the Ivory Coast rest on a vessel after being rescued by a Migrant Offshore Aid Station (MOAS) team in the central Mediterranean Sea, close to the Libyan territorial waters on Wednesday, Aug. 10, 2016. (AP Photo/Manu Brabo)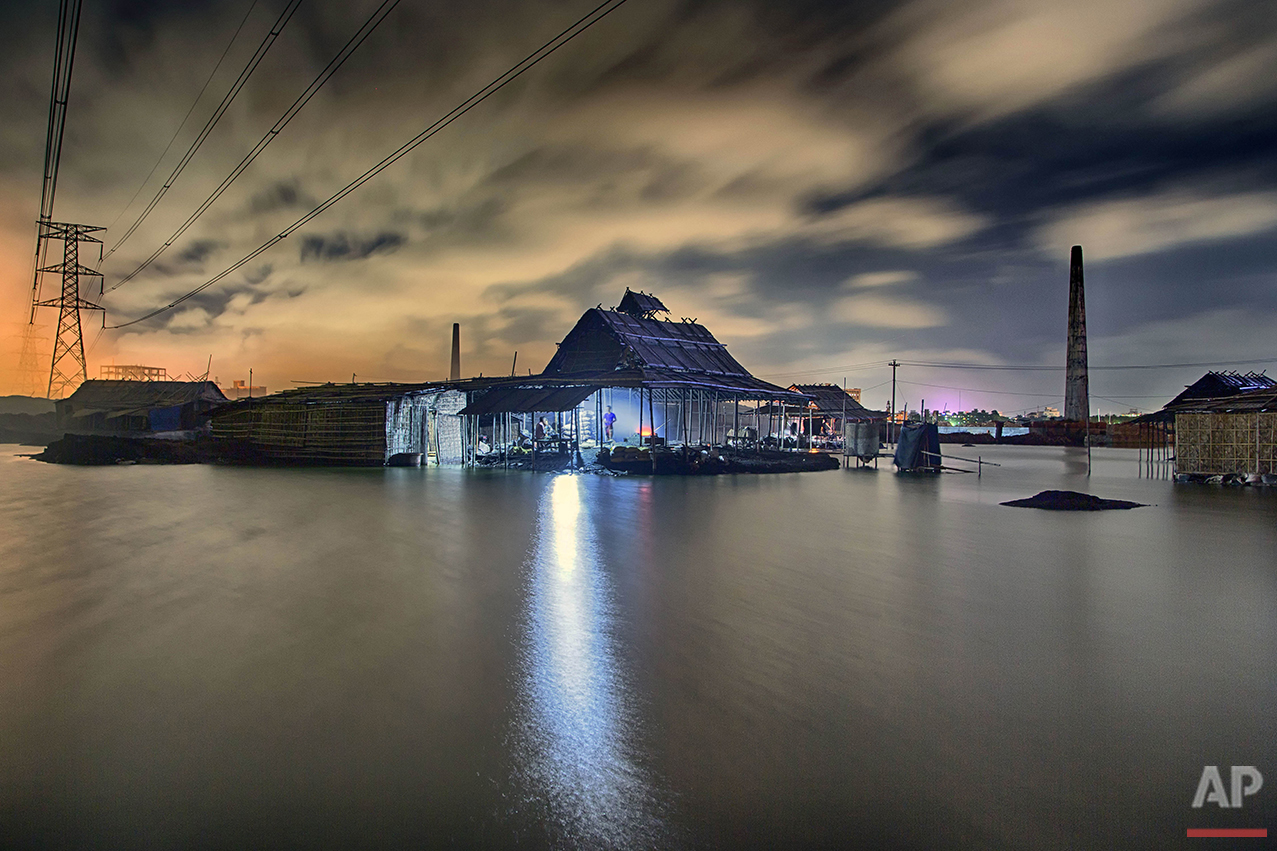 Workers melt aluminum waste at a recycling factory in the outskirts of Dhaka, Bangladesh on Aug. 6, 2016. A large swath of land not far from the Buriganga River is dotted with makeshift tents that are home to men and women who travel far from home to work 12 hours a day recycling items such as cans, industrial ash and medicine blister packets into raw aluminum. The work is difficult and dangerous, and there are no safety equipment or masks to protect themselves from the fumes and aluminum dust. (AP Photo/A.M. Ahad)
A woman uses a tree branch to fight a fire on a road leading to the village of Parada, northern Portugal, near Mortagua, on Thursday, Aug. 11 2016. Multiple blazes have been fed by brush in a hot, dry summer for several days. Major fires have also been raging in northwestern Spain and southern France. (AP Photo/Sergio Azenha)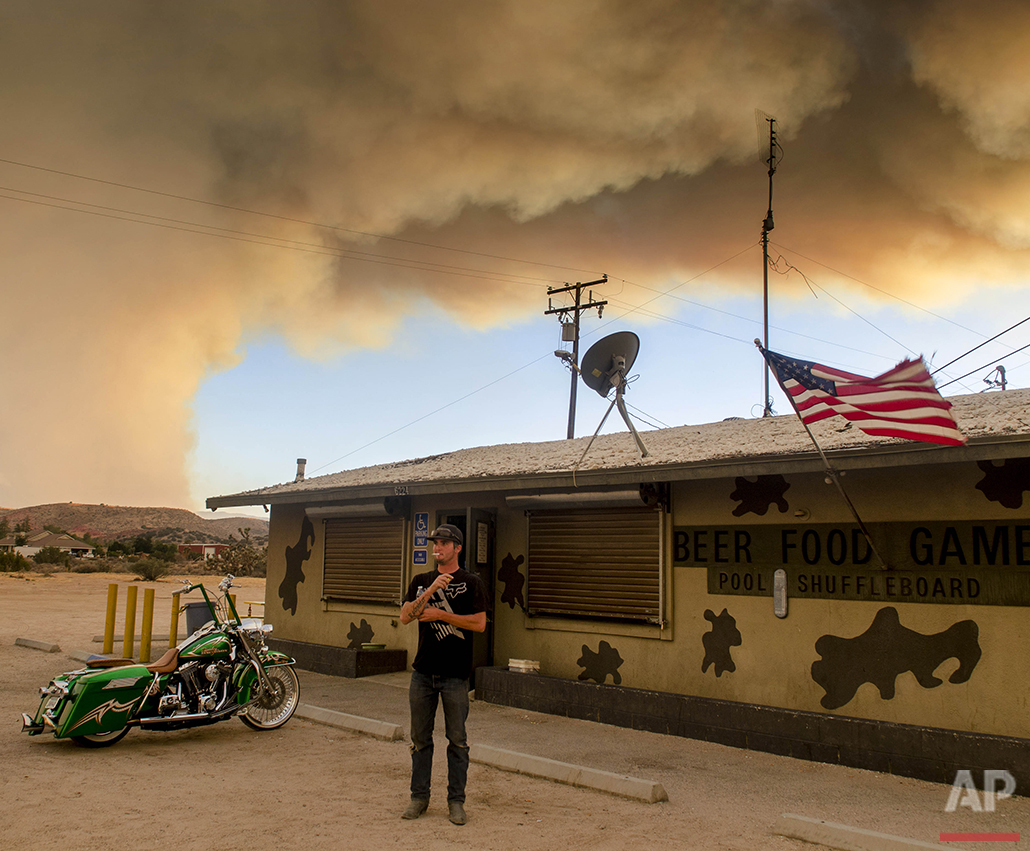 Moments before evacuation, Trevor Rainwater watches a wildfire burn into Summit Valley from the Joshua Inn in Hesperia Calif., on Sunday, Aug. 7, 2016. The fire, which broke out Sunday afternoon in the San Bernardino National Forest, prompted the evacuation order of the sparsely populated Summit Valley area east of the dam. (James Quigg/The Daily Press via AP)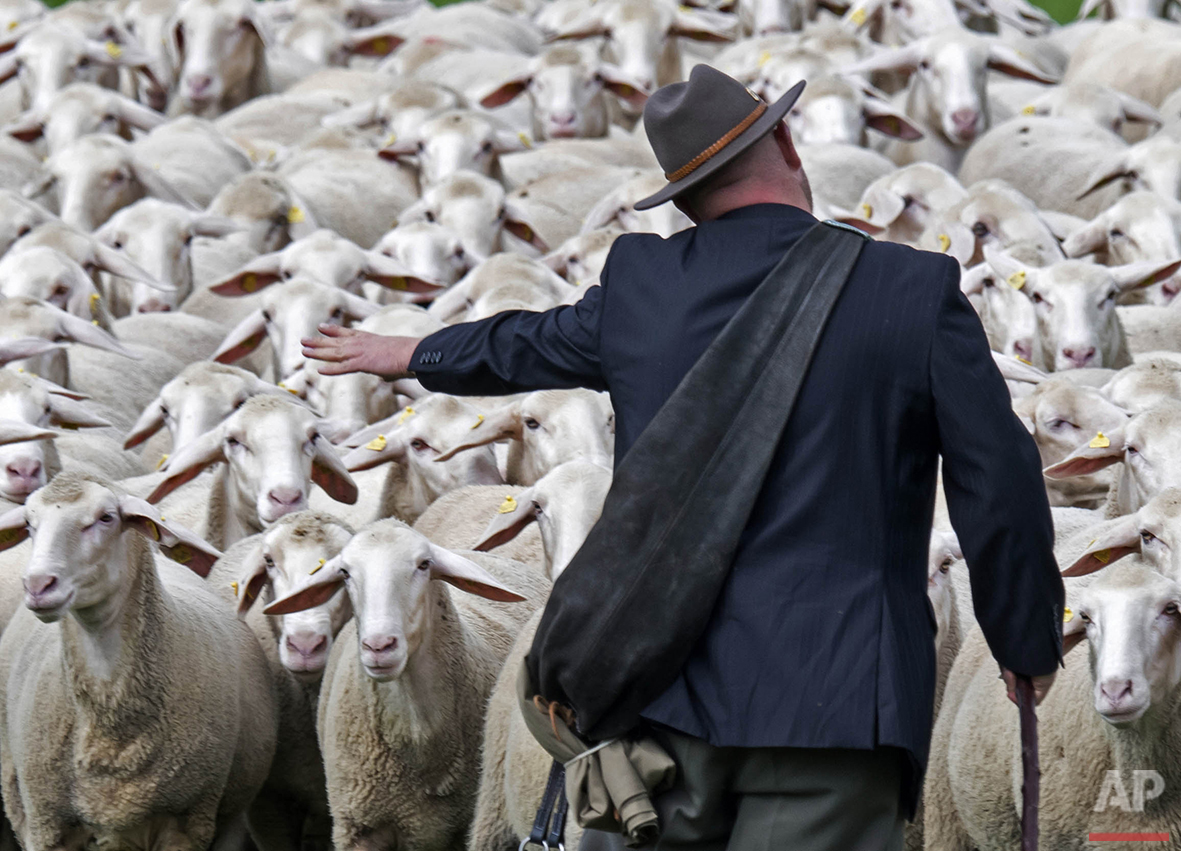 Shepherd Christian Frebel manages a herd of sheep during the Shepherds' Championships of Thuringia in Hohenfelden, central Germany, on Saturday, Aug. 6, 2016. (AP Photo/Jens Meyer)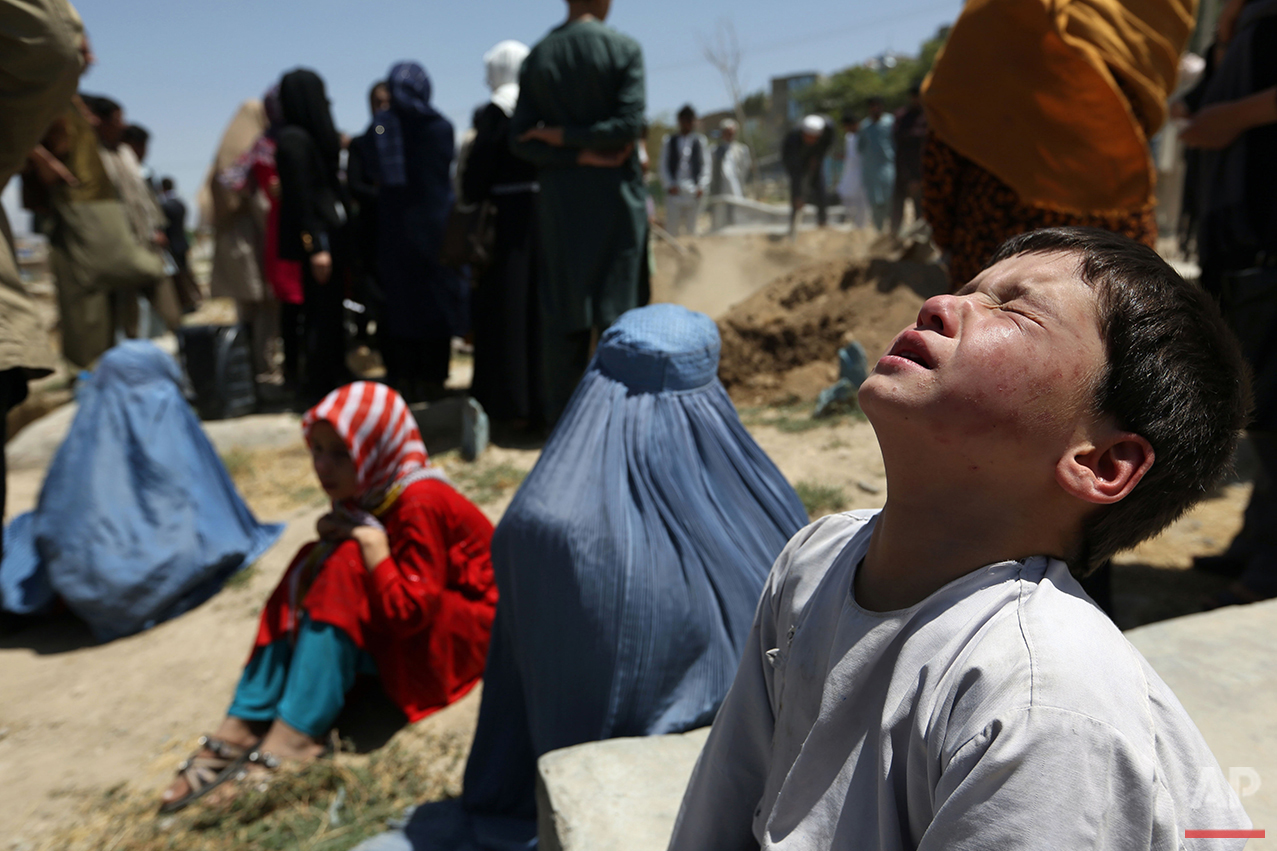 The brother of Zarah, a pregnant 14-year-old who died after she was set on fire in her husband's home, sits with other mourners at her funeral in Kabul, Afghanistan, on Wednesday, Aug. 10, 2016. Zarah was allegedly tortured and set on fire by her husband's family as revenge for a marriage deal that fell through. Abuse of women and girls remains a widespread problem in the country. (AP Photos/Rahmat Gul)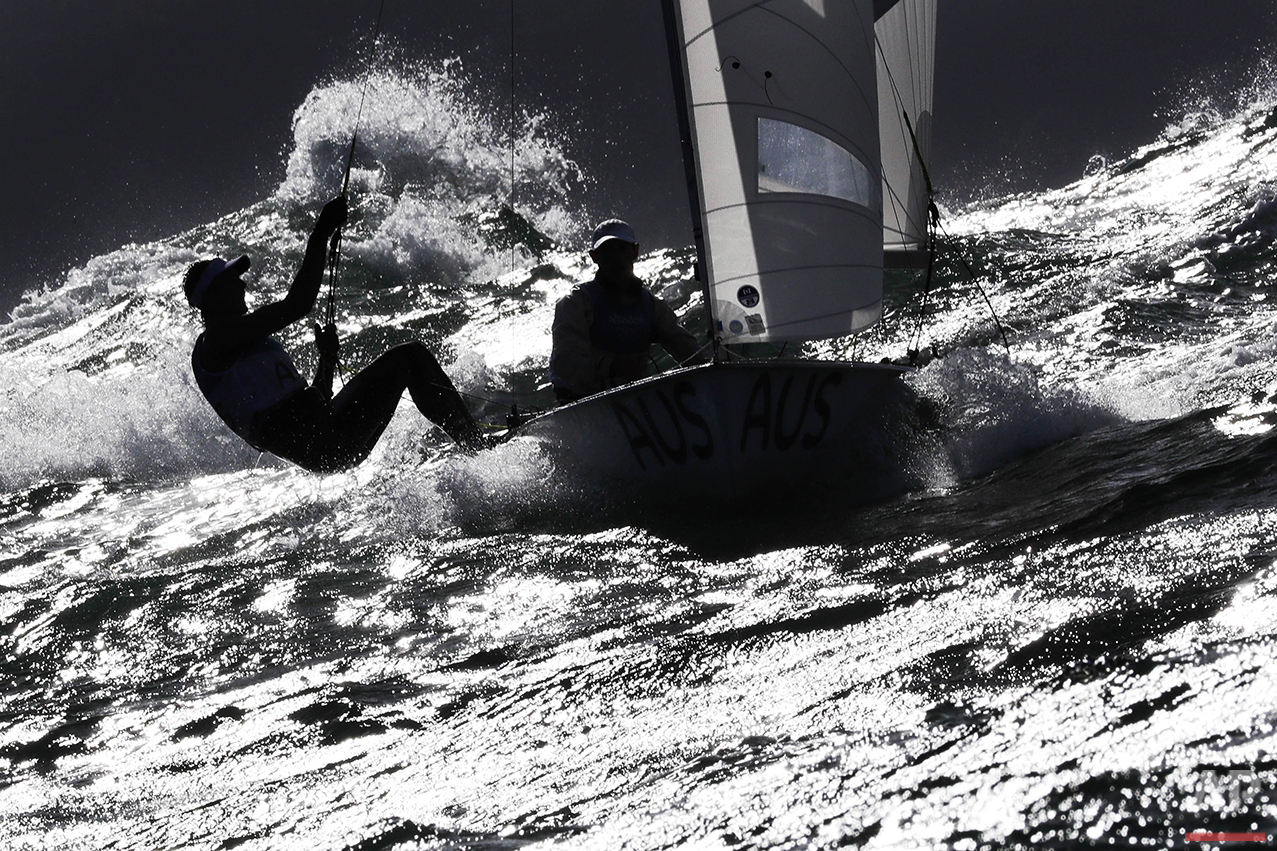 Australia's Will Rian, left, and Mathew Belcher participate in the 470 men race at the 2016 Summer Olympics in Rio de Janeiro, Brazil, Thursday, Aug. 11, 2016. (AP Photo/Bernat Armangue)
Andrea Baldini of Italy, left, and Jeremy Cadot, of France, compete in the men's team foil fencing semifinal at the 2016 Summer Olympics in Rio de Janeiro, Brazil, Friday, Aug. 12, 2016. (AP Photo/Andrew Medichini)
Kashmiri Muslim protesters run for cover from plumes of tear gas as Indian paramilitary soldiers walk back towards their base camp after a day-long curfew in Srinagar, Indian controlled Kashmir, Monday, Aug. 8, 2016. Kashmir has been under a security lockdown and curfew since the killing of a popular rebel commander on July 8 sparked some of the largest protests against Indian rule in recent years. (AP Photo/Dar Yasin)
Pedestrians walk past a screen as Emperor Akihito delivers a speech in Tokyo, Monday, Aug. 8, 2016. Akihito, in a rare address to the public, signaled his apparent wish to abdicate by expressing concern about his ability to fully carry out his duties. (AP Photo/Koji Sasahara)
A boy crosses a flooded street during a heavy rain in Manila, Philippines on Friday, Aug. 12, 2016. Flooding snarled traffic around metropolitan Manila and stranded thousands of commuters. (AP Photo/Aaron Favila)
A television inside a bicycle repair shop shows the live transmission of Brazil's Jade Barbosa during the artistic gymnastics at the 2016 Summer Olympics in Rio de Janeiro, Brazil, Tuesday, Aug. 9, 2016. (AP Photo/Felipe Dana)