Pictures of the week
Highlights from the weekly AP photo report, a gallery featuring a mix of front-page photography, the odd image you might have missed and lasting moments our editors think you should see.
This gallery contains photos published June 25 - July 1, 2016.
Smoke rises over a mountain behind the remains of mobile homes devastated by a wildfire in South Lake, Calif., on Saturday, June 25, 2016. (AP Photo/Jae C. Hong)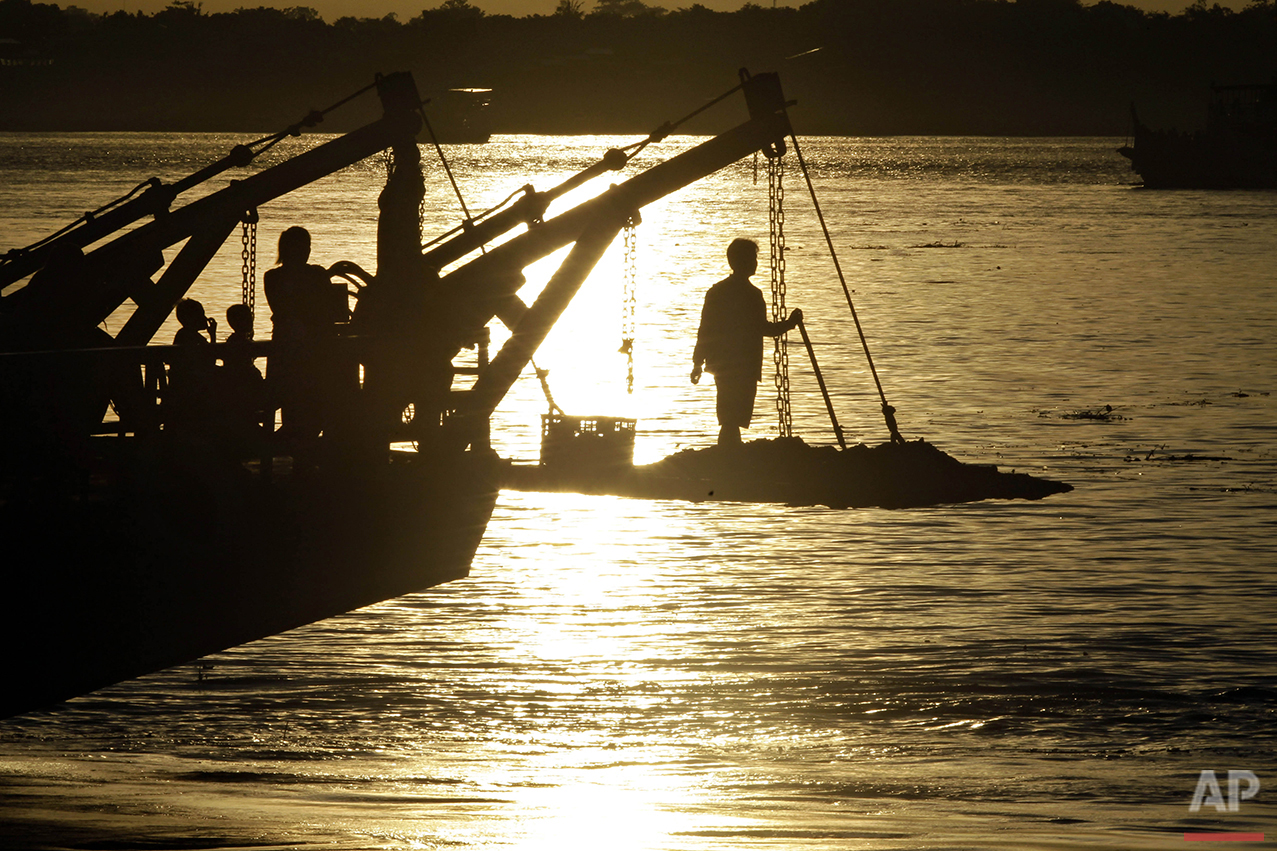 A passenger stands on the foredeck of a ferry as it crosses the Mekong river from Arey Ksat to the main part of Phnom Penh, Cambodia, Friday, July 1, 2016. Ferries are used daily to transport villagers and products over the Mekong and Tonle Sap rivers from Arey Ksat to Phnom Penh. (AP Photo/Heng Sinith)
A Palestinian youth plays with fireworks as he celebrates the Muslim holy month of Ramadan in the alley in Jebaliya refugee camp, Gaza Strip, early Sunday, June 26, 2016. Ramadan is traditionally a time of reflection and prayer, and Muslims are expected to abstain during daylight hours from food, drink, smoking and sex and to focus on spirituality, good deeds and charity. (AP Photo/Adel Hana)
A couple wearing cowboy hats walks hand-in-hand to the site of the annual gay pride parade in Mexico City, Saturday, June 25, 2016. Thousands marched down the Paseo de la Reforma for one of the largest gay pride events in Latin America. (AP Photo/Marco Ugarte)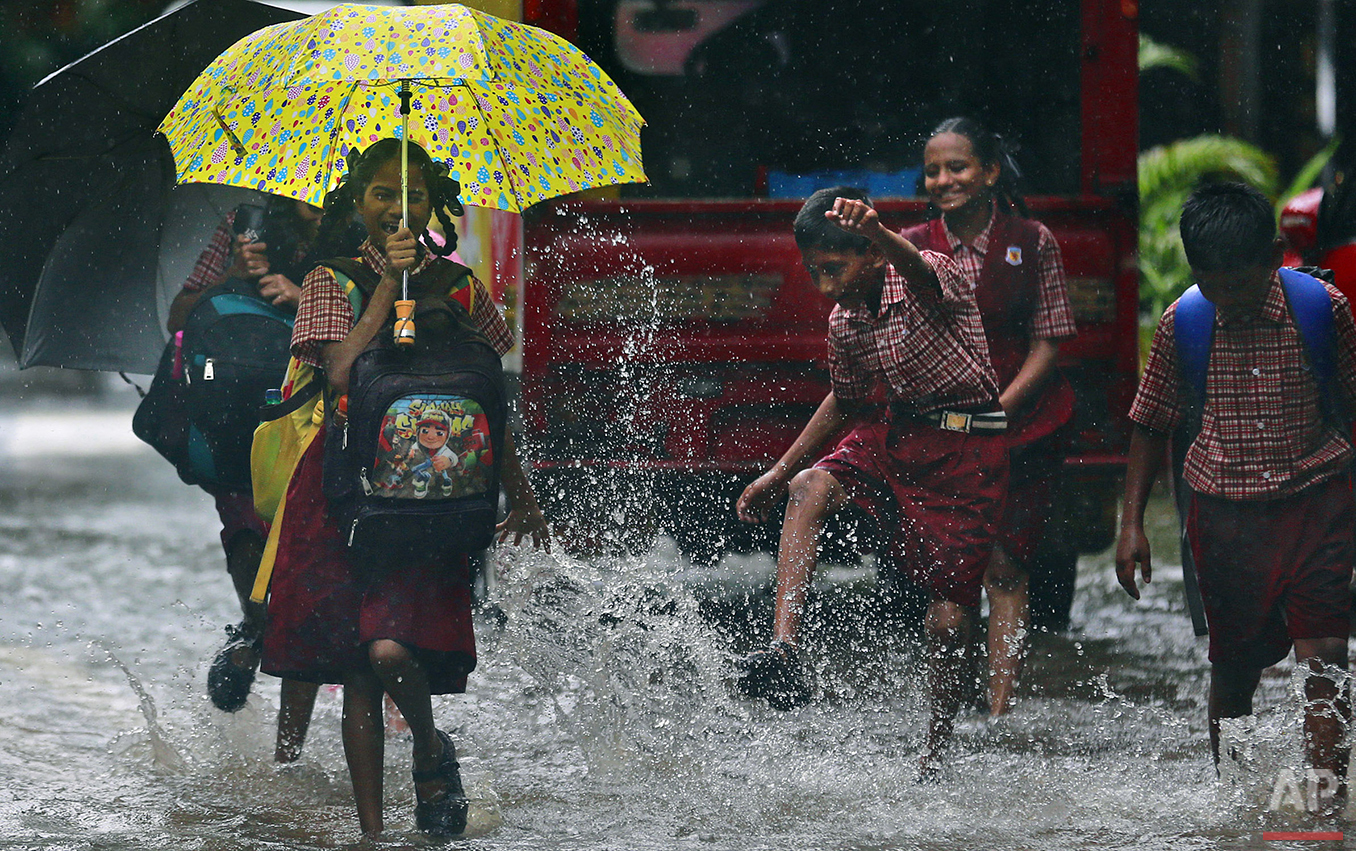 A girl reacts to a boy splashing water on her on a flooded street in Mumbai, India, Tuesday, June 28, 2016. India's monsoon season runs from June to September. (AP Photo/Rafiq Maqbool)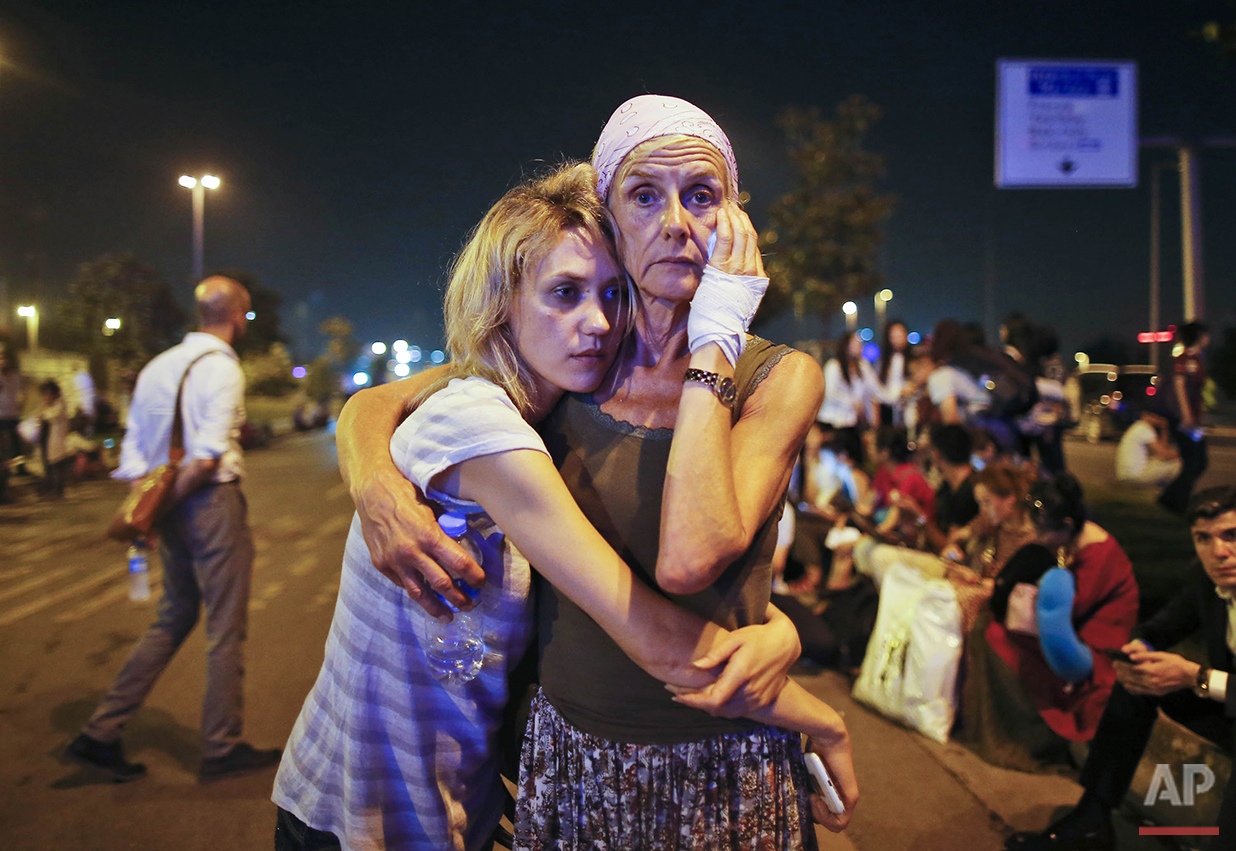 Passengers embrace each other as they wait outside Istanbul's Ataturk airport, early Wednesday, June 29, 2016 following their evacuation after a blast. Suspected Islamic State group extremists have hit the international terminal of Istanbul's Ataturk airport, killing dozens, Turkish officials said Tuesday. Turkish authorities have banned distribution of images relating to the Ataturk airport attack within Turkey. (AP Photo/Emrah Gurel)
A visitor to the Brooklyn Bridge park jumps between the letters in Deborah Kass' sculpture OY/YO in New York on Thursday, June 30, 2016. (AP Photo/Mary Altaffer)
A baby monkey stands inside a cage at the former Buenos Aires Zoo in Argentina, Friday, July 1, 2016. The city government announced a week earlier it will transform the city's zoo into an ecological park for a limited number of species, and begin with the transfer of birds of prey to natural reserves. Their plan to also transform the site into a conservation and research facility will take years while veterinarians decide which animals can be transferred to reserves, locally and abroad. Those who stay at the ecological park will live in what officials describe as much better conditions. (AP Photo/Natacha Pisarenko)
Officers take positions during a police operation against drug traffickers in the Jacarezinho slum of Rio de Janeiro, Wednesday, June 29, 2016. Recent violence is adding to worries about safety in Rio during the Olympics. Officials have warned that budget shortfalls may compromise security during the games. (AP Photo/Felipe Dana)
Pedestrians walk past a money exchange shop decorated with different bank notes in Hong Kong, Monday, June 27, 2016. (AP Photo/Vincent Yu)
A Somali soldier takes position during an attack on the Nasahablod Hotel in Mogadishu, Somalia on Saturday, June 25, 2016. Gunmen stormed the hotel, taking guests hostage and "shooting at everyone they could see," before security forces pursued the grenade-throwing assailants to the top floor and ended the hours-long deadly assault, police and witnesses said. (AP Photo/Farah Abdi Warsameh)
Passengers wait for security checks as they enter Istanbul's Ataturk airport, Wednesday, June 29, 2016. Suicide attackers killed dozens and wounded scores of others at Istanbul's busy Ataturk Airport late Tuesday, the latest in a series of bombings to strike Turkey in recent months. Turkish authorities have banned distribution of images relating to the Ataturk airport attack within Turkey. (AP Photo/Lefteris Pitarakis)
Thousands watch as the Neopanamax cargo ship, Cosco Shipping Panama, prepares to cross the new Agua Clara locks, part of the Panama Canal expansion project, near the port city of Colon, Panama, Sunday June 26, 2016. The ship, carrying more than 9,000 containers, entered the newly expanded locks that will double the Panama Canal's capacity in a multibillion-dollar bet on a bright economic future despite tough times for international shipping. (AP Photo/Moises Castillo)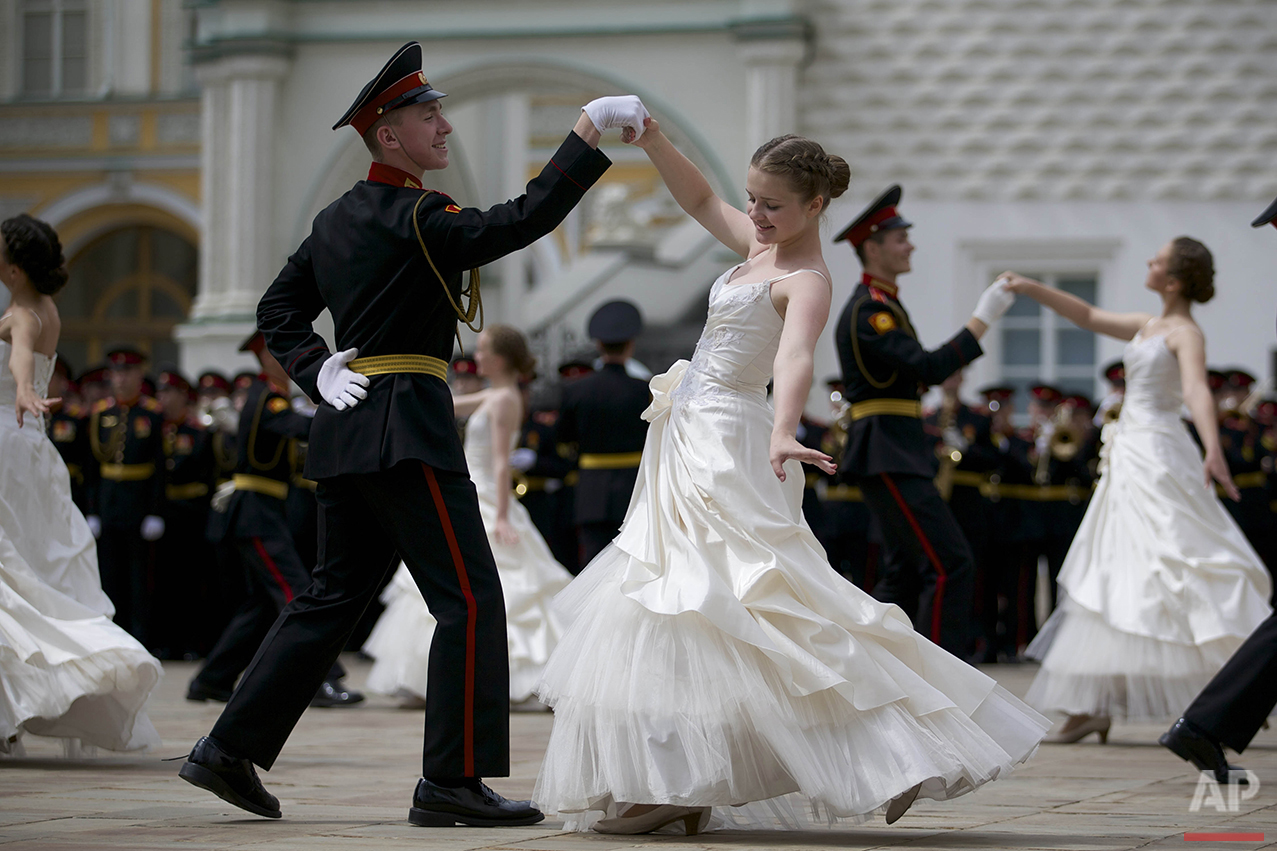 Russian cadets dance a waltz during their graduation ceremony in Moscow, on Saturday, June 25, 2016. After giving the oath to the Russian flag, graduates of Moscow cadet schools received their diplomas during an official ceremony held inside of the Kremlin. (AP Photo/Ivan Sekretarev)
A man, in silhouette, walks through an office building in the Shimbashi district of Tokyo, Japan, Tuesday, June 28, 2016. Shimbashi is one of the largest commercial districts in Japan's capital city. (AP Photo/Eugene Hoshiko)
See these photos on APImages.com
Follow AP photographers on Twitter: http://twitter.com/AP/lists/ap-photographers
Spotlight is the blog of AP Images, the world's largest collection of historical and contemporary photos. AP Images provides instant access to AP's iconic photos and adds new content every minute of every day from every corner of the world, making it an essential source of photos and graphics for professional image buyers and commercial customers. Whether your needs are for editorial, commercial, or personal use, AP Images has the content and the expert sales team to fulfill your image requirements. Visit apimages.com to learn more.
Written content on this site is not created by the editorial department of AP, unless otherwise noted.
AP Images on Twitter | AP Images on Facebook | AP Images on Instagram