Close up: Photographer Jae C. Hong
Jae C. Hong is a staff photographer at the Associated Press currently based in Los Angeles. Hong first joined the AP as a photo intern and was hired full time to cover Las Vegas shortly after completing his summer internship.
Sochi Olympics Freestyle Skiing Men
Jae Hong during men's ski half pipe qualifying at the Rosa Khutor Extreme Park, at the 2014 Winter Olympics, Tuesday, Feb. 18, 2014, in Krasnaya Polyana, Russia. (AP Photo/Sergei Grits)
Born and raised in South Korea, Hong moved to the U.S. when he was 17. Hong received his B.A. degree in journalism from California State University and has been working for the AP since 2007.
Since joining the AP, Hong has covered various assignments including the 2008 and 2012 presidential campaigns, Haiti earthquake, NBA championships, Stanley Cup finals and four Olympics, most recently the 2014 Sochi Olympics.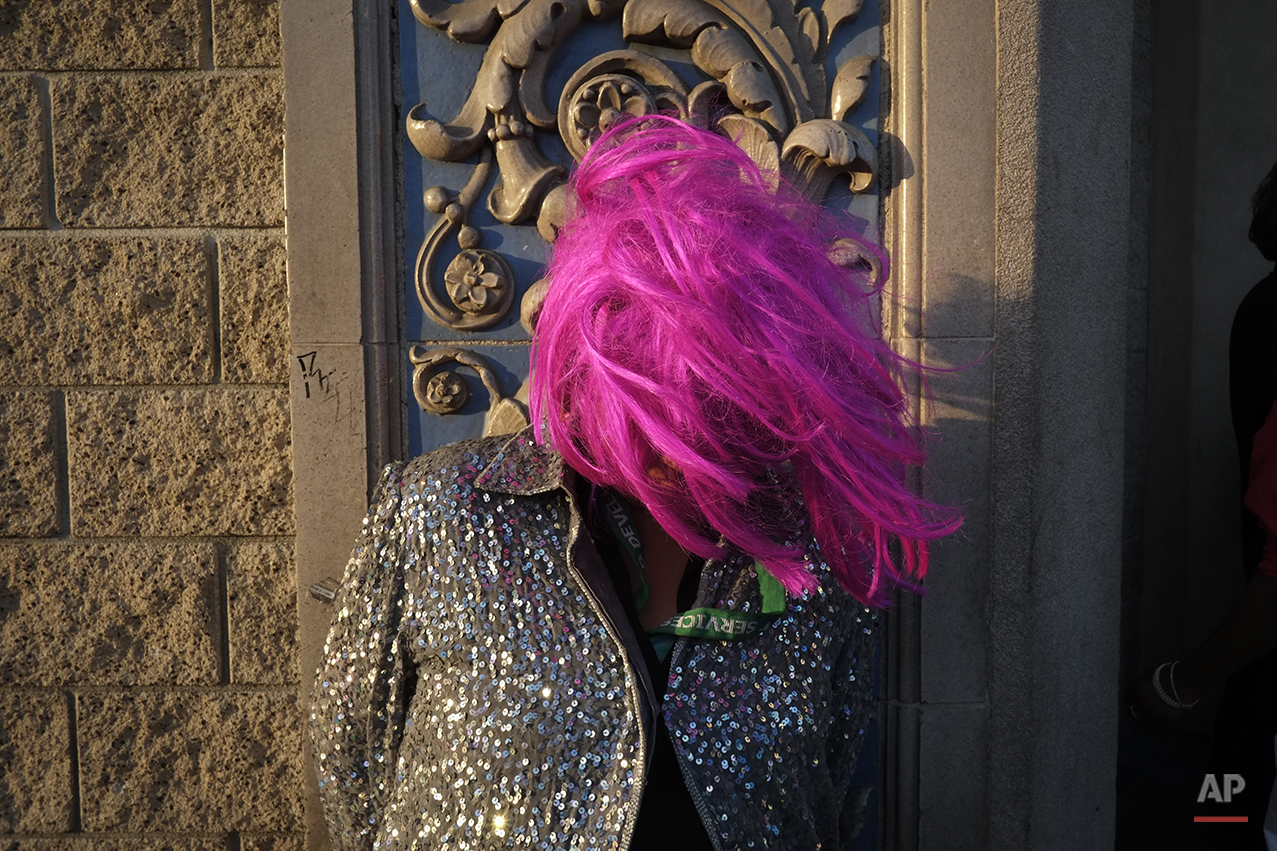 A homeless woman wears a wig while waiting for the start of a karaoke night outside a church in the Skid Row area of Los Angeles, Wednesday, May 15, 2013. (AP Photo/Jae C. Hong)
The Space Shuttle Endeavour slowly moves along city streets on a 160-wheeled carrier in Inglewood, Calif., Saturday, Oct. 13, 2012. After slowly surmounting a key obstacle, the shuttle Endeavour maintained a heading Saturday through the streets of Los Angeles toward its retirement home at a museum. (AP Photo/Jae C. Hong)
The mane of California Chrome is wet from a bath after a morning training session at Los Alamitos Race Course Thursday, Sept. 4, 2014, in Los Alamitos, Calif. California Chrome, the Kentucky Derby and Preakness winner, is scheduled to run in the $1 million Pennsylvania Derby on Sept. 20. (AP Photo/Jae C. Hong)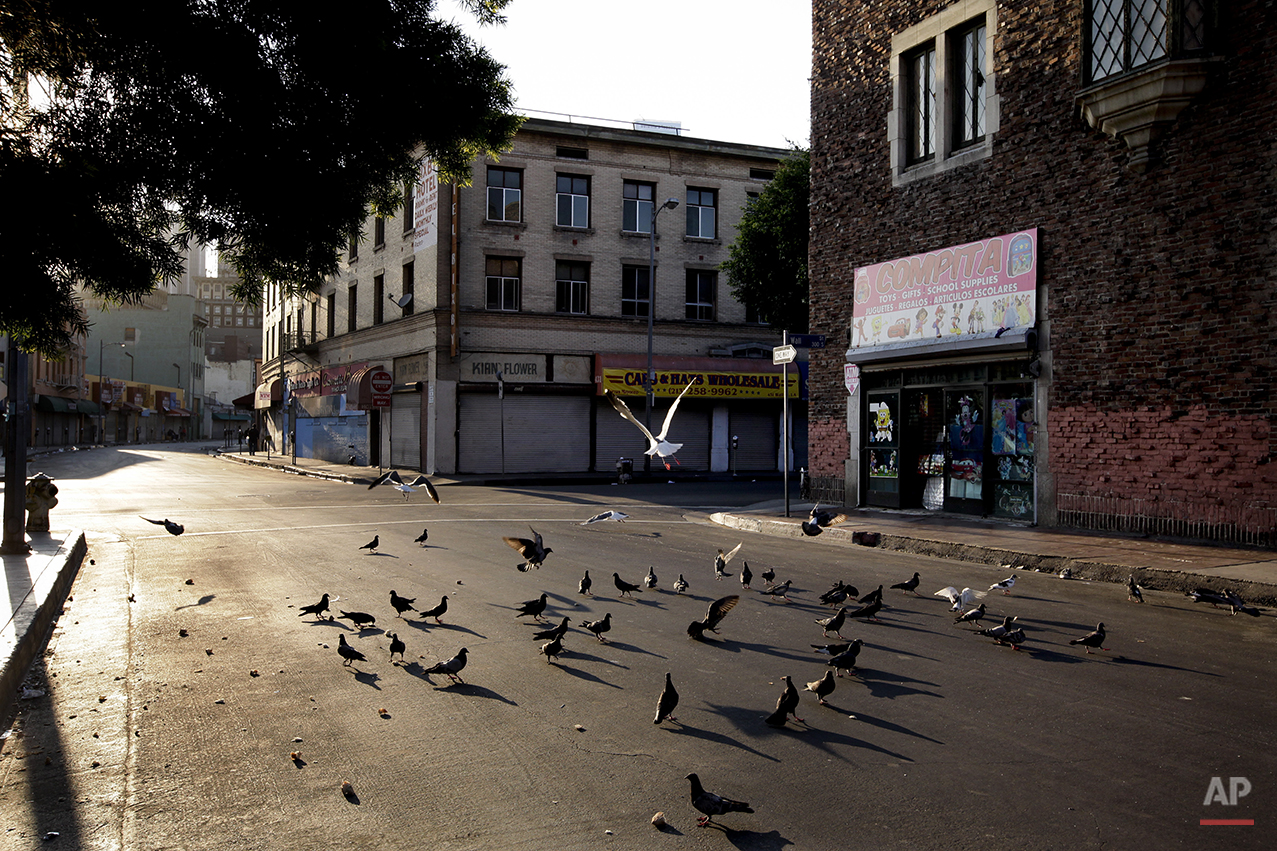 Birds eat bread crumbs on an empty street of the Skid Row area of Los Angeles on Thursday, July 18, 2013. (AP Photo/Jae C. Hong)
George Mendez, foreground, a 55-year-old recovering alcoholic, sits in front of a drunk woman in the Skid Row area of Los Angeles on Tuesday, July 23, 2013. The area, originally agricultural until the 1870s when railroads first entered Los Angeles, has maintained a transient nature through the years from the influxes of short-term workers, migrants fleeing economic hardship during the Great Depression, military personnel during World War II and the Vietnam conflict, and low-skilled workers with limited transportation options who need to remain close to the city's core, according to the Los Angeles Chamber of Commerce. (AP Photo/Jae C. Hong)
NBA referee Violet Palmer, center left, and her partner Tanya Stine dance during their wedding reception on Friday, Aug. 1, 2014, in Los Angeles. In an interview with The Associated Press, Palmer says she came out to her fellow NBA referees in 2007. (AP Photo/Jae C. Hong)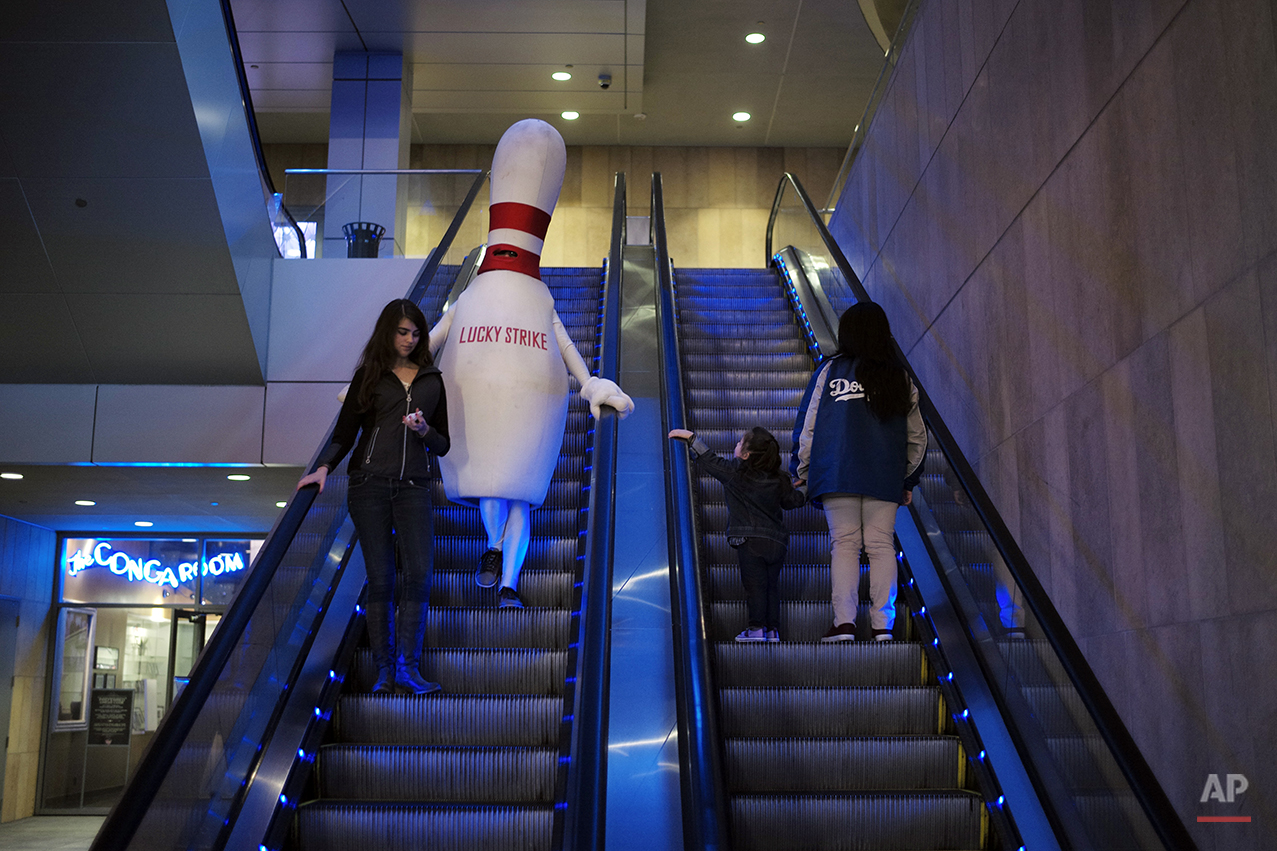 A person dressed as a bowling pin rides an escalator on Tuesday, Jan. 27, 2015, in Los Angeles. (AP Photo/Jae C. Hong)
Thousands of people gather outside the Anaheim Convention Center to attend the BlizzCon, the fan-centric celebration of video game publisher Blizzard, Friday, Nov. 7, 2014, in Anaheim, Calif. The annual convention kicked off Friday with more than 25,000 attendees. (AP Photo/Jae C. Hong)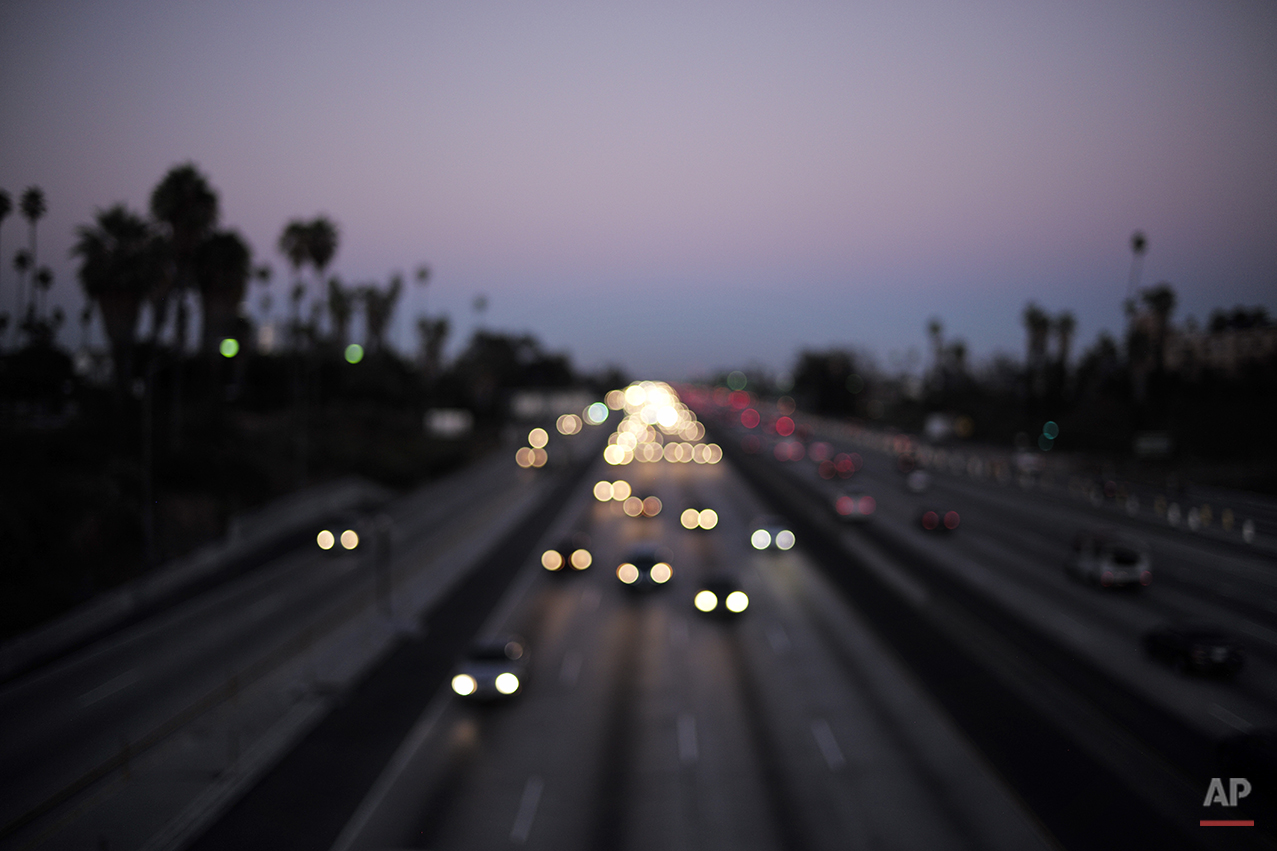 Traffic moves along the 10 freeway on Tuesday, Aug. 26, 2014, in Los Angeles. The I-10 freeway in Los Angeles County is among the most congested freeways in the state according to a report released by the California Department of Transportation. (AP Photo/Jae C. Hong)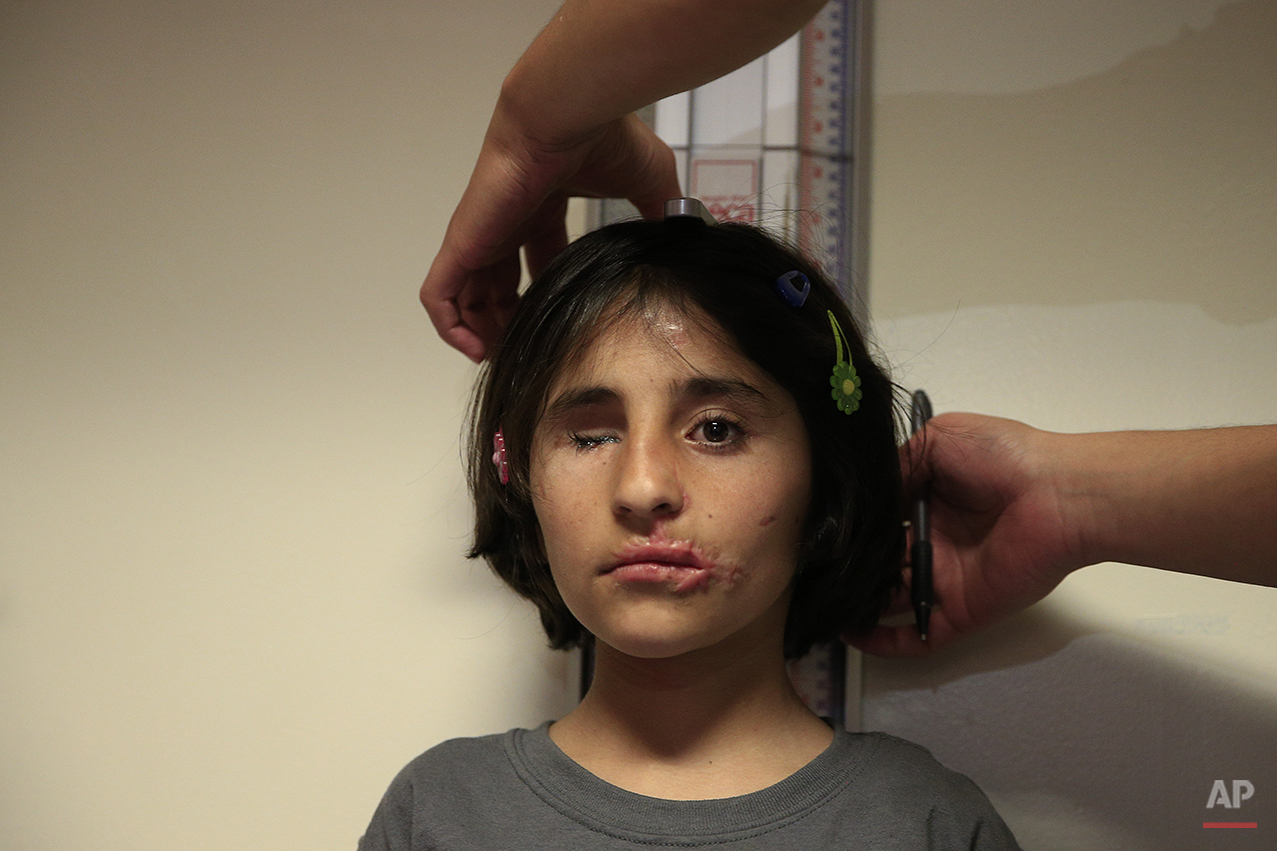 Shah Bibi Tarakhail receives a checkup at the Shriners Hospital for Children on Thursday, June 19, 2014, in Los Angeles. The Afghan girl whose love of painting won the hearts of U.S. doctors who fitted her with a prosthetic arm returned to the United States on Thursday, after the group that sponsored her first visit said it learned her newfound celebrity made her a subject of death threats at home. (AP Photo/Jae C. Hong)
Pastor Emmanuel Okoli, standing next to a cross, gives a sermon to homeless people at Outreach Mission Center as a man, right, urinates in an alley in the Skid Row area of Los Angeles, Thursday, March 21, 2013. The area, originally agricultural until the 1870s when railroads first entered Los Angeles, has maintained a transient nature through the years from the influxes of short-term workers, migrants fleeing economic hardship during the Great Depression, military personnel during World War II and the Vietnam conflict, and low-skilled workers with limited transportation options who need to remain close to the city's core, according to the Los Angeles Chamber of Commerce. (AP Photo/Jae C. Hong)
Australia's Lydia Lassila competes during the women's freestyle skiing aerials qualifying at the Rosa Khutor Extreme Park, at the 2014 Winter Olympics, Friday, Feb. 14, 2014, in Krasnaya Polyana, Russia. (AP Photo/Jae C. Hong)
Members of the junior national team watch Jazzy Kerber, foreground, compete during the rhythmic all-around finals at the USA Gymnastics Championships in San Jose, Calif., Wednesday, June 27, 2012. (AP Photo/Jae C. Hong)
Andrew Lozano, a member of the Vagos motorcycle gang, talks to a Fontana police officer after he was arrested in an early morning raid in Fontana, Calif., Thursday, Oct. 6, 2011. Hundreds of law enforcement officers have fanned out across Southern California and arrested at least 12 members and leaders of the Vagos motorcycle club, seizing weapons and drugs. (AP Photo/Jae C. Hong)
A woman, who declined to give her name, is hugged by her husband as they chat between the border fence separating Nogales, Ariz., and Nogales, Sonora, Mexico, Wednesday, July 28, 2010. A federal judge on Wednesday blocked the most controversial parts of Arizona's immigration law from taking effect, delivering a last-minute victory to opponents of the crackdown. The overall law will still take effect Thursday, but without the provisions that angered opponents — including sections that required officers to check a person's immigration status while enforcing other laws. (AP Photo/Jae C. Hong)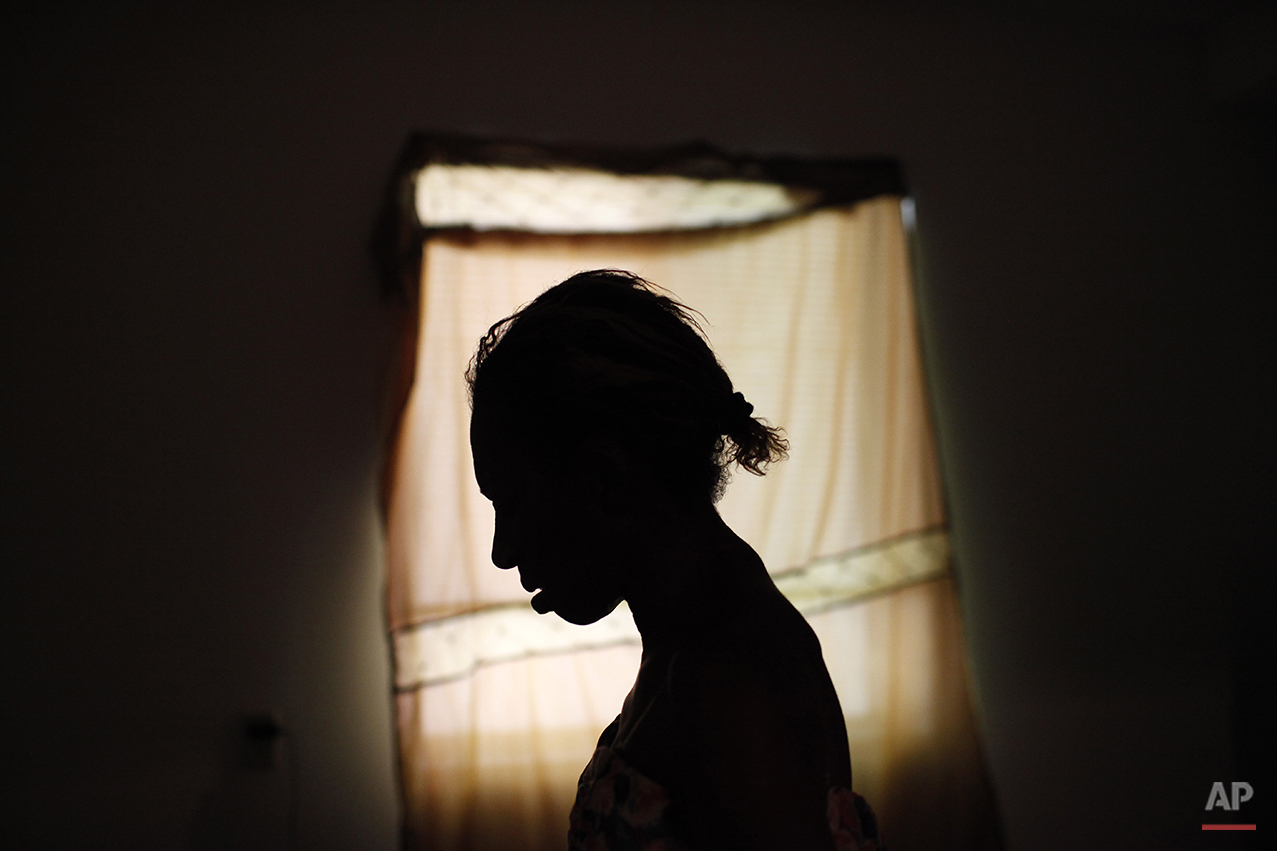 Sheila Nichols, 55, is silhouetted as she stands in room at the Charles Cobb Apartments in Los Angeles, Monday, July 19, 2010. After two decades living on the streets of Skid Row, Nichols was dying. Her body had wasted away to 61 pounds, ravaged by a heavy-duty crack cocaine addiction, hepatitis, HIV, and late-stage syphilis. Nichols was rescued by Project 50, a pilot program to get the 50 people most likely to die if they remained homeless into housing, medical care and social services. (AP Photo/Jae C. Hong)
Sonsonne Semtembre, 9, center, hangs on to a tree branch as he tries to stay in line with others to receive disaster relief at the US 82nd Airborne Division's forward operating base in Port-au-Prince, Wednesday, Jan. 20, 2010. International aid flowing into Haiti has been struggling with logistical problems, and many people are still desperate for food and water. (AP Photo/Jae C. Hong)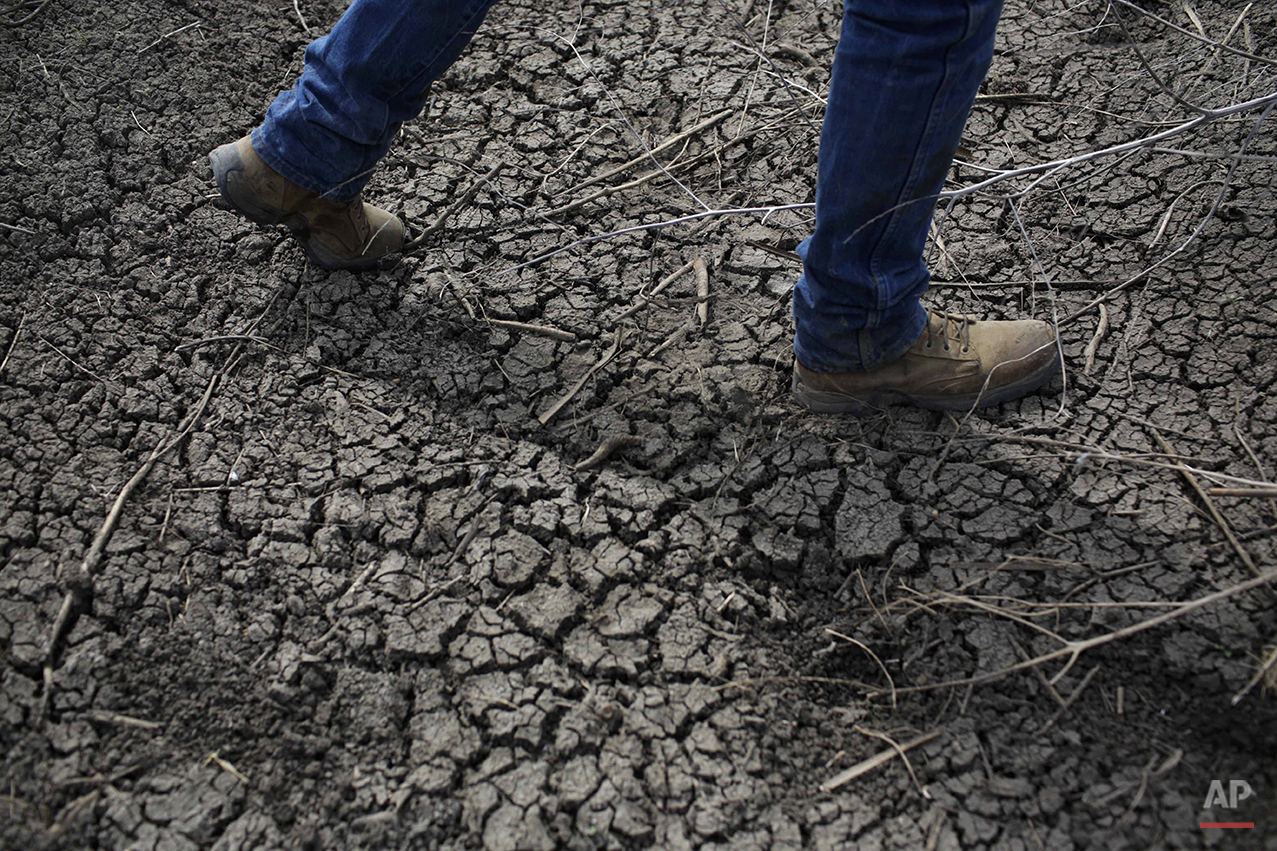 In this May 1, 2014 photo, fourth-generation rice farmer Josh Sheppard walks across the dried-up ditch at his rice farm in Richvale, Calif. In Santa Cruz, Calif., dozens of residents who violated their strict water rations take a seat at Water School, hoping to get hundreds of thousands of dollars in distressing penalties waived. California is in the third year of the state's worst drought in recent history. (AP Photo/Jae C. Hong)
Exercise riders walk their horses during training sessions for the Breeders' Cup at Santa Anita Park in Arcadia, Calif., Wednesday, Oct. 31, 2012. (AP Photo/Jae C. Hong)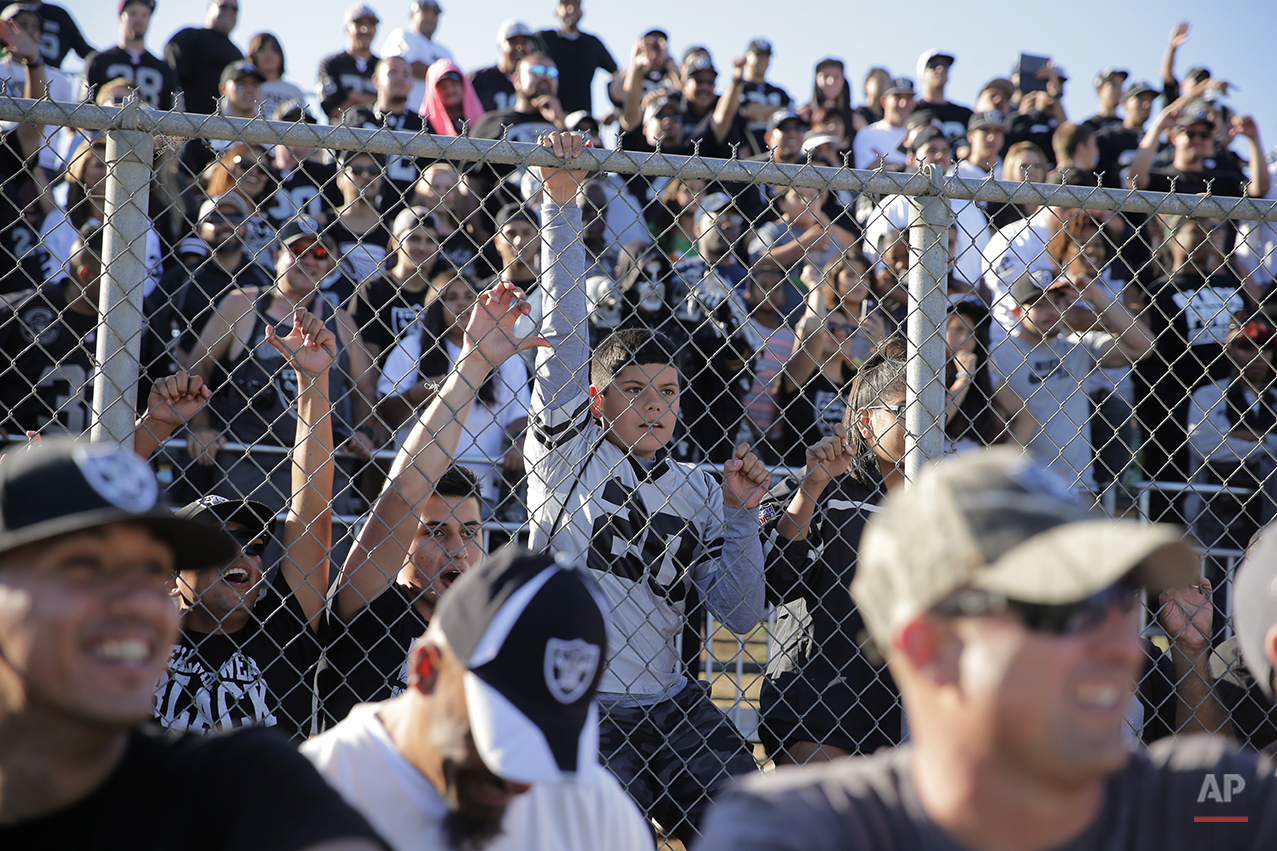 Oakland Raiders fans watch during the team's joint football practice with the Dallas Cowboys on Tuesday, Aug. 12, 2014, in Oxnard, Calif. (AP Photo/Jae C. Hong)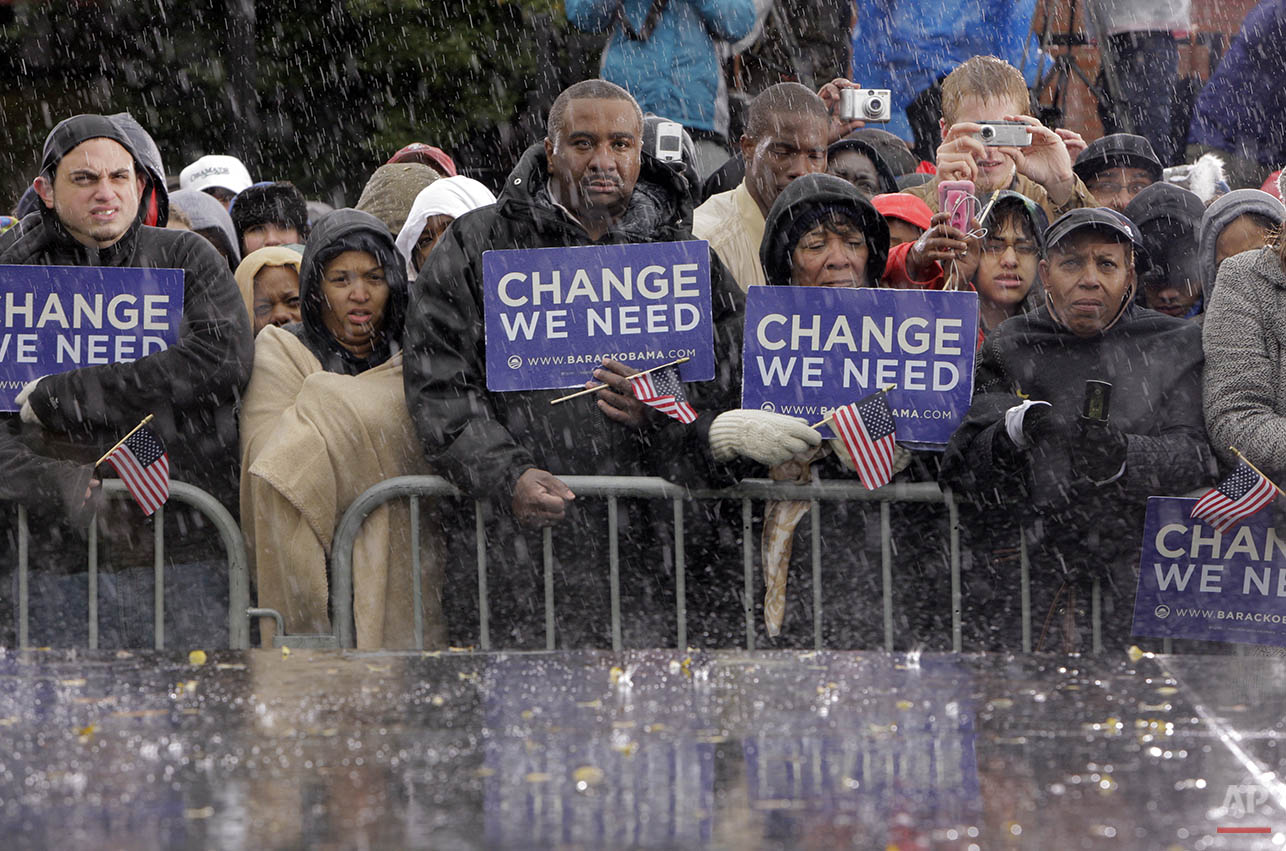 Supporters listen to Democratic presidential candidate Sen. Barack Obama, D-Ill. at a rally in Chester, Pa., Tuesday, Oct. 28, 2008. (AP Photo/Jae C. Hong)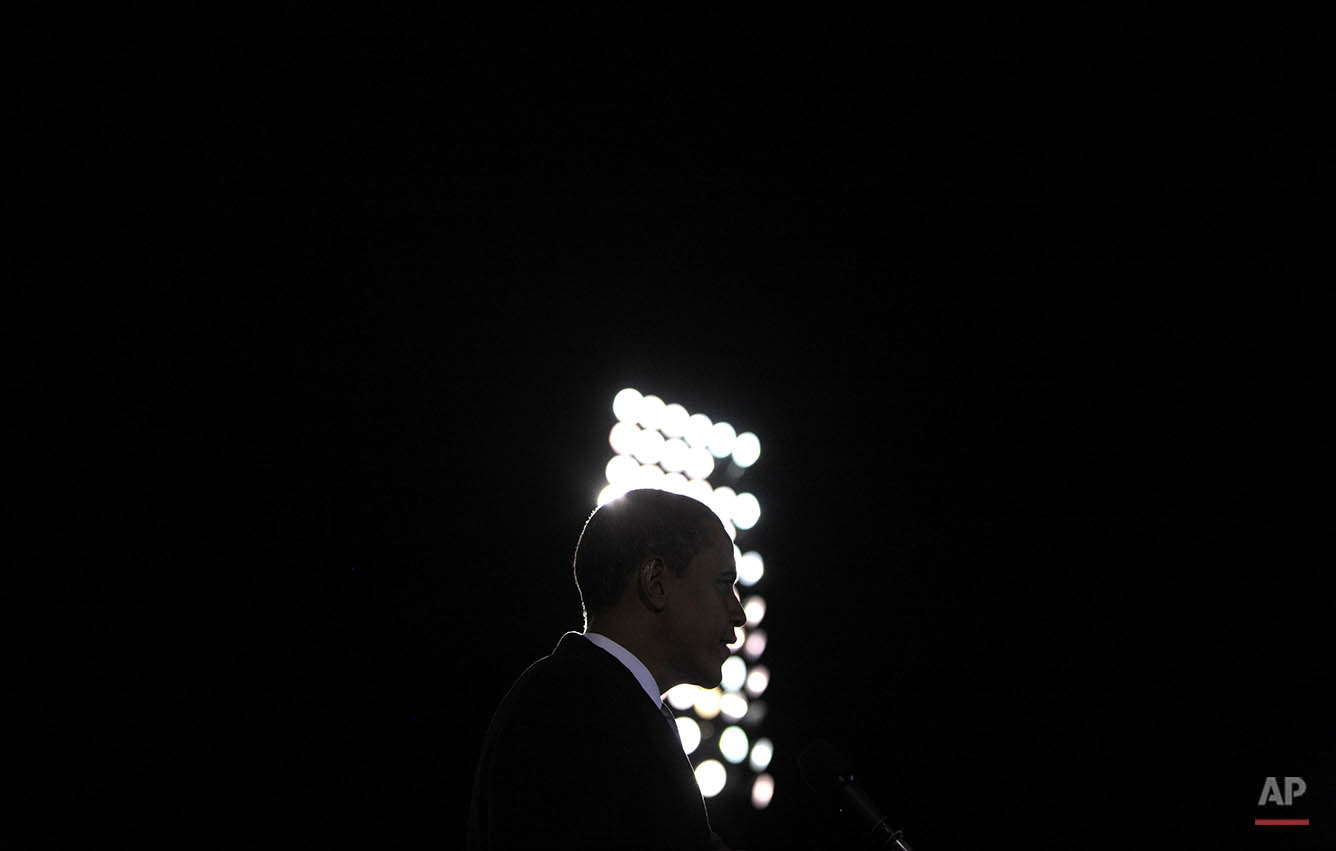 Democratic presidential candidate, Sen. Barack Obama, D-Ill., is silhouetted as he speaks at a rally in Norfolk, Va., Tuesday, Oct. 28, 2008. (AP Photo/Jae C. Hong)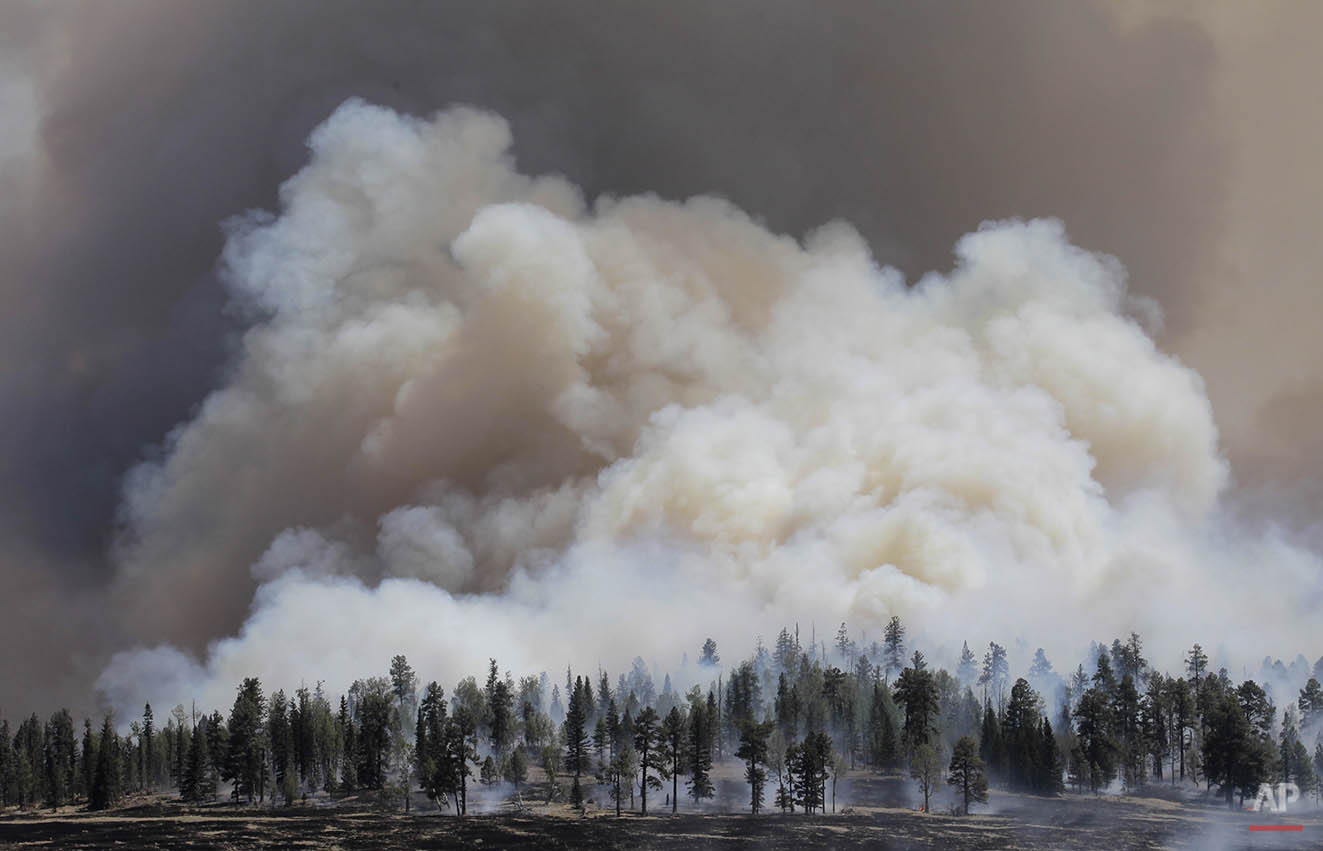 Smoke rises from a burnout fire as firefighters battle the Wallow Fire in the Apache-Sitgreaves National Forest, Ariz., Sunday, June 12, 2011. Roughly 7,000 residents of two eastern Arizona towns evacuated last week as a wildfire loomed nearby were allowed to return home Sunday as officials expressed confidence that they were making progress in their battle against the huge blaze that has been burning since May. (AP Photo/Jae C. Hong)
A Russian fan watches the finals during the men's two-man bobsled competition at the 2014 Winter Olympics, Monday, Feb. 17, 2014, in Krasnaya Polyana, Russia. (AP Photo/Jae C. Hong)